Well it's been a VERY busy weekend around our place...
The Winterhawks are finally in the Playoffs again... It's been 4 pain years of watching the previous owner and coaching staff systematically destroy a great and storied franchise.. New owner new coach mid-season last year was a turning point. This year we're a young team with alot of drive and it shows. We beat our I-5 rivals the Seattle Thunderbirds repeatedly for a franchise first of a 12-0 record...
Little history before I get into the BBQ and Pics... Every game the home team announcers pick 3 players that had the best performance for that game and they are awarded one of the 3 star awards much like the NHL does it for a week except this is every game. Our Booster club does a random drawing of the boosters at the game to see who gets to present the stars to the players after the game. Saturday my name got pulled.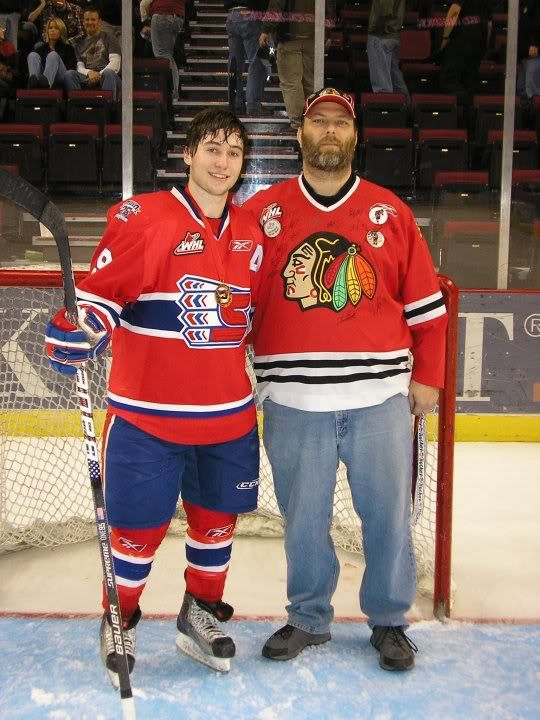 Big Ugl(me) and Tyler Johnson from the Spokane chiefs
Me and Ryan Johansen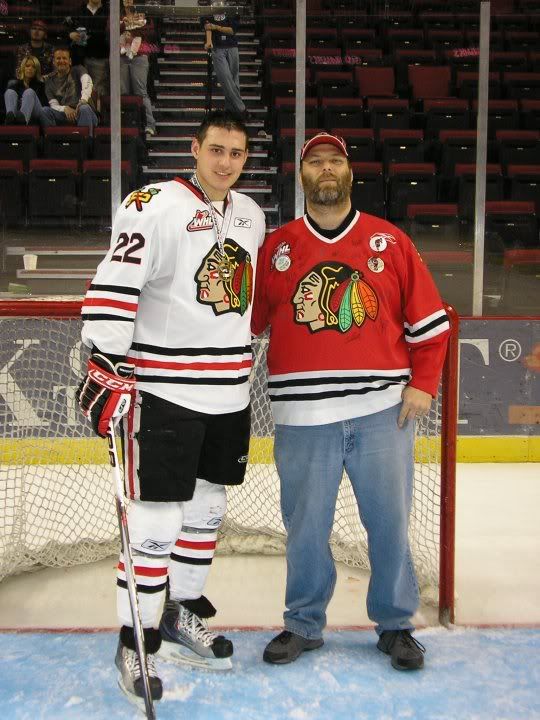 Me and Nino Niederreiter (Do a web search this kid is PHENOMINAL)
But enough of that on with the Lunch/Supper yesterday...
Had some friends coming over before the game yesterday so I made up some Spares, ABT's, Beer Bread, and a Peach Cobbler.
Getting all set up Sat. morning after a VERY long night at work...
All rubbed down and ready to wrap...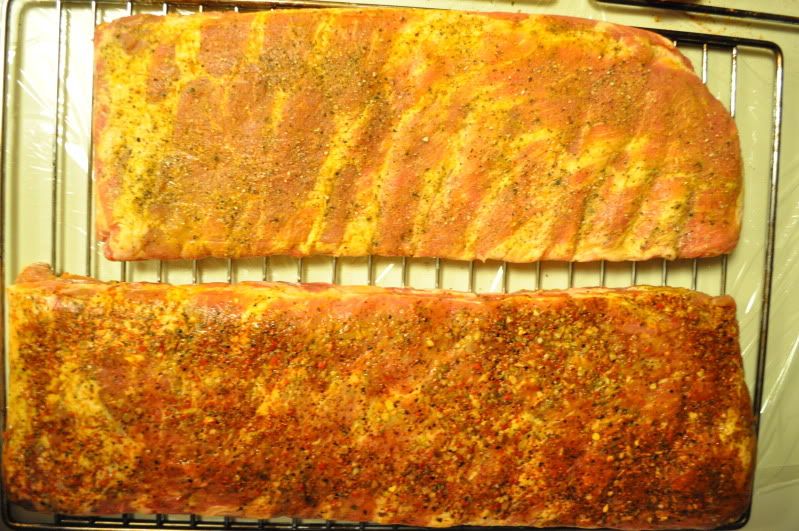 Salt, Pepper, and Garlic Powder on top Kirklands Sweet Mesquite on the bottom.
Sweet Mesquite and a Big Ron's Hint of Houston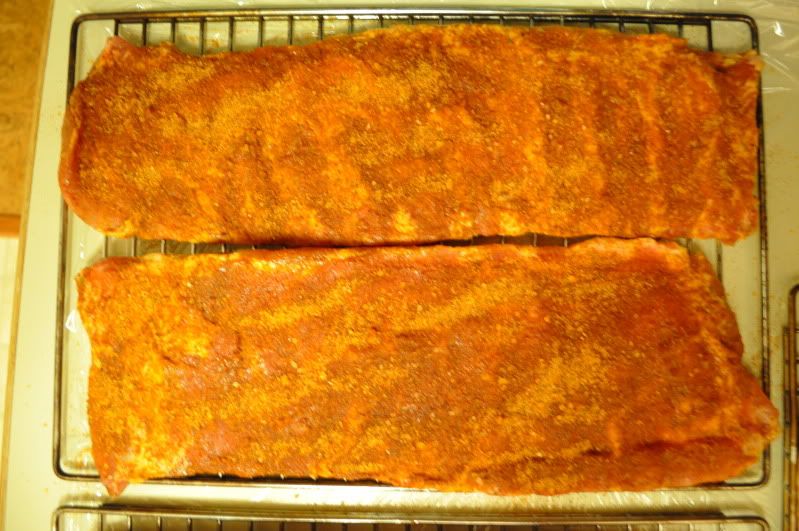 And the other two done in Hint of Houston
Coming out and into the foil...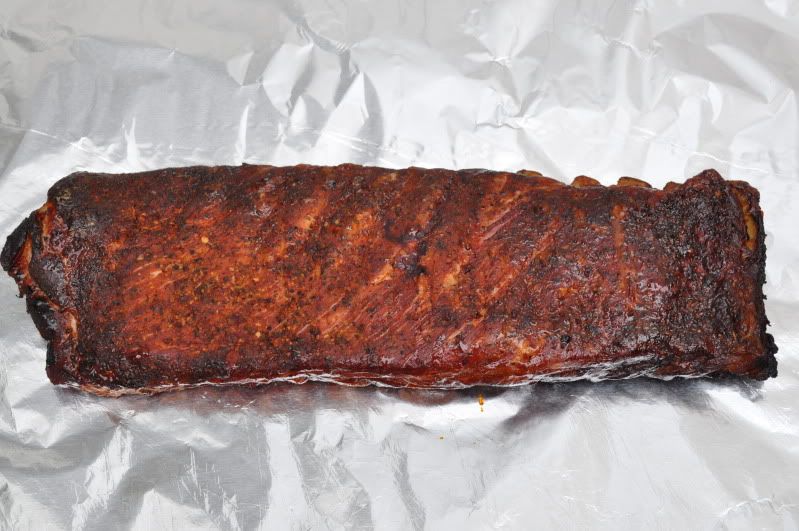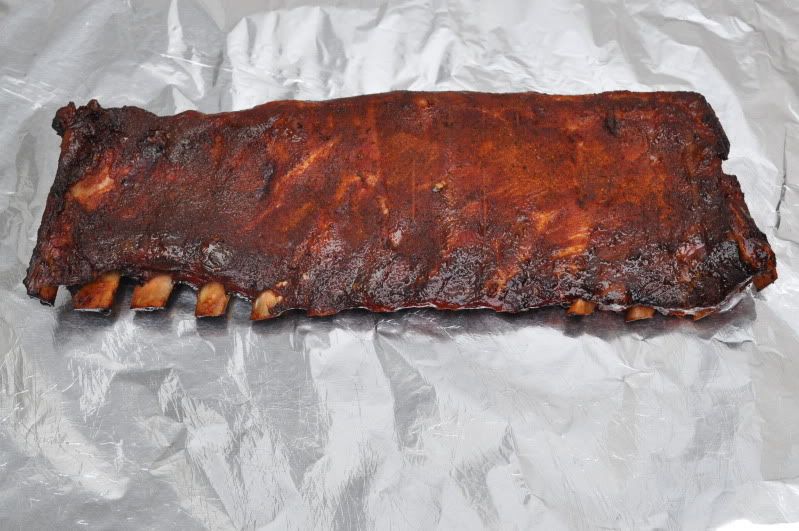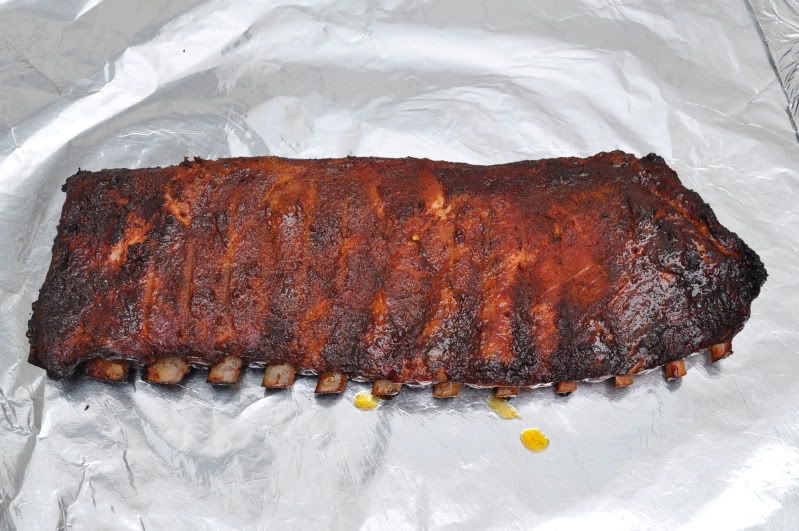 Just off the smoker after a glazing of my Cherry/Chipotle Sauce ( I think I finally perfected it..Man it was great)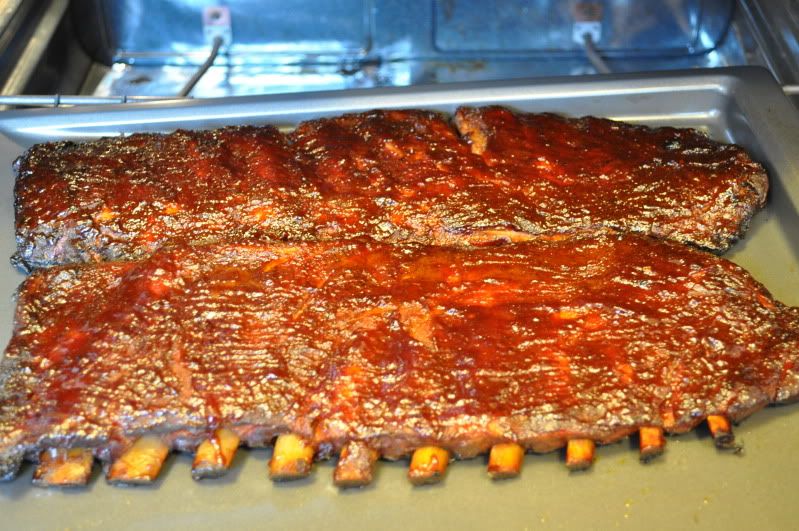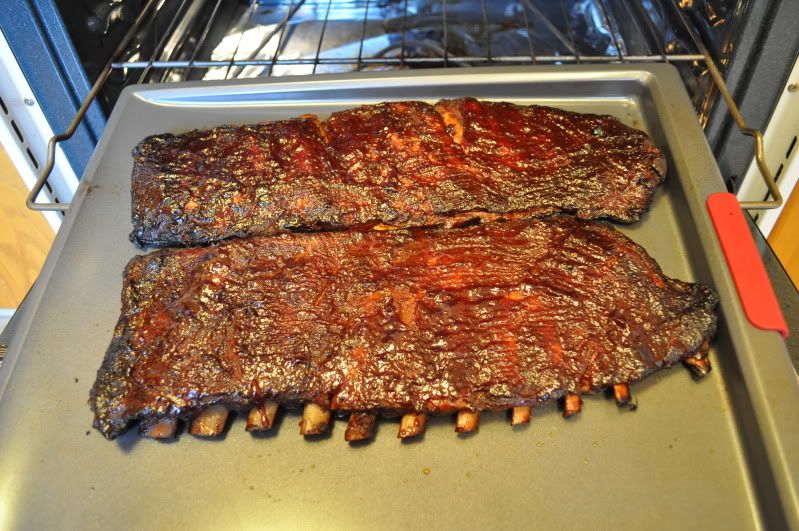 ABT's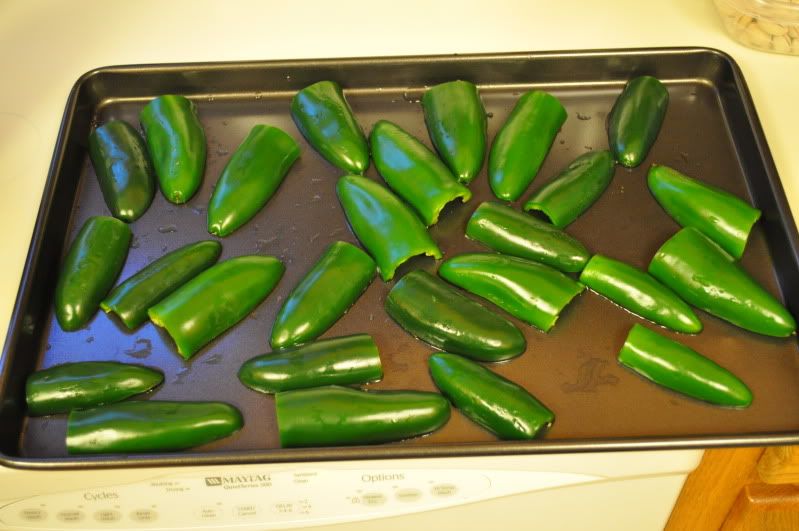 A little Hot Italian Sausage, Spices, Onions, Cream Cheese, and Sharp Cheddar.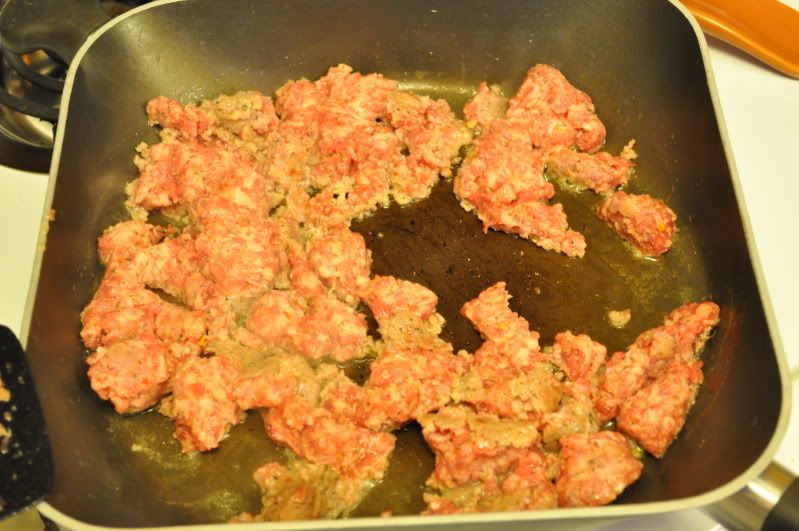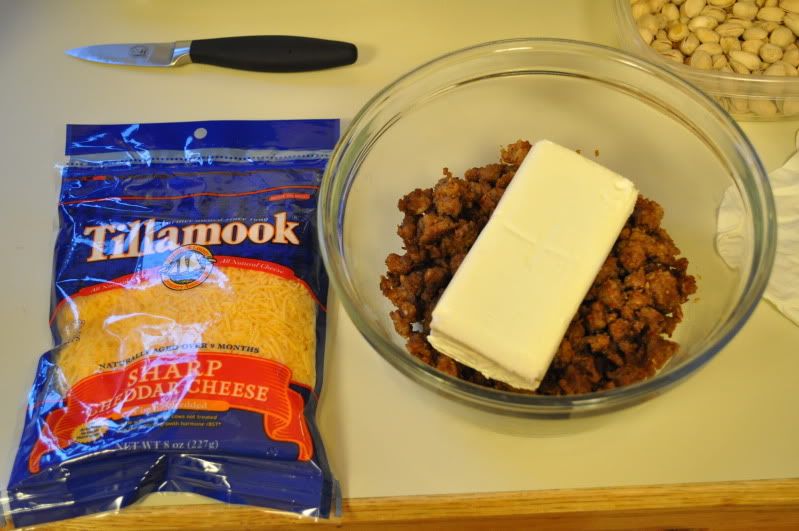 All stuffed up and sprinkled with a little modified Big Ron's In the House ( little bit of ground Chipotle and Smoked Paprika)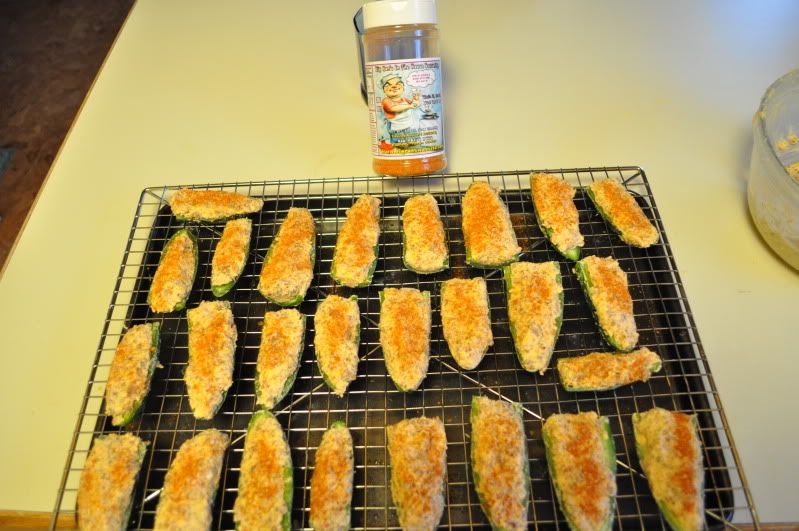 And fresh out of the smoker.. The blank spots are from the non-presentable samples for the cook...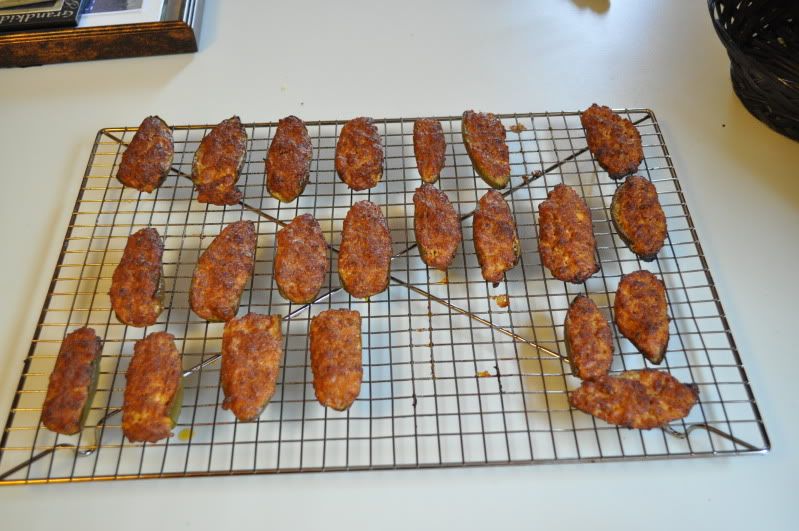 Beer Bread mix that a friend brought back up from Az. and one of my Favorite local Ales.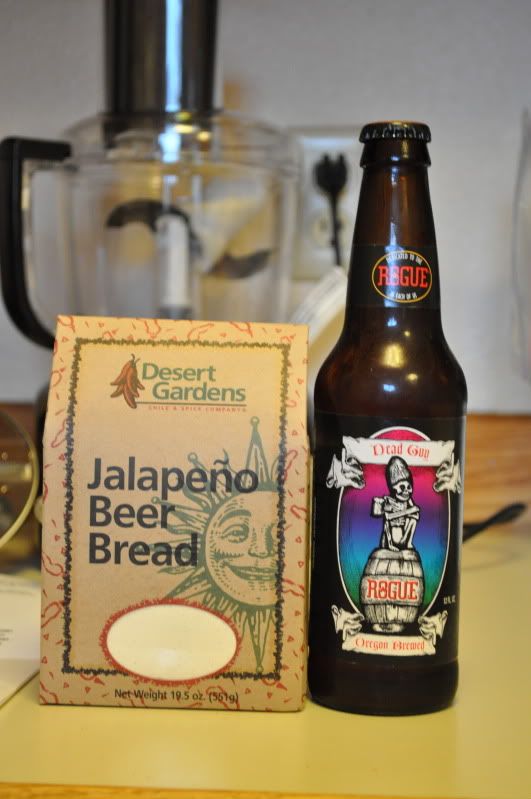 All mixed up and ready to go in the oven.. I would have preferred to smoke it but I was out of room.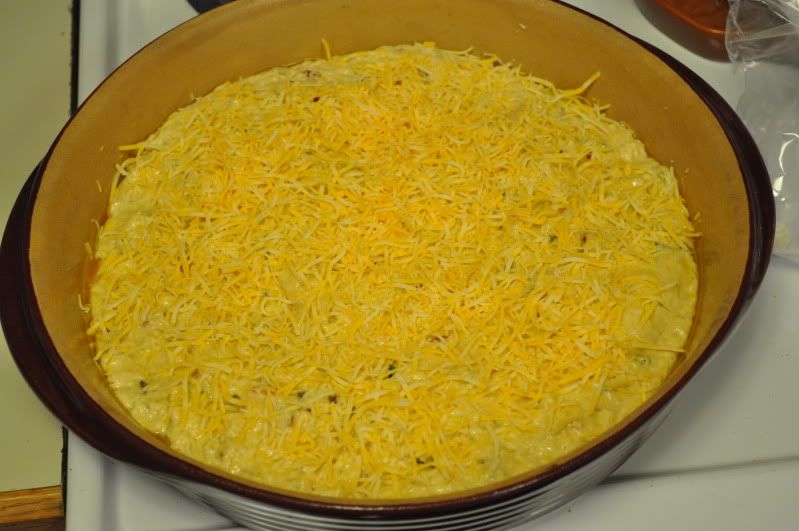 And the finished product..
And last but definitely not least... Desert
Peaches a little Brown Sugar, Cinnamon, and Nutmeg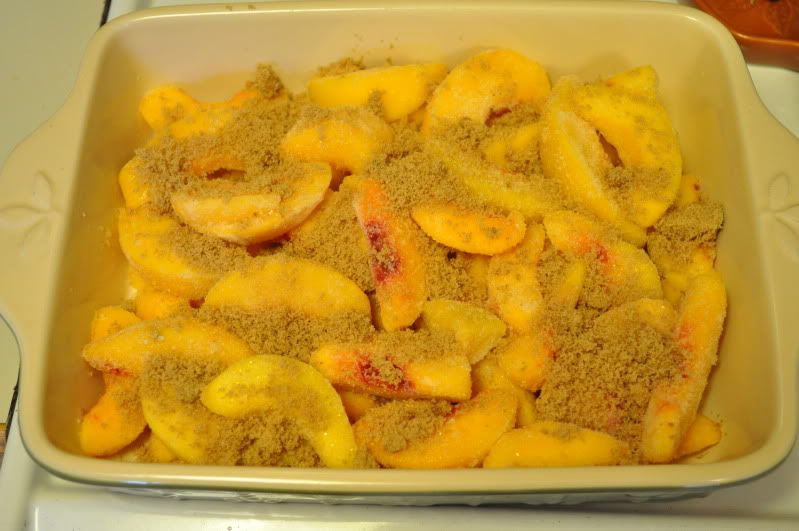 Topped with a box of Yellow Cake mixed with 12oz of 7-Up
I realised 30minutes into the bake that I forgot to drizzle it with Honey...DOH!!!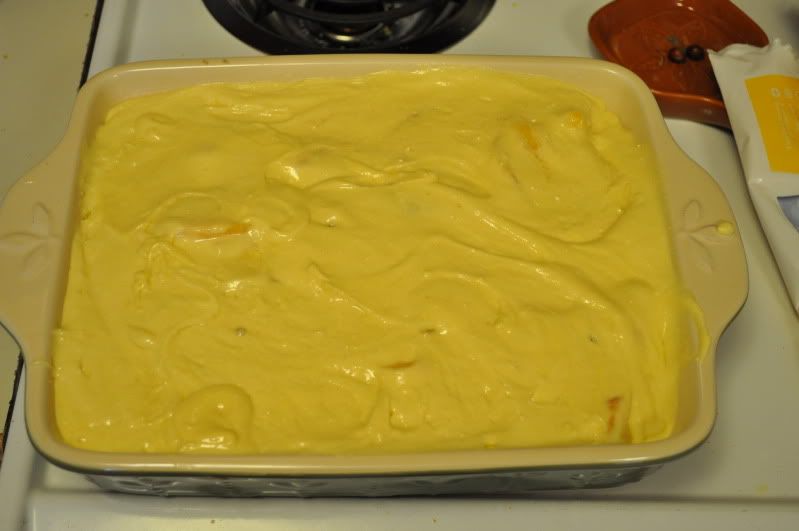 And the final result...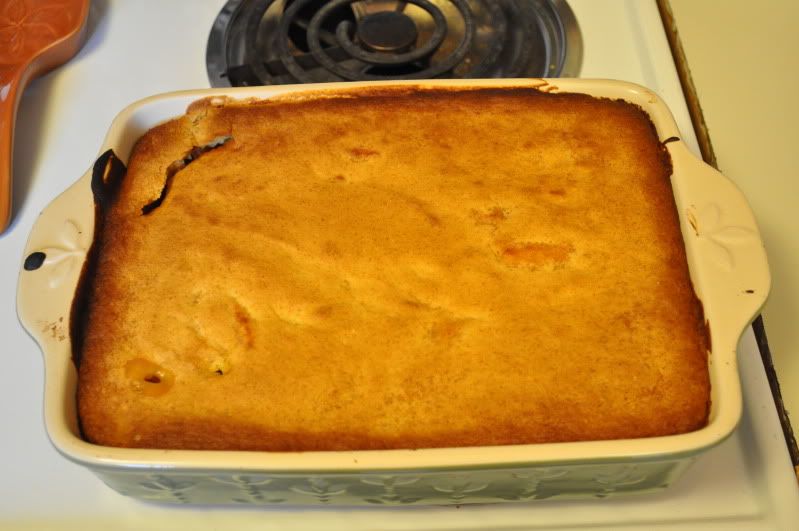 Up next 2 Pork Butts tomorrow...