Hello,
Going for my first batch of "real" smoked ribs. Smoked a lot of other stuff, but finally worked up the confidence to to bb's after studying all the stuff available on the forums.
Anyway - I did the membrane removal yesterday (1st time doing that, and it was easy) and coated them in Famous Dave's Rib Rub, wrapped in saran in in the fridge overnight.
Here they are this morning: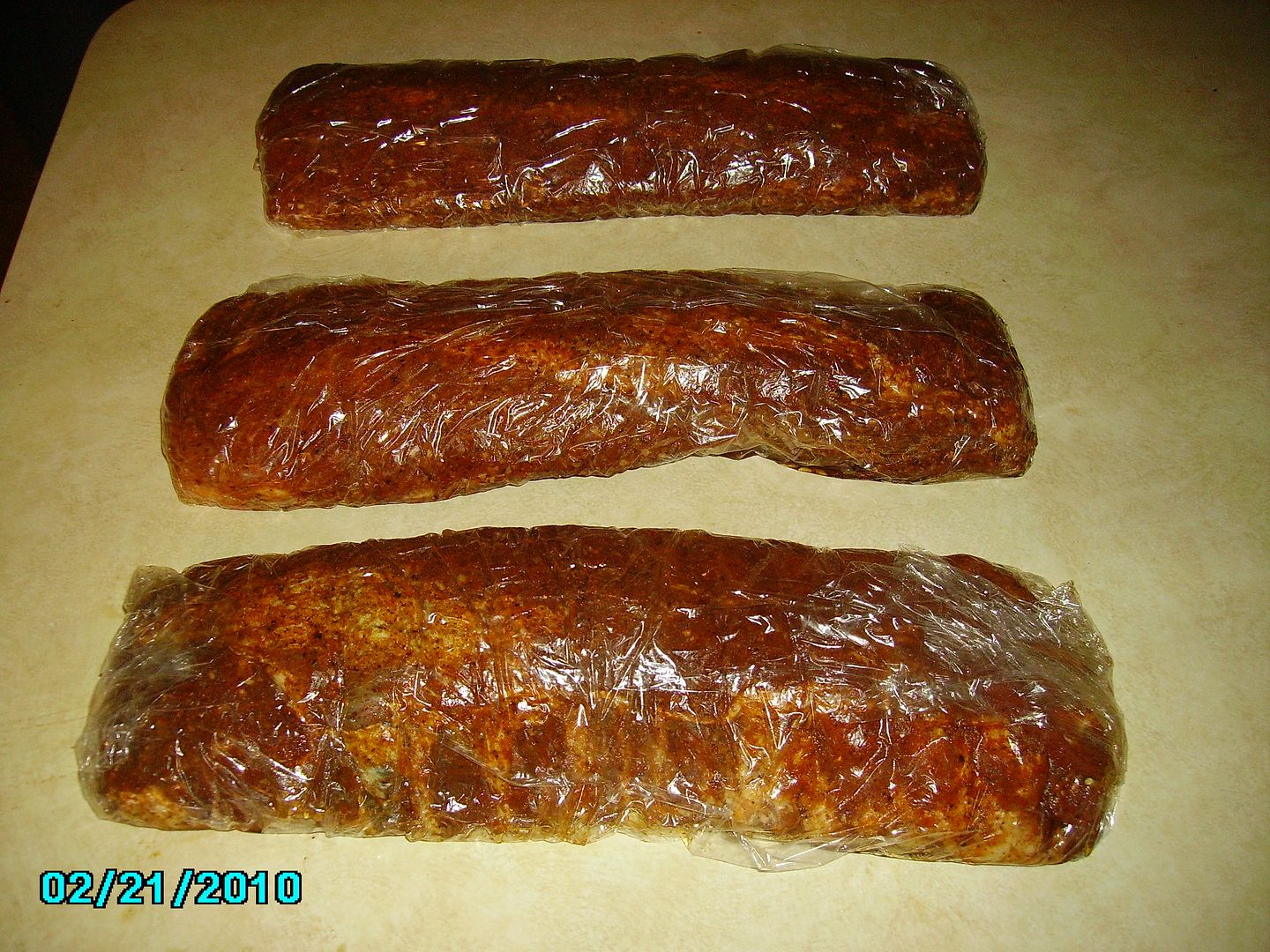 ...and on the racks ready to go in: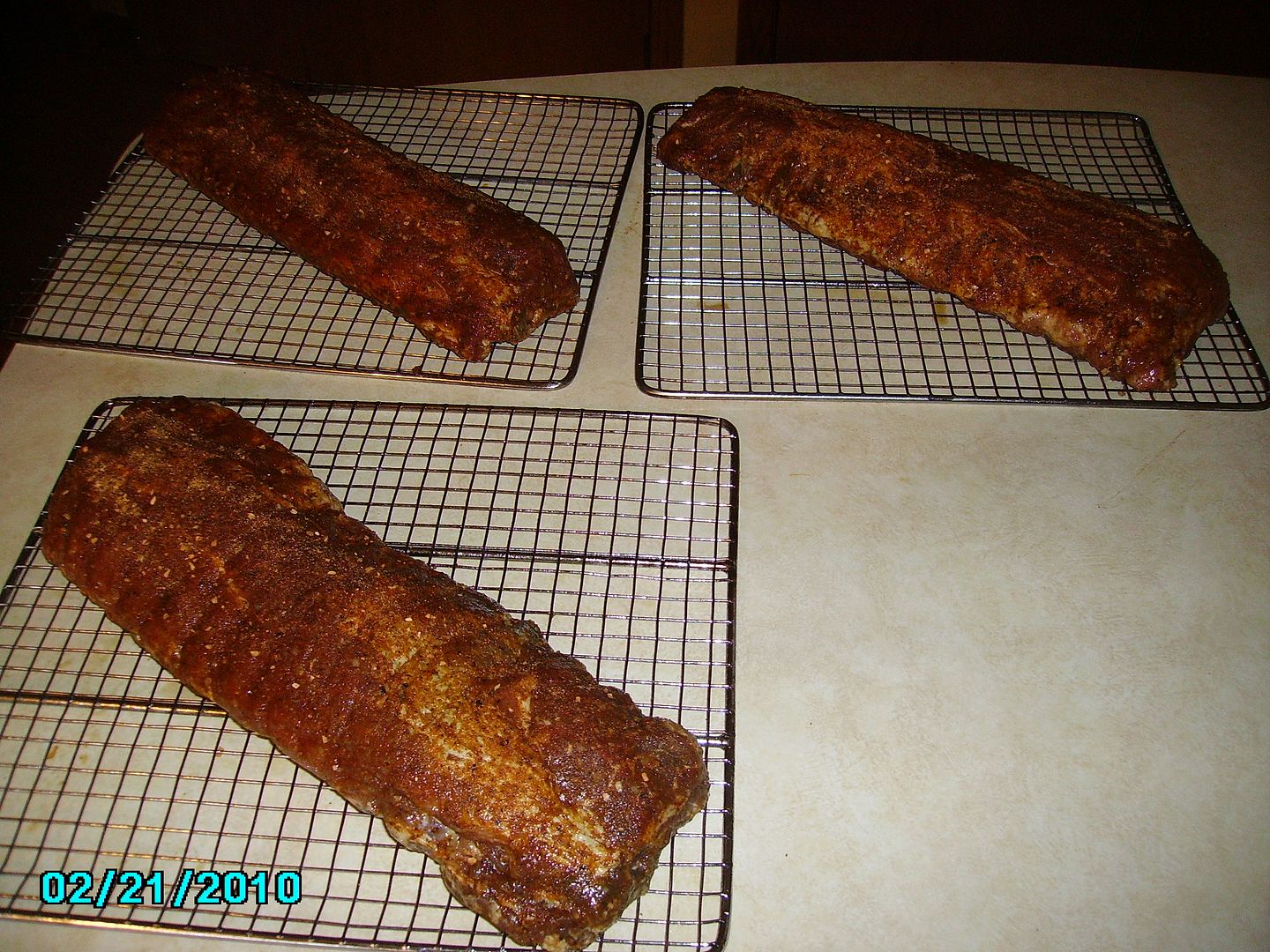 Here they are after 2 hours in at 230 set temp with hickory. Let them go for 2.5 hours because I had some temp issues that 1st hour (long story)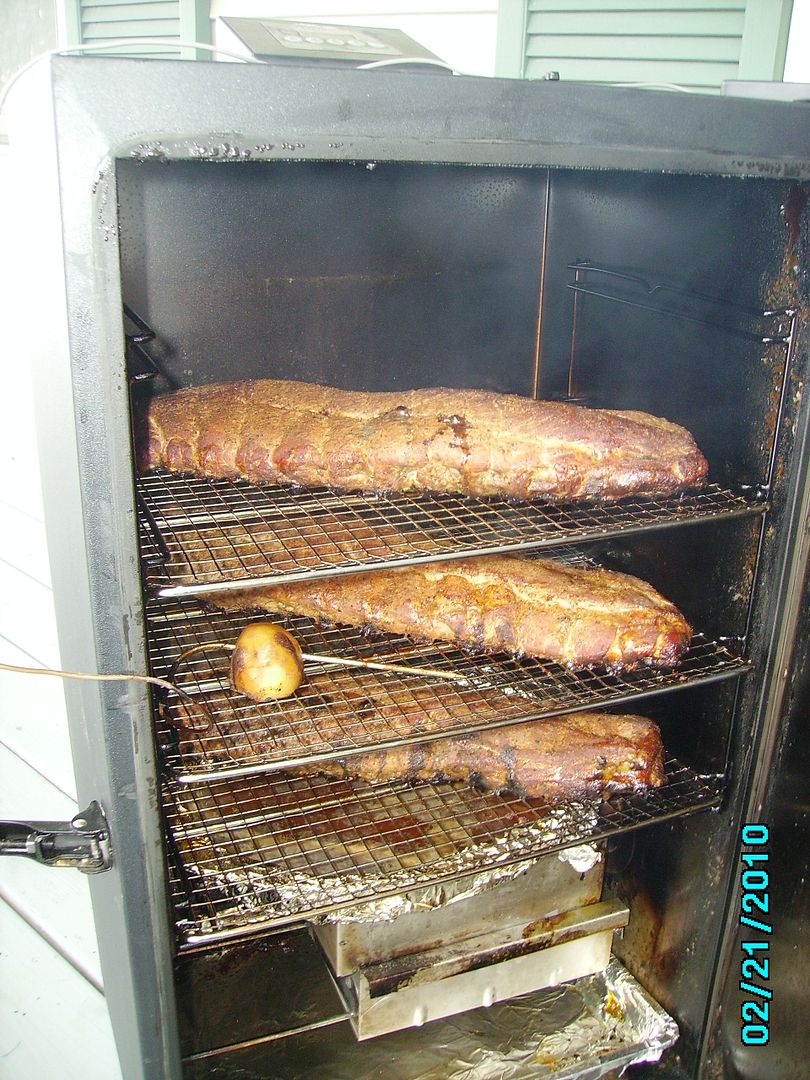 I was *just starting* to get some pull back when I removed them at the 2.5 hour mark. Then it was in the foil with a 50/50 of apple juice and cider vinegar:
Now they're back in for 2 hours of foil then 1 more hour to "firm up." Man, looking forward to this! More to come....