I fried some cubed potatoes, onions and ham in butter, cooled and added cheese and minced jalapenos.
filled my fattie piston and chilled it while rolling out the meat.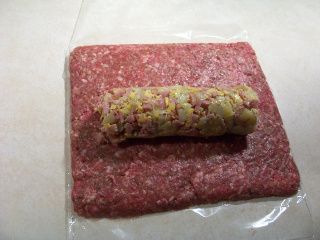 Wrapped the fattie in a bacon weave...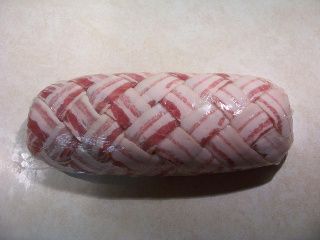 smoked on my horizontal wood burner for about 4 hours...
placed the sliced fattie on a biscuit, topped with a poached egg and smothered in cream gravy...
It was pretty tasty. :)
Thanks for checking out my breakfast!