This is one of our all-time favorites from the oven and/or crock pot, and so this time I wanted to try it smoked. Not just the meat, but the
whole dish.
As the MES is preheating to 275 degrees it's time to get the stew started.
First in goes the package of pre-cut stew meat into a disposable aluminum pan. This is good with venison too.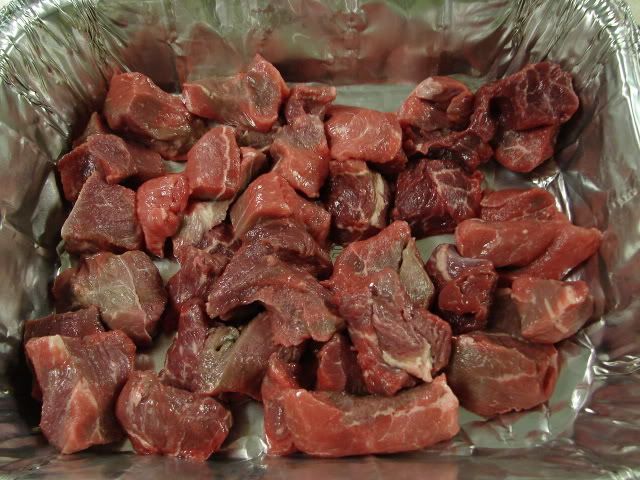 Next is 1 can of Cream of Mushroom soup just sort of spread over the top.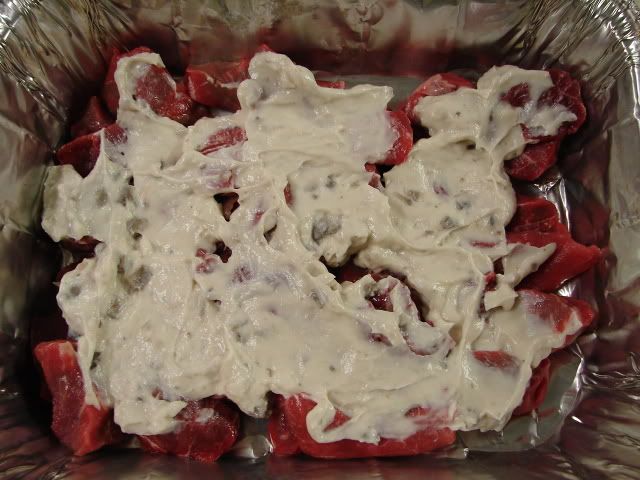 Next is a pack of dry Lipton Onion Soup mix. We've tried it with a different brand but like the Lipton much better.
Now pour in one 20 oz bottle of 7-Up (if you don't smoke it, then you just add one cup and cover it). You don't have to stir it up so just put it into the smoker now for 4 hours. I used hickory this time the whole 4 hours stirring it at about the 3 hour mark. It ended up pretty smoky, so you could cut back adding wood some if you wanted. I'll probably stop at the 2.5 hour mark next time.
You still need to have it in there for about 4 hours cooking time so that the meat will be tender.
Here's what it looked like coming straight out. Smelling good!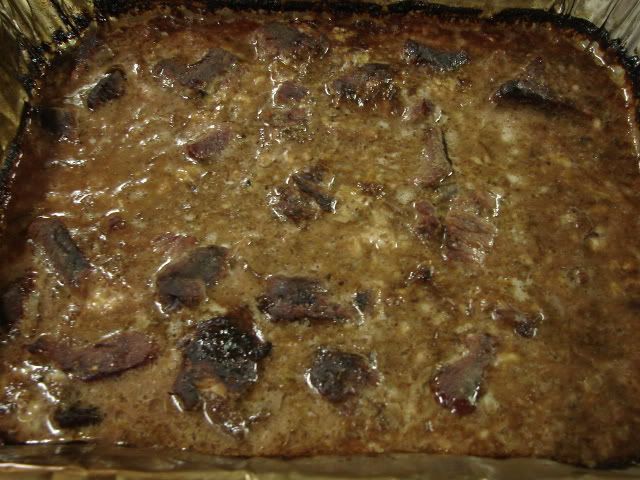 Stirred it up some before serving.
Ready to eat over some mashed potatoes along with a side of broccoli salad and some orange slices.