1. Lil Smokies with Sriracha BBQ Sauce and Cream cheese and Ham "Belly Buttons"
2. Tomato Pine Nut Appetizer with Smoked Pine Nuts & Smoked Mozzarella
3. "Super Bowl Munchies" featuring, Cured Smoked Pork Trotters, Smoked Chicken Wings with Chipotle Sauce, Smoked Duck Potstickers, and a Smoked Spanakopita
4. Smoked Chicken Wings using Thai Sauce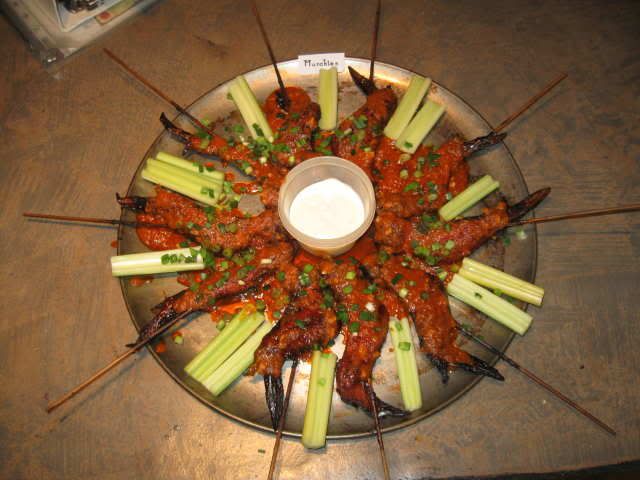 5. Hand Cut Smoked Potato Chips
6. Pastrami Reuben Portobello Caps
7. Wings, Brined, rubbed, smoked and sauced. Bacon wrapped chicken breast chunks (scaredy pig) Chicken and bacon rubbed in brown sugar, wrapped, and smoked
8. Abt's (Jalapenos stuffed with cream & cheddar cheese wrapped in Bacon). Some breakfast smoky links wrapped in bacon & rolled in brown sugar, pineapple chunks wrapped in bacon with a little brown sugar with ranch dipping sauce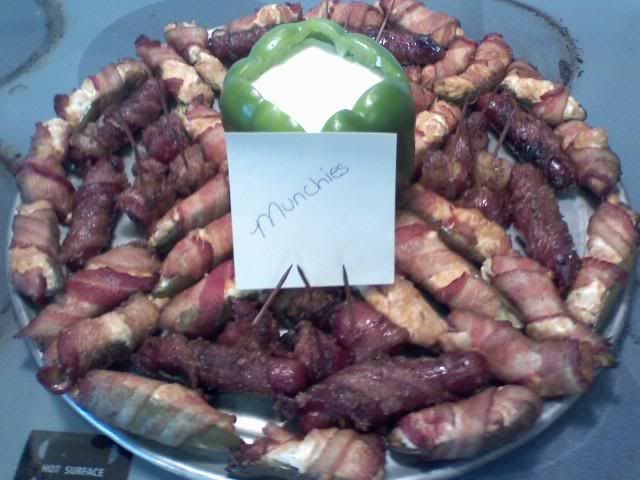 9. Pulled Pork Eggrolls with dipping sauce
10. Smoked Gouda Stuffed, Bacon Wrapped, Spicy Buffalo Balls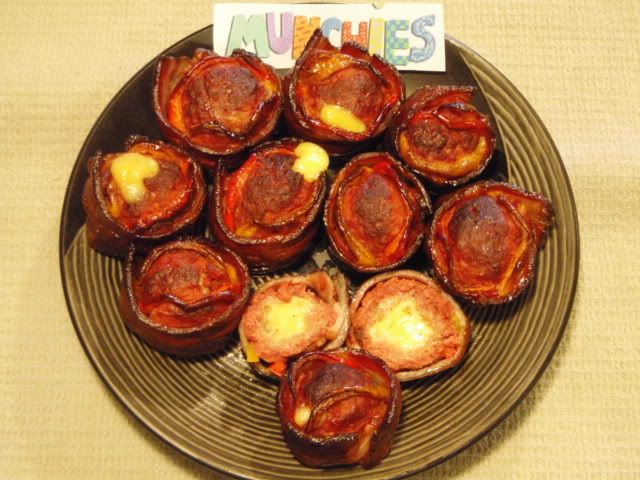 11.
Smoked Bacon Wrapped Oysters, Smoked Crab Mini Cakes, Smoked Alligator Bites,
And served with a Spicy Green Onion Chipotle Dipping Sauce
12. Salmon Three Ways: Ground salmon, herbs, 1egg yolk, breadcrumbs, Spoonful of cold smoked salmon with balsamic vinegar and salad, Puff pastry with cold smoked salmon
13.
Smoked Chile Rellenos Stuffed with Chorizo and Cheese served with Green Chile Avocado Sauce, Salsa and Crema
14. Hickory Smoked Cheesy Crusted Pizzas
15. Smoked Beef Chuckie Nachos with Smoked Cheddar Cheese Sauce and Cold Smoked Pico de Gallo