Did my first pork loins last week. Finally getting a chance to post. With two kids and starting a new business I seem to run out of time quite often during the day.
Rubbed with a little rosemary evoo and Lucille's BBQ Rub. Then wrapped in bacon.
Came out great. Nice and moist. Had great sammies all week and even dinner several nights for us. Kids loved it.
I got a little smoke ring in my MES. Used the trick I saw on here to put little chunks of charcoal in with the wood chips.
Wrapped and ready:
In the smoker: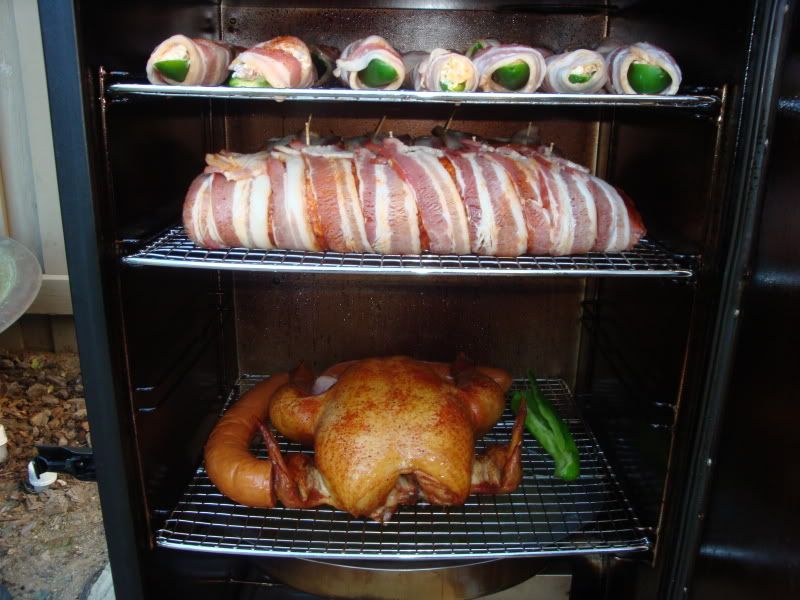 Little smoke ring:
Also did some ABT's and some kelbasa for some snacks (as well as the chicken which is on another thread):