I wanted to try these on the drum.. I make them in the house and on the grill but wanted to see how they would do with a touch of smoke too.
These are some of my homegrown shrimp....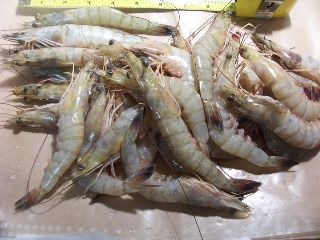 For the sauce....
1 tsp cracked black pepper
2 cloves of garlic, minced
1 tsp of chili powder
two pinches each of
thyme
basil and
oregano
1 1/2 to 2
TBS
liquid crab boil
1 1/2
TBS
dijon mustard
about 1/2 tsp tabasco or hot sauce
2 sticks of butter (or more)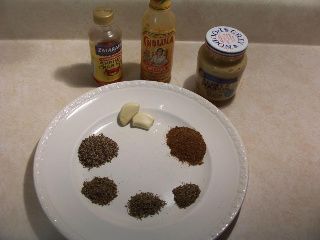 I fry a few pieces of bacon, remove from the pan...then add everything else into the pot but the shrimp. I let it simmer for 10 to 15 minutes.
You can add more butter to cut the heat.
Add the shrimp and stir to coat....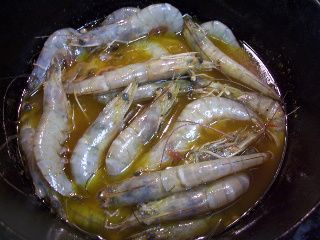 into the drum at 250 degrees with a bit of hickory.
I stirred them after 20 minutes. They took about 40 minutes to cook.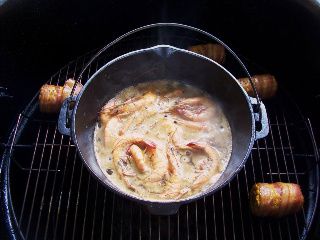 The New Orleans Style BBQ shrimp sprinkled with crumbled bacon and green onions. Served with crusty bread to sop up the gravy and a cold beer to wash it down.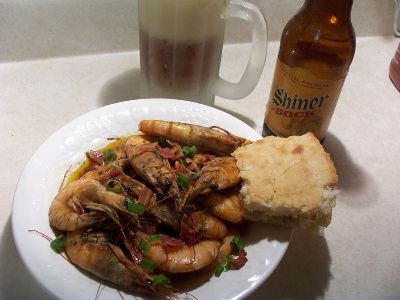 I liked it !! A lot!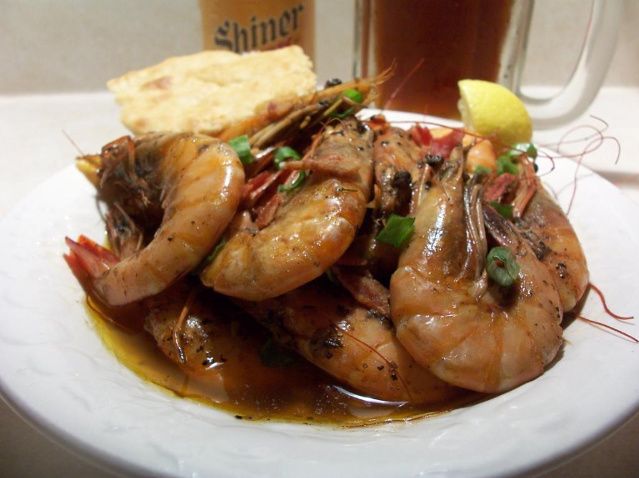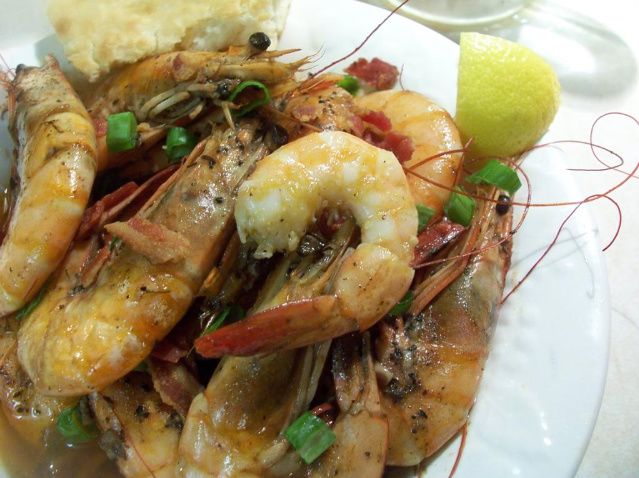 Thanks for checking out my supper!