with the fresh ingreds all at hand from the garden, couldnt pass up on making this fatty, have done versions of it before and it truley is my favorite of all so far...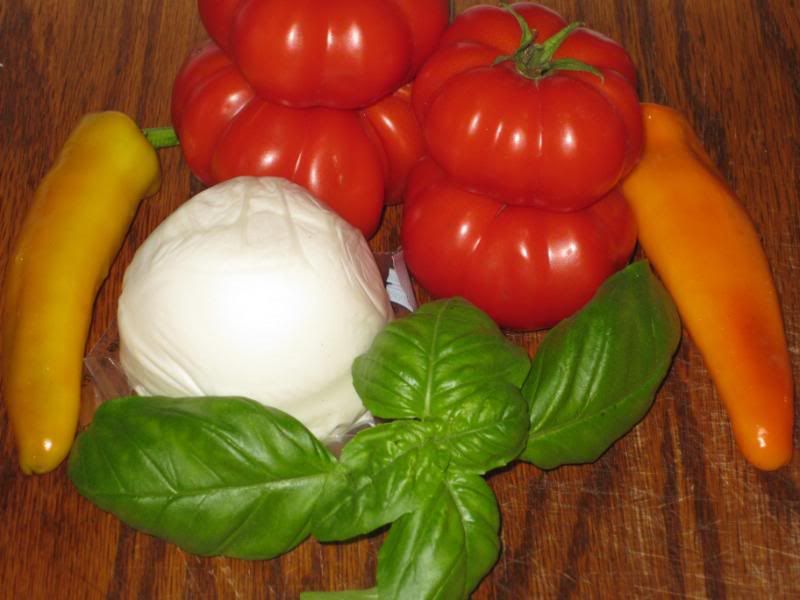 sliced the maters, hot bananna peppers cut into strips and then crosswise, and sliced up the lump of fresh mozzerella, and rough tear up of the basil.
rolled out the pork sausage and laid on the ingreds, tomatoes(got the plants from my sis, there is not alot of excess liquid in these, they are a paste type of tomato), the mozzerella, and the chopped peppers and basil, finished of with some CBP
made two of them, added a bacon weave and to smoker, was already smoking beef ribs with cherry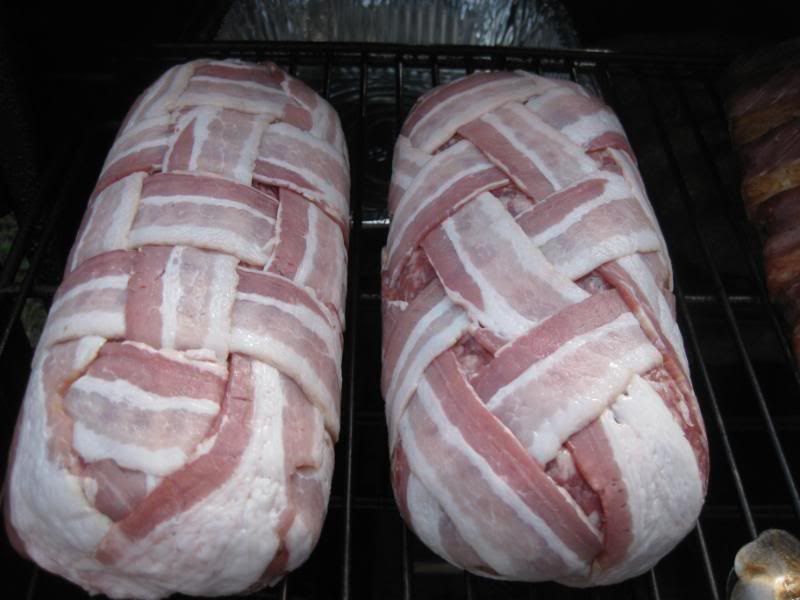 took them up to 160 deg internal
if you got a garden and have the stuff, they are really really good!!!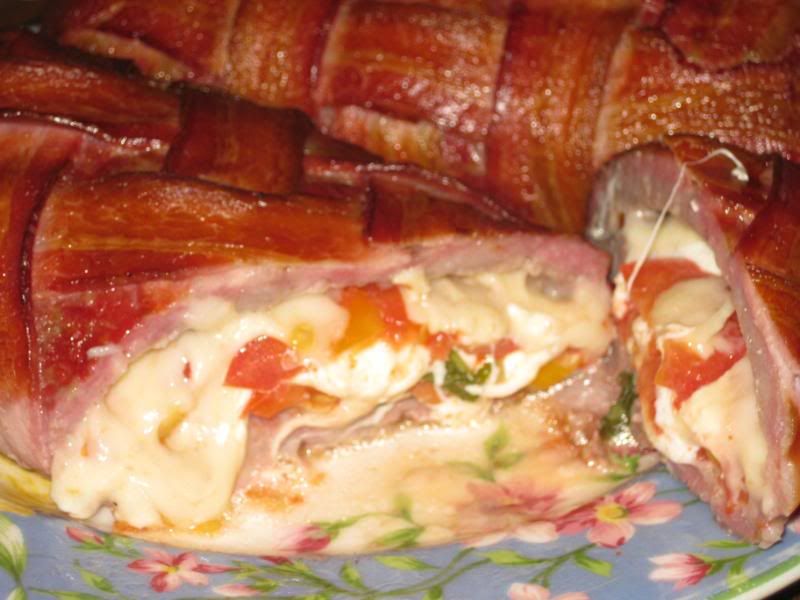 thks for cking my pix