So I got this bright idea the other day, why not cure and smoke some turkey legs like they were pastrami? I couldn't come up with a reason not to give it a shot so away we go...
I mixed up
1T tender quick
1/2T brown sugar
1/4T black pepper
1/4t paprika
1 small bay leaf
a sprinkle of granulated garlic
Mixed all up in the spice grinder
Wasn't sure which way they would come out best so I pulled the skin from one leg and seasoned, the other two I pulled the skin back, seasoned under the skin they pulled the skin back around them, vacuum sealed for 24 hours massaging many times during that time.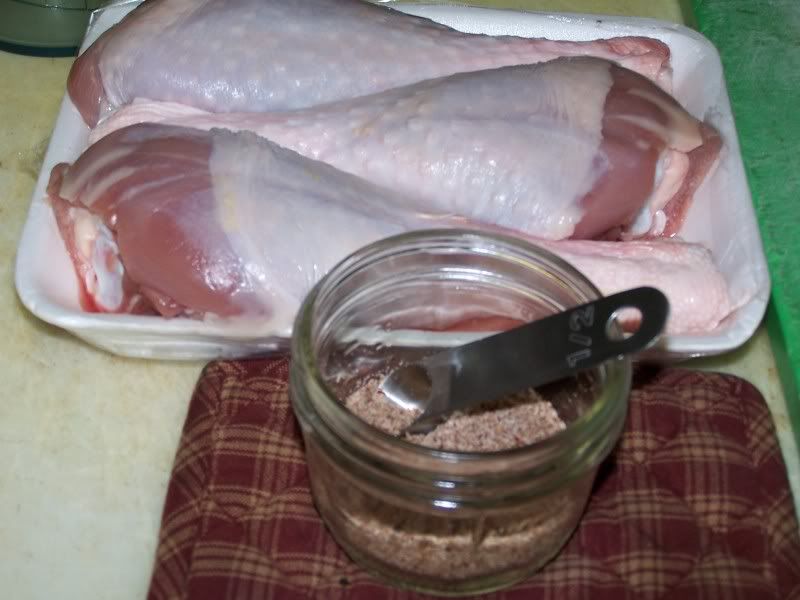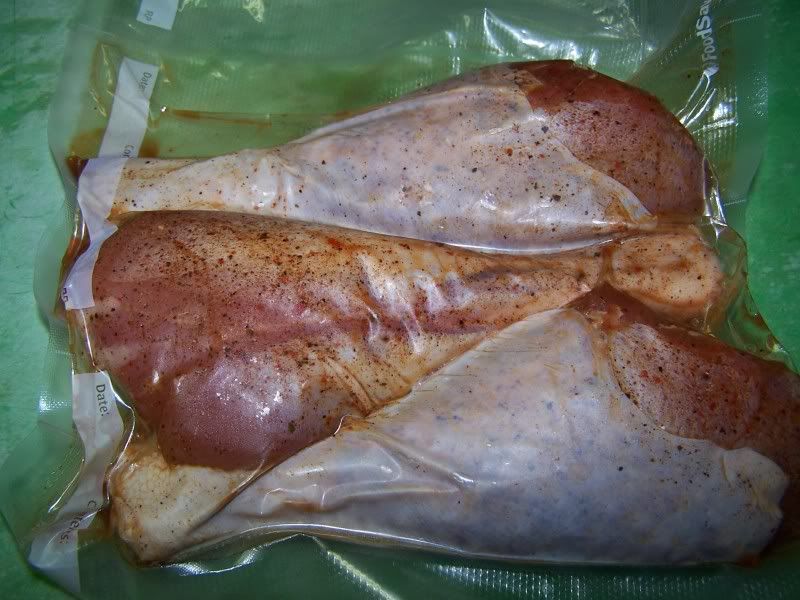 The next day I rinsed then soaked the legs for half an hour as I prepared their rub.
The rub was simple, toasted black pepper and coriander roughly ground with a little granulated garlic and a touch or oregano, rubbed with a little olive oil and rubbed under and on top of the skin.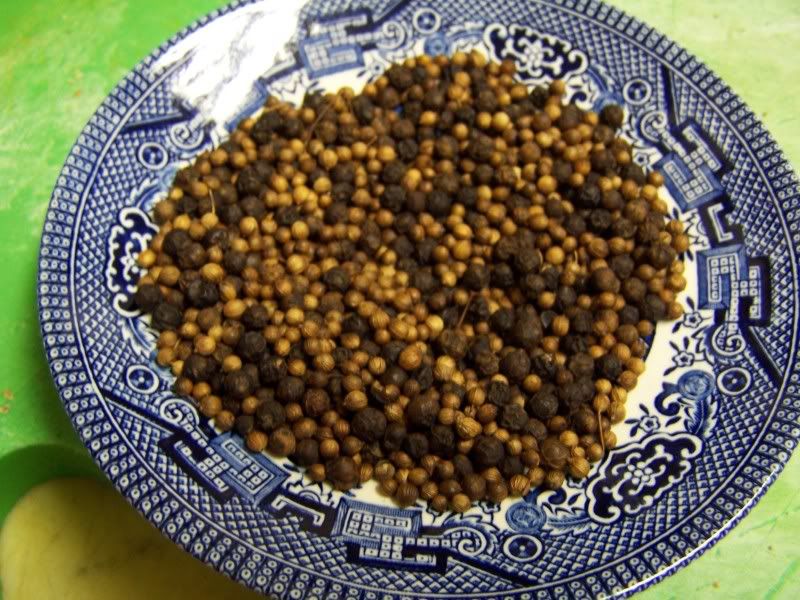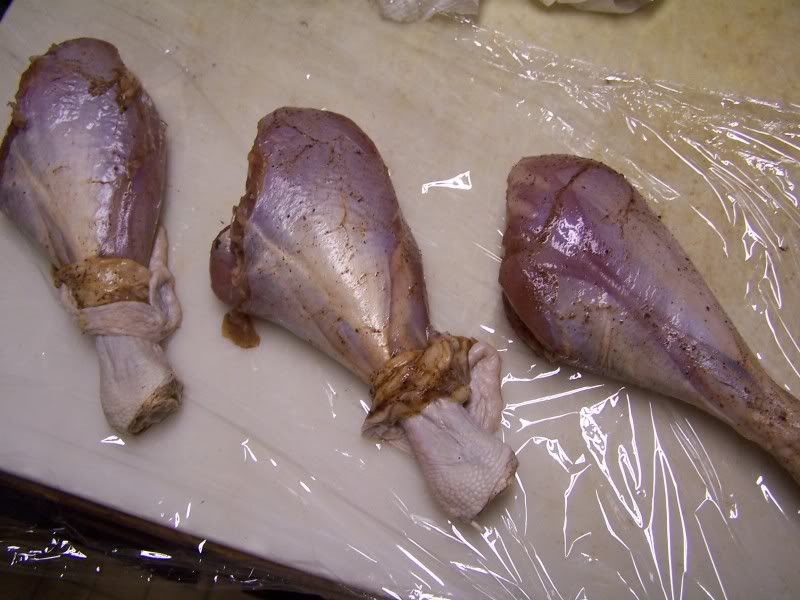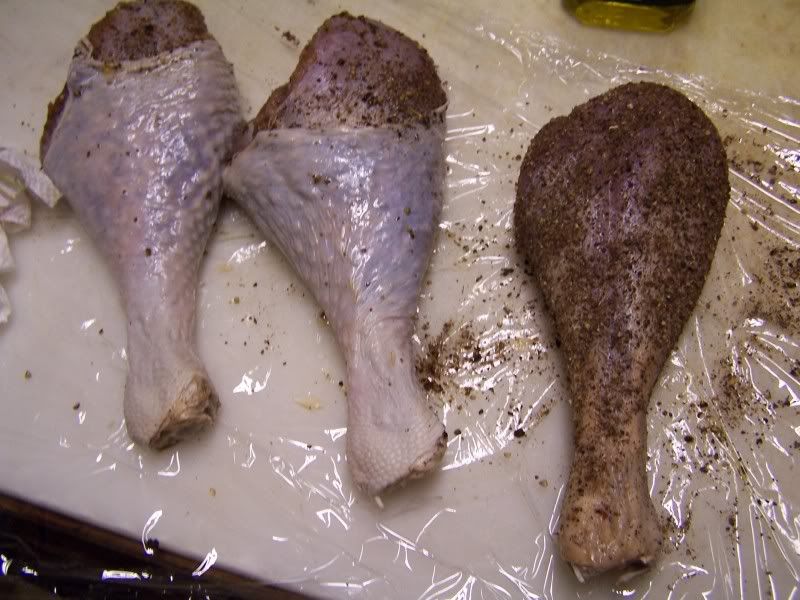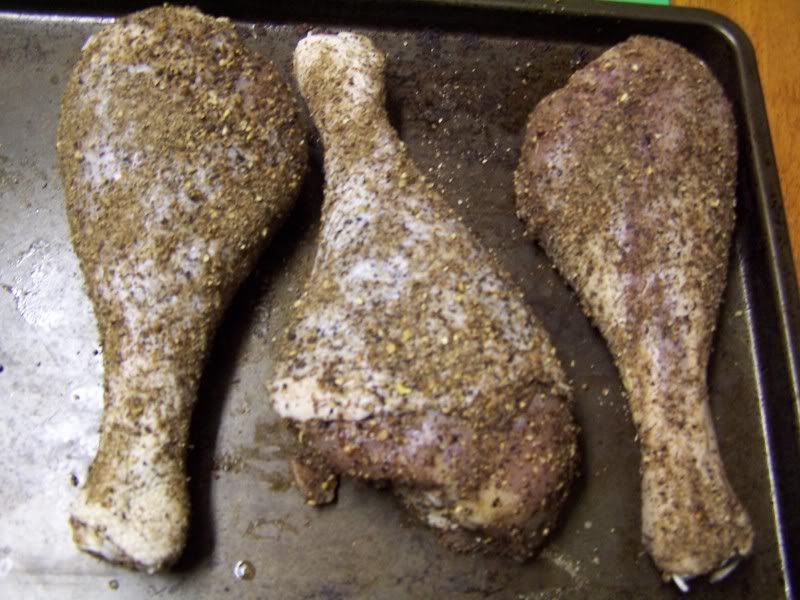 Smoked at 225 over apple and cherry wood until 170. Spritzed with apple juice a few times during the smoke.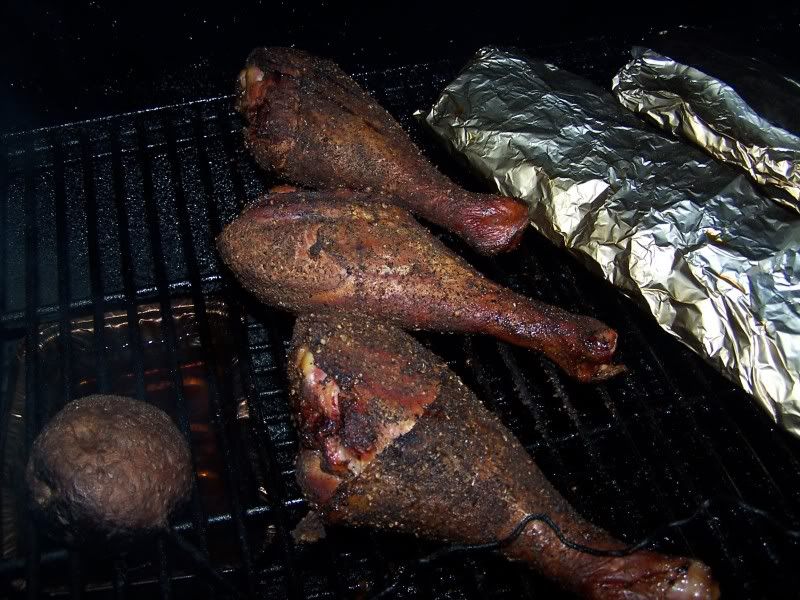 After a short rest under foil (15 minutes or so) it was time to give them a try.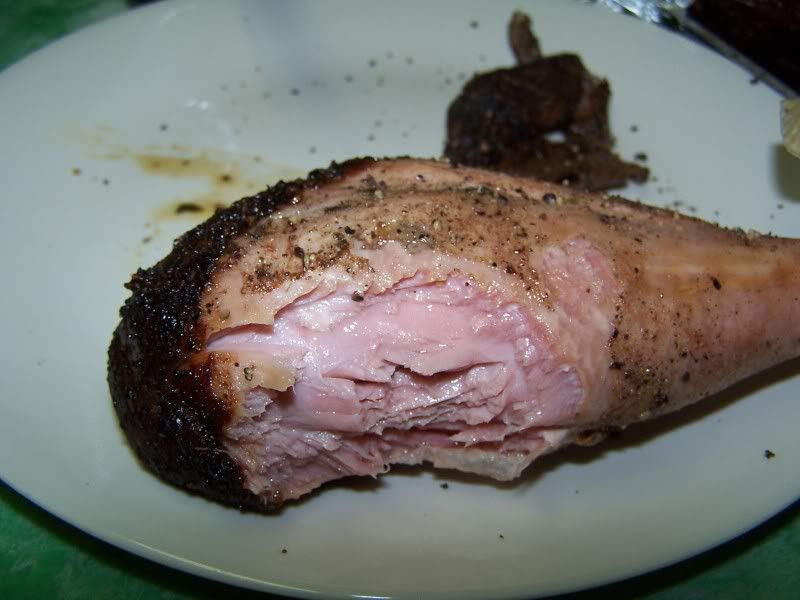 Spicy, tender and full of flavor.
I was really amazed the cure worked in as deep as it did and gave the meat such a great cure in just 24 hours, was almost worried when I took my first bite because of how deep pink it was but they were cooked perfectly. The rub had a great peppery kick to it.
Definitely something going on the regular smoke rotation for me.