Better stock up on this Dave.
I offered to get Dave Piginit some green Chilis from here, they have them in a 30 pound bag + shipping and handling. I am saving him a lot of money this way as opposed to him ordering online as they go for about 135.00 for 25 pounds.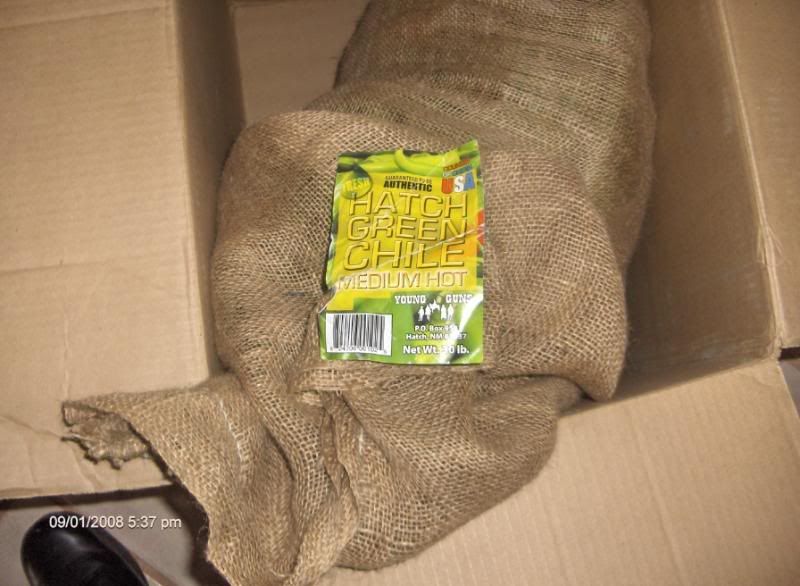 Just to make sure they were ok I slit the bag and they look fine. Medium hot.
I roasted 3 for a test. On the grill for a quick roast.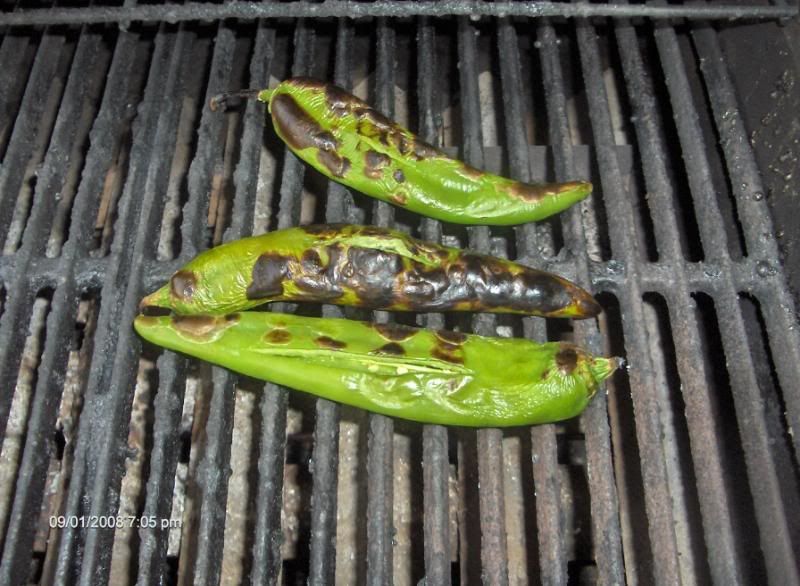 Nice blistering.
All done.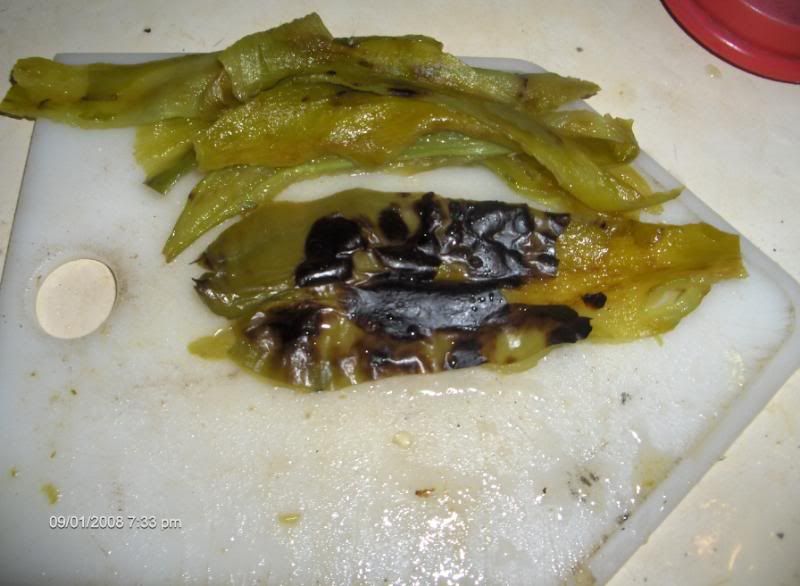 Rinsed and skined.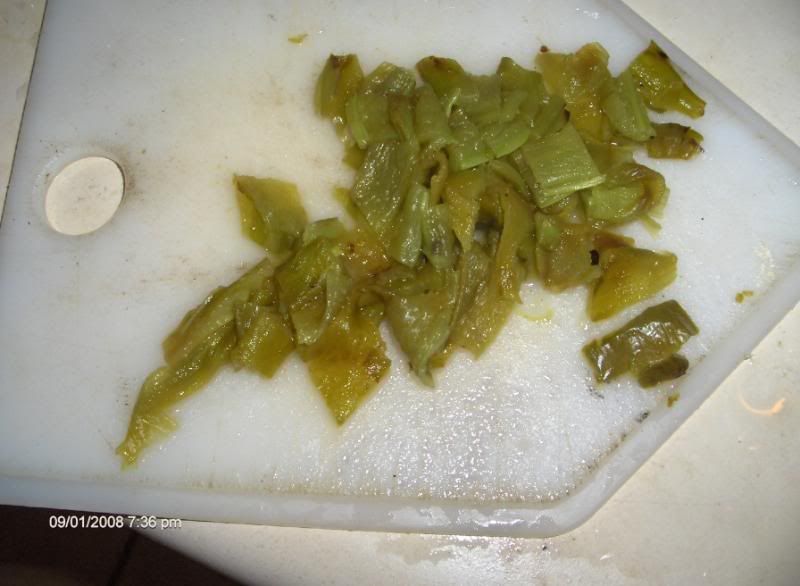 Chopped and ready to eat. They were hot for me straight but I think as an ingredient in green chili stew or other recipies they would be ok. They brought a tear to my eyes and made my nose run.
They are addictive though and the more I eat them the less effect they have on me, kinda good now. Actually while posting this I ate all 3 and the only effect now is my lips are burning.
Time for another beer. They come in mild, medium, medium hot, and hot. Me, I wouldn't dare to eat the hot version.
Carol says, Dave better prey for ice cream.