Hey all,
I did a whole mess of chicken in the smoker this weekend, but Sunday's dinner was pasta primavera with smoked chicken, since we also had a good haul of veggies from the farmer's market on Saturday.
I used these split breasts that were on sale for the pasta dish... I injected them with Creole butter and rubbed them with Strawberry's Grand Champion rub.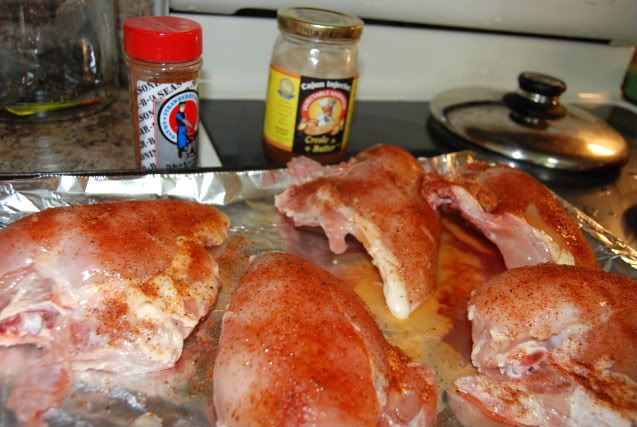 I also had some drumsticks and leg quarters for future eating - these were not injected, just rubbed...
Here's the load out of the smoker...
Veggies - eggplant, summer squash, sweet peppers, onions and garlic (not pictured)...
Sauteed the veggies, chopped the chicken..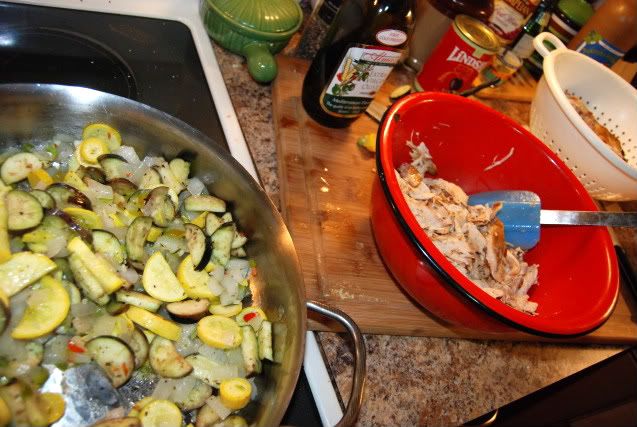 Can't forget the cheese - grated monterey jack and the kraft 3-cheese blend...
And the finished product was creamy and delicious...
Thanks for looking.