At the end of July we celebrated my Dad's 75th on the lake with a smoke. I did 6 racks of ribs on the top rack of the ECB and loaded the bottom with chicken. I pushed the ECB to it's limits for sure!
The following morning I did 4 breakfast fatties. The Qview for the ribs & chicken is sparse, too much going on.
ECB smoking away by the lake
Chicken loaded up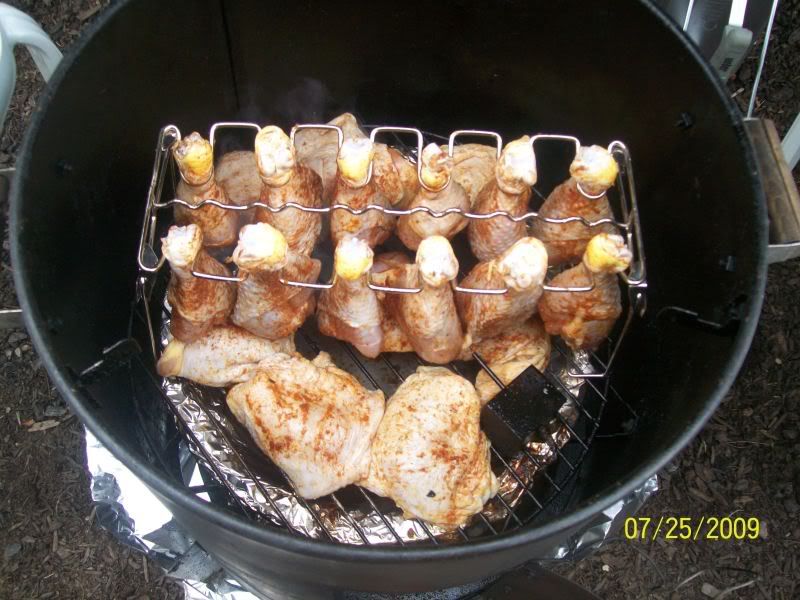 Relaxing with my brother in law whiffing the TBS
The night before the party I rolled up 4 fatties. One egg, ham, and cheese. One waffle & syrup. One hash brown, peppers & onion. And one hash brown & cheese.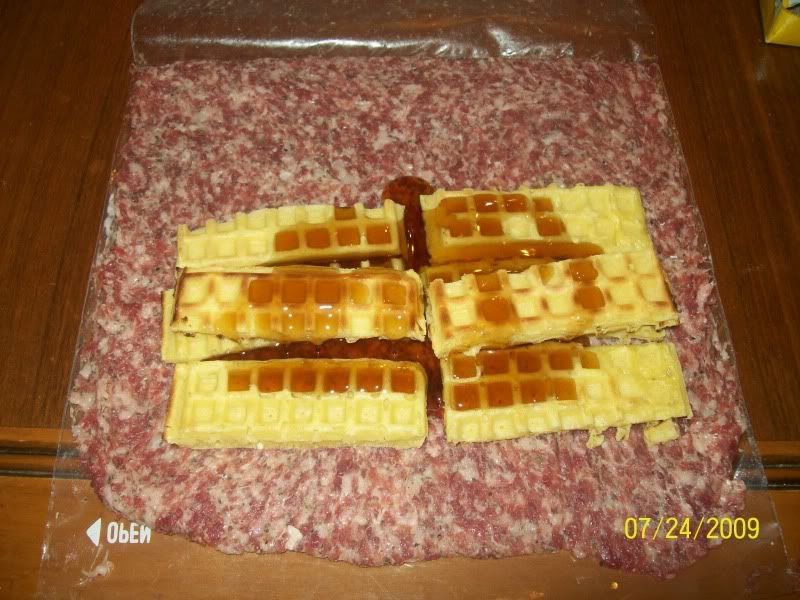 Weaved them up
Woke up the next morning and fired up the ECB. Went back to bed for 2 hours and they were done!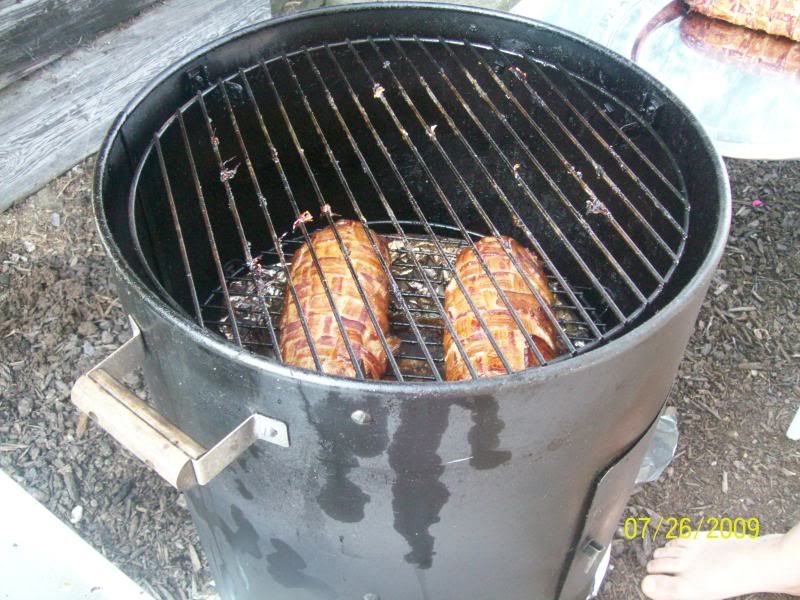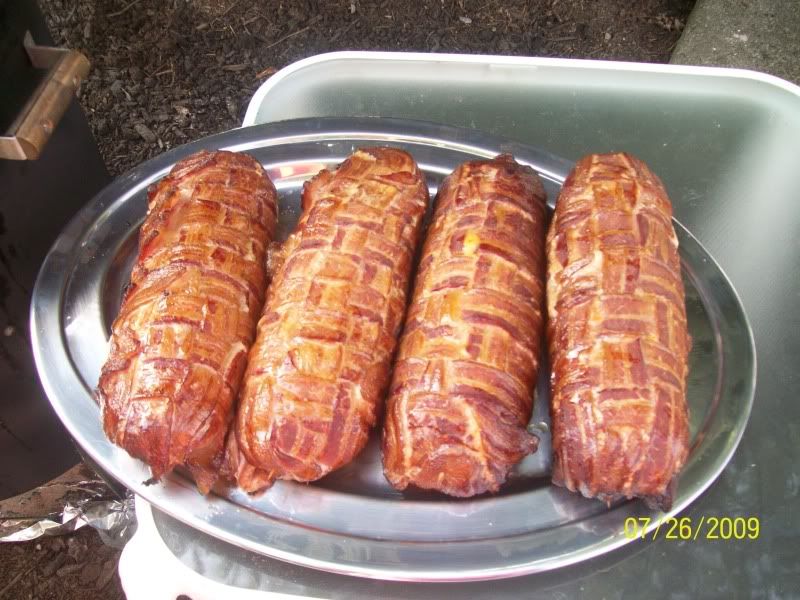 These were delish! The family ate them up!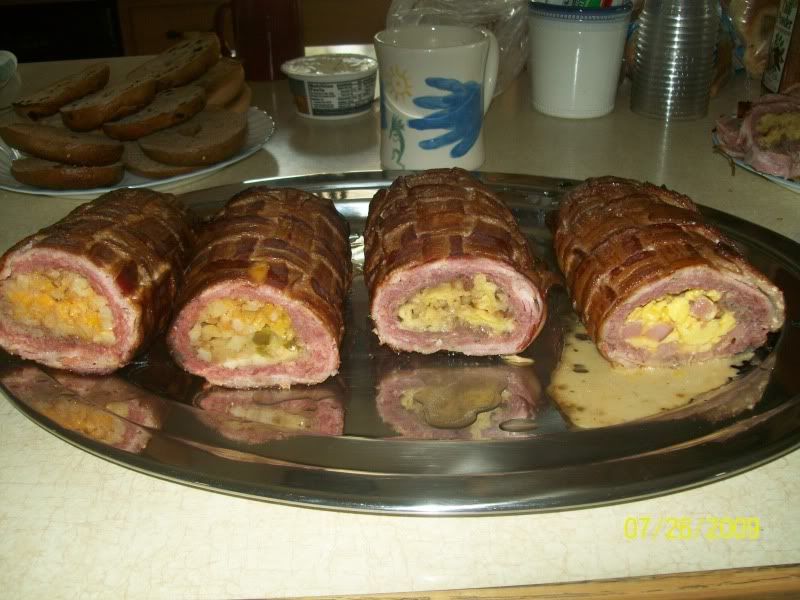 I had a little left over so I froze them with the foodsaver and brought them camping last weekend. Re-heated them in a skillet and they were just as tasty!
Hope you enjoyed the Qview!