This is my first attempt at Q-view(after learning about Photobucket from Beer-B-Q and a few others). This is about the third attempt at ABT's,and by far the best so far.Well here goes, I hope you enjoy. We sure did(I made 20 ABT's Sun. and me,my sis,and BIL ate all but one.)....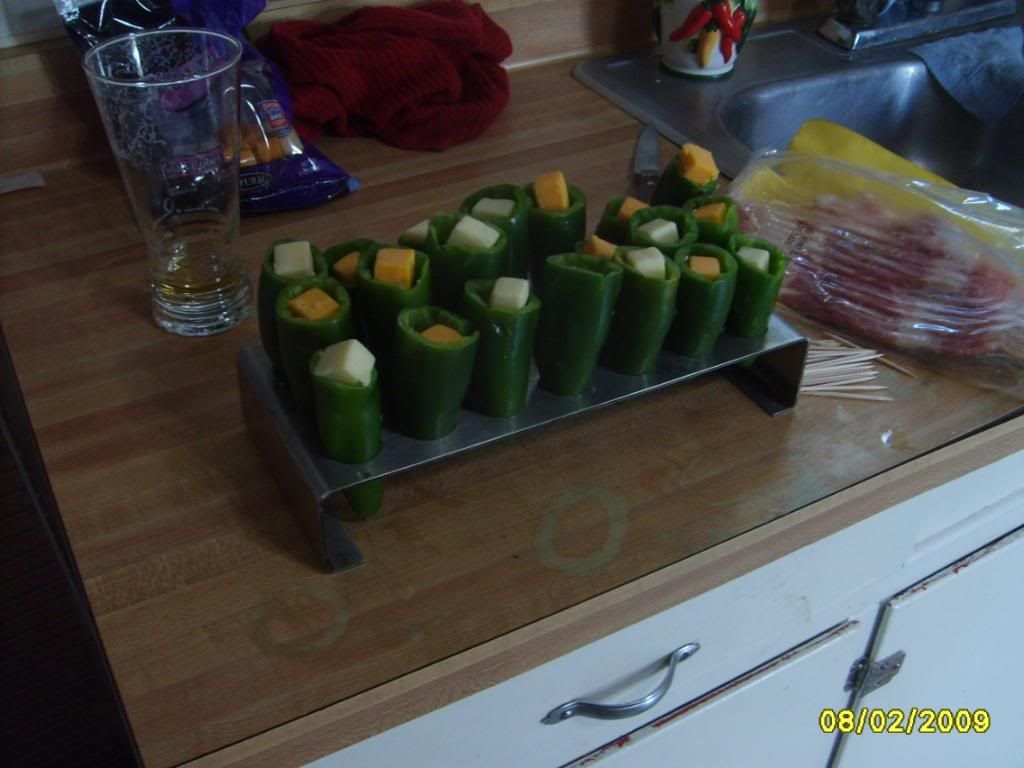 I know that I left out some steps and more pics would be better. I will definetly work on it
Here's a couple more....