Lox. Its awesome.
Sliced thin on a toasted everything bagel with cream cheese, capers and some red onion. Lox is by far my favorite thing to make in a smoker.
It freezes extremely well, even gets better with age. Save your summer catches and try this out.
My recipe comes from the Bradley smoker forums. Its a cold smoke, so you may have to wait unit fall to make it, so freeze those salmon fillets!
http://www.susanminor.org/forums/showthread.php?t=103
I'll go through my experience with it here.
First off, I used farmed (yeah i know...) Atlantic salmon to practise with, and it turns out GREAT.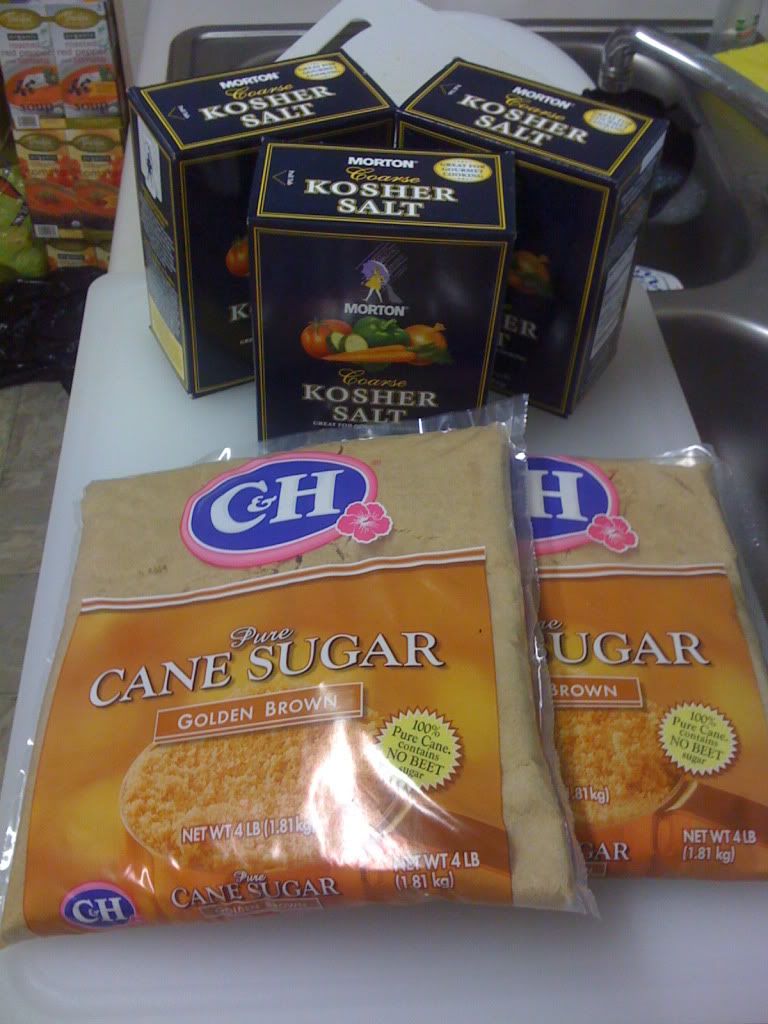 You are gonan need a lot of salt and sugar, and the cure will last well in an air tight container.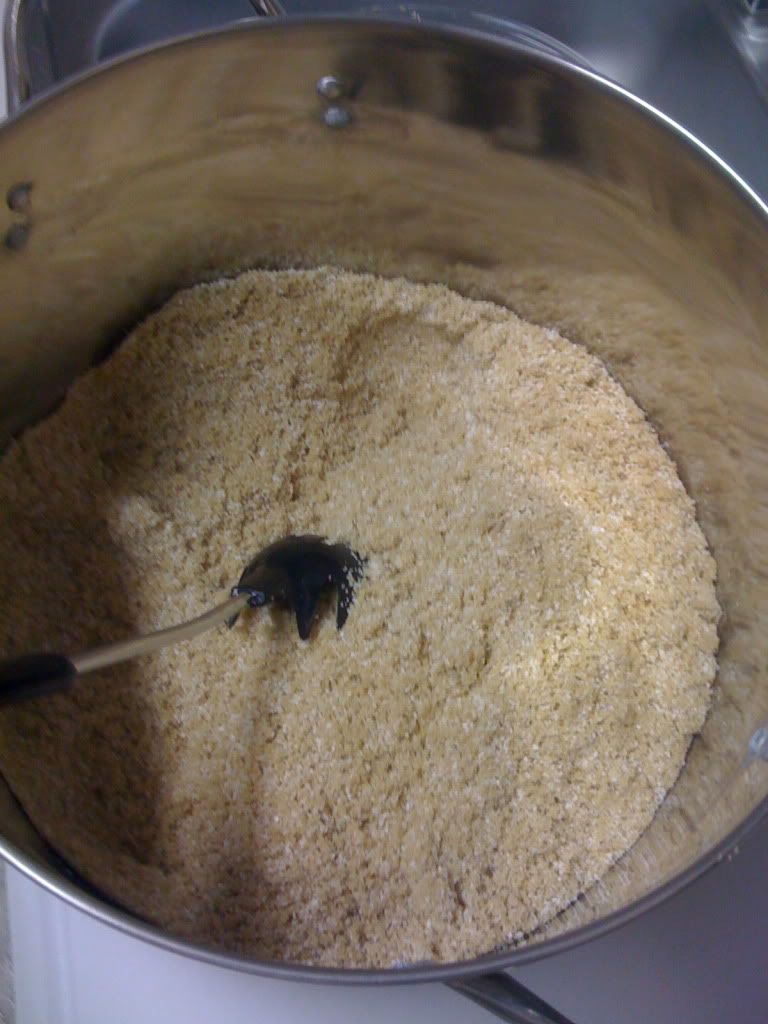 Note I mixed my cure in this container. Dont store it in metal, use a plastic bucket. Next the brine ingrediants.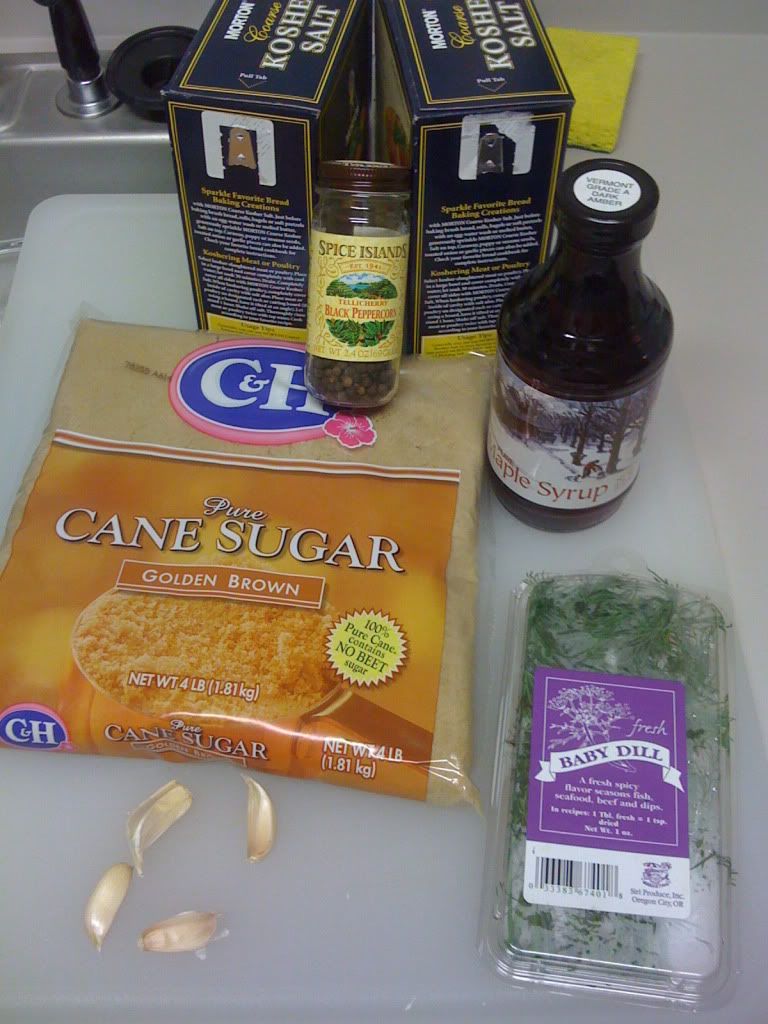 I set my brine up ahead of time to get it chilled.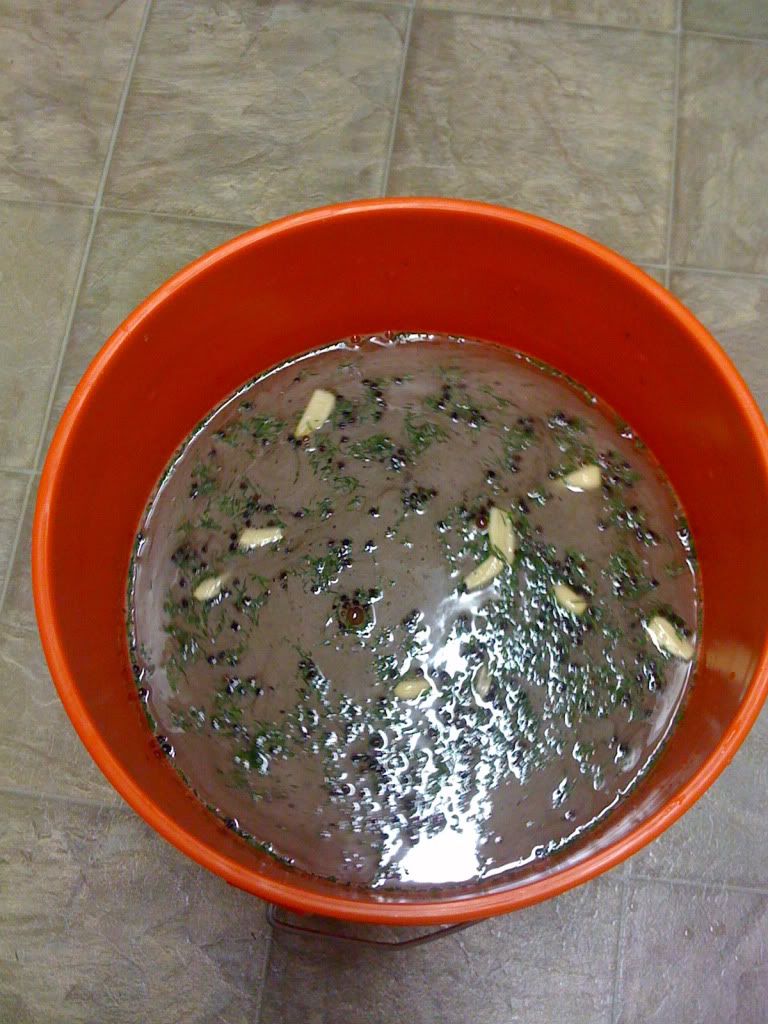 Ok so hint #1. In this picture you'll notice the fillets are touching each other and the sides. You really dont want this. You want a decent layer of cure inbetween the fillet meat and sides. The cure "cooks" the meat so make sure its a decent layer. Also if you do multiple layers (3 max) put larget fillet cuts on the bottom. The tail pieces may "burn" in the cure. They actually will come out a bit saltier, so just freshen them in water more than the other cuts. I also tried 1/2 fillets and 1/4 fillets and noticed not too much difference.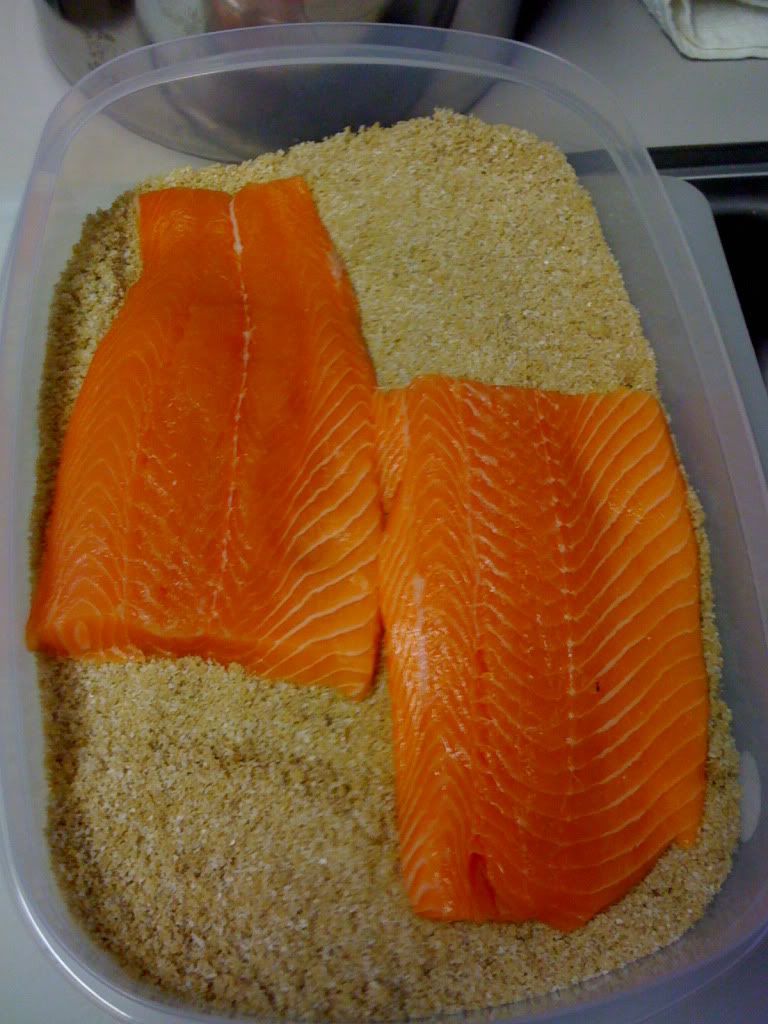 Now (following the recipe) when they come out of the cure they are going to feel tougher and almost jerky like. Dont worry, they will get back to "lox" texture in the brine.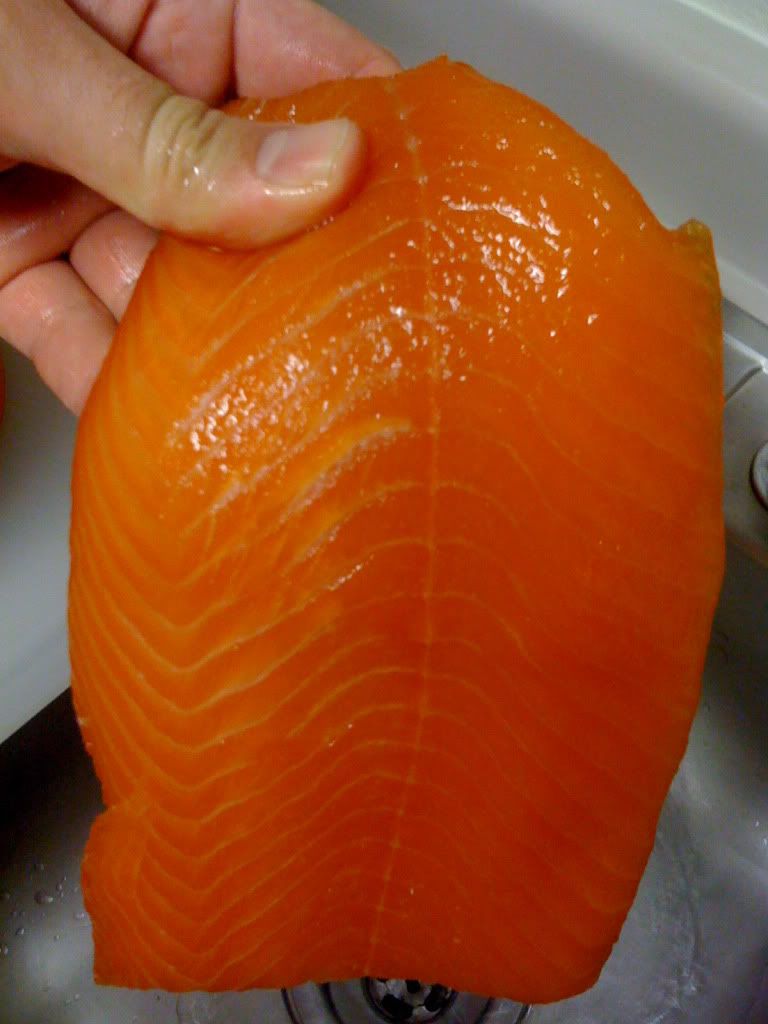 Ok so if anything you really need to time the cure and brine stages. I will usually try for having the fish in the cure during a saturday, then putting it into the brine at night. It's not too bad to have it inthe brine too long, because you can freshen later to reduce saltiness, but too much cure can really ruin the fish.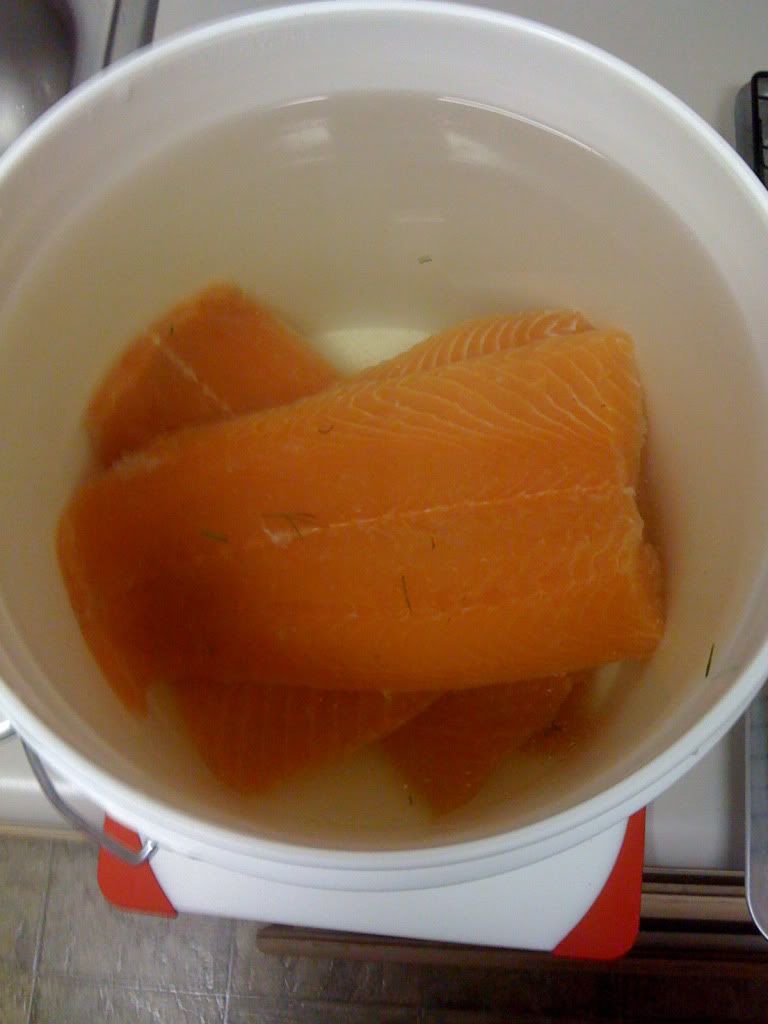 Once the brine stage is done, freshen in water. At this point you can cut off a small piece and taste for saltiness. Different thickness of fillets may take longer, but on the whole I just follow the recipe.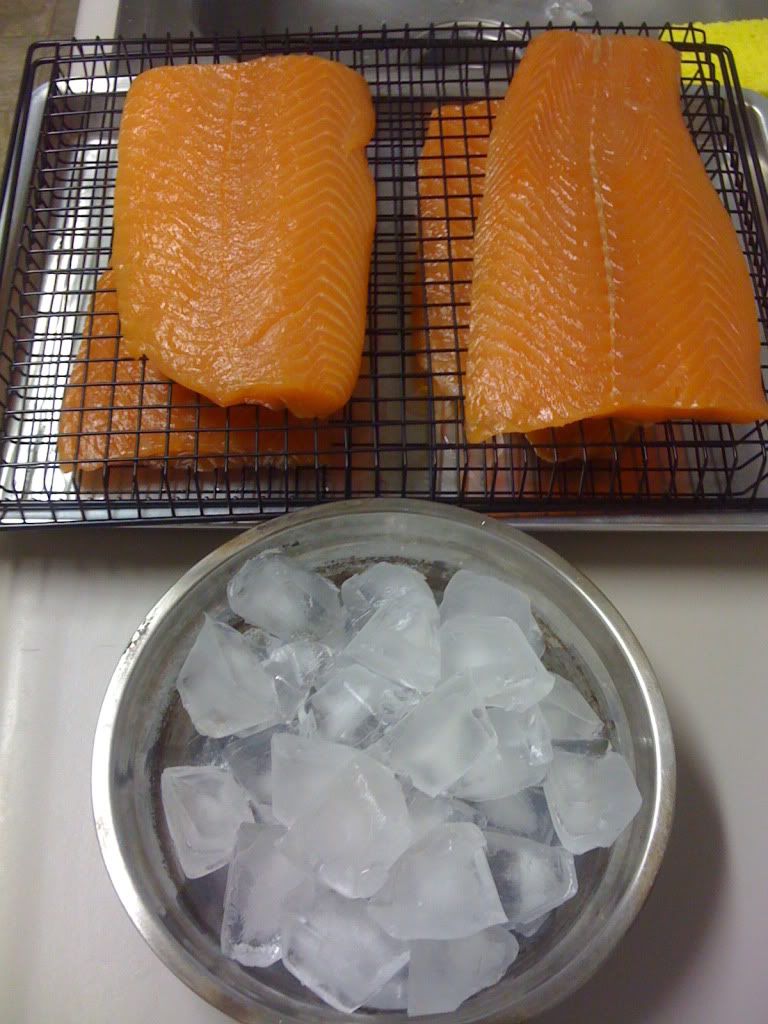 I let the fish sit (not quite like this) on the teflon racks for the bradley until the peticule forms. Also this is where you can get them to the texture you want, so you can let it go longer or shorter. However the longer the brine / freshen stage, the longer this may take. Since I brine overnight I can take Sunday to wait this part out.
Once they are ready into a cold smoker they go. In my bradley I fill 4-6 pop cans with water, which have been frozen in the bottom rack, plus ice cubes, to maintain less than 80F. Over 80 and you will start cooking these, so during the summer this can be very hard to do.
Smoking time is short, maybe an hour depending on how much smoke you like. Also the fish gets better as the oils and flavours mix.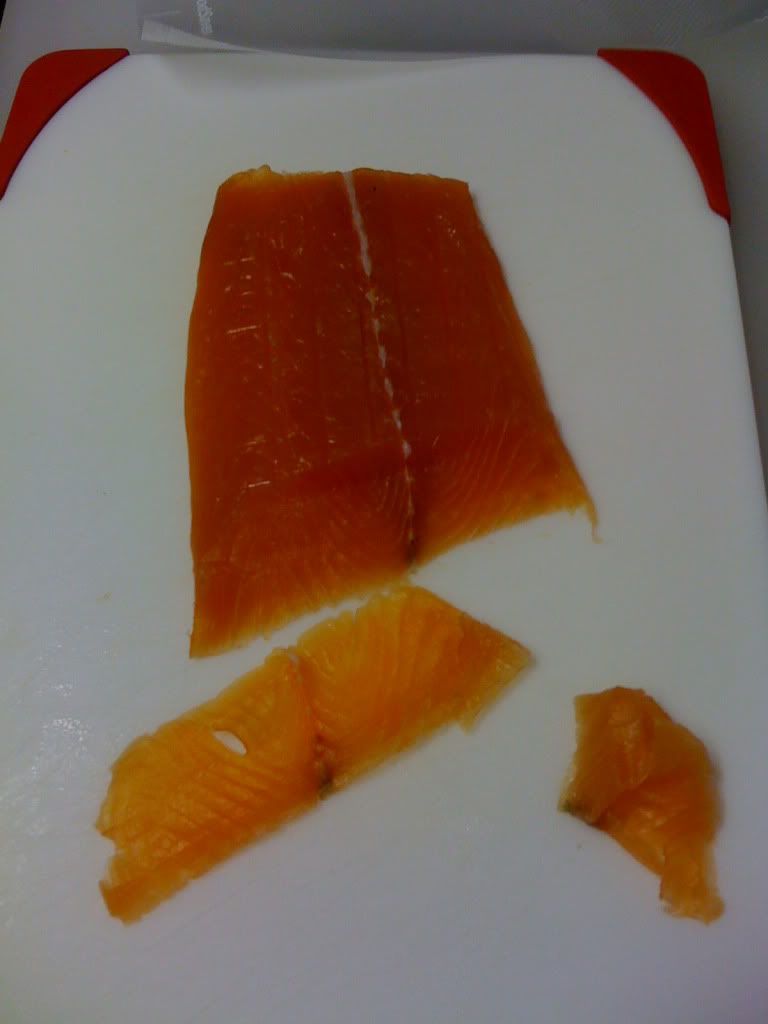 Slicing this is as important as anything else. You want to cut the fillets as PARALLEL to the cutting board as possible, and as thin as possible. Tail to head direction if you can. The result will be amazing.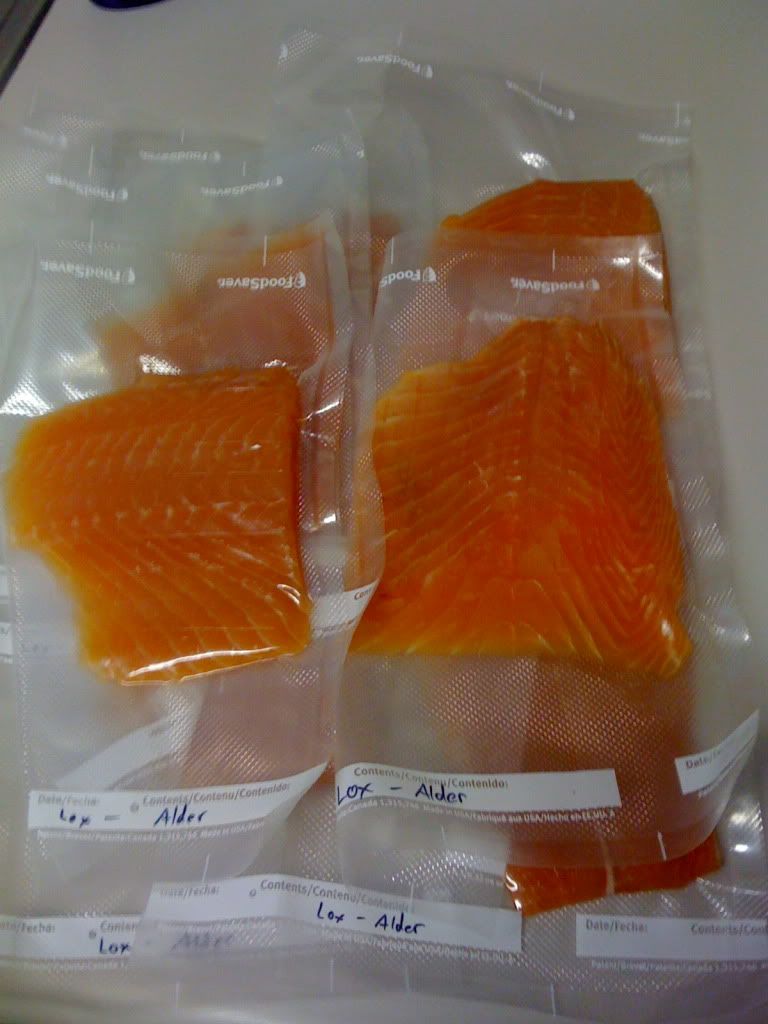 Like I said it freezes very well, and gets better over time.
I hope you liked this, the recipe is very involved and the lox is amazing.