I didn't take a lot of pics today. We've all seen a lot of pork butts so just the minimum today. I had these two in a rub overnight, smoked at 240-250 for 11 1/4 hours. Sprayed with cherry juice about five times during the smoke and used hickory and cherry wood.
This is one butt pulled, the other next to it.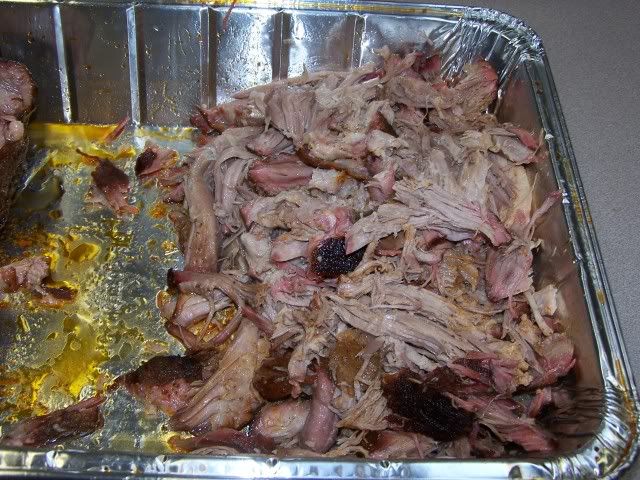 This is my plate. Grilled Kaiser roll, pork, grilled onions and mushrooms, bean salad and macaroni salad. Yes, I ate too much!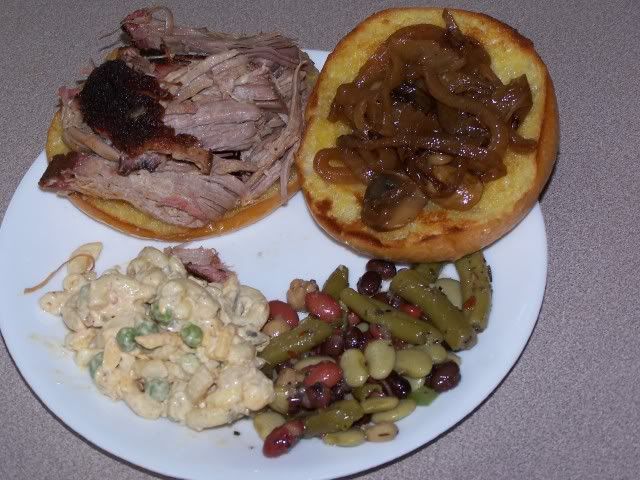 Thanks for looking.