Fired up the drum Sunday to cook up some ribs & chicken wings. Rubbed everybody down with my all purpose dry rub. Did a combo of apple and hickory smoke. I had never tried that, and man was it good!
In go the ribs!
It was extremely windy Sunday but the drum didn't care. On it chugged. I needed help foiling to keep everything in place so I called on my assistant. Foiled with some sweetened raspberry iced tea that was in the fridge.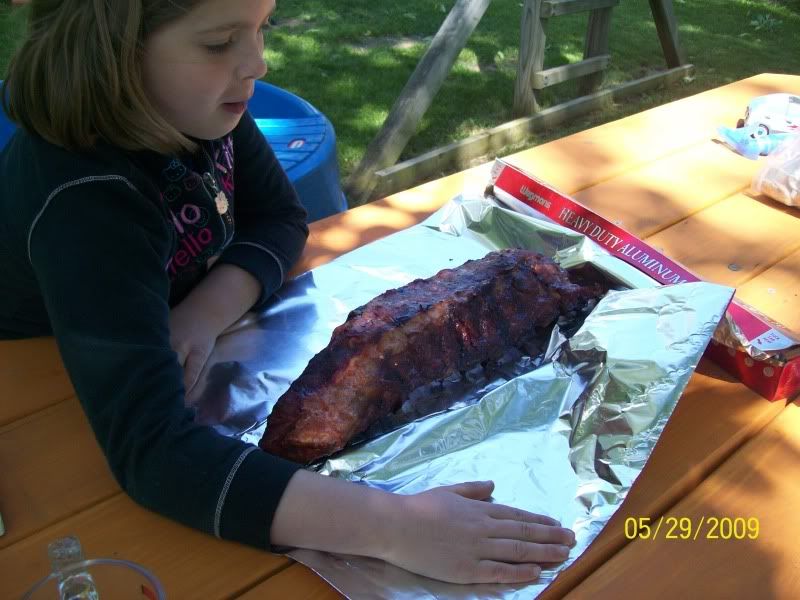 Added the wings an hour later and brought the drum temp up a bit to crisp the skin.
The drum chugging away with the TBS
The wings were on 2 hours and the ribs were unfoiled again.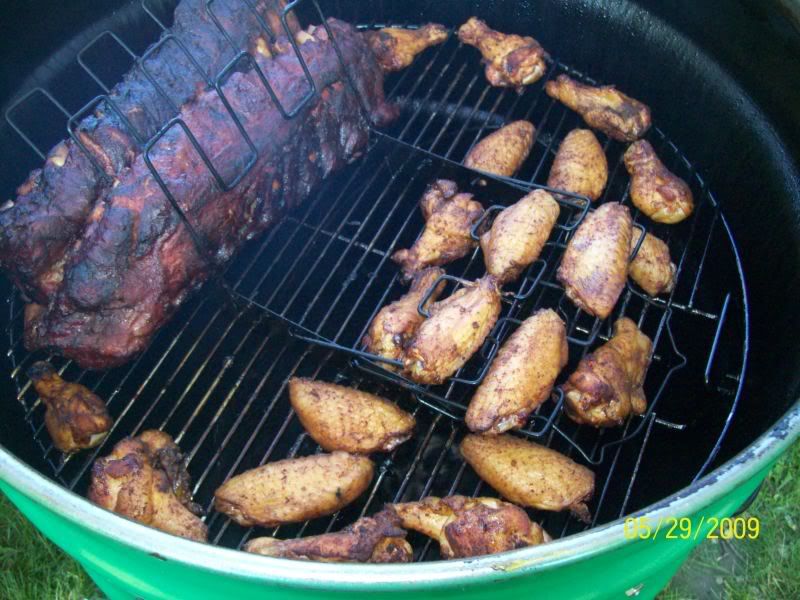 Threw the wings in a covered pan and shook them to coat with sauce my sauce. Threw the wings on the Kenmore gasser for about 5 min just to crisp em up a bit more.
The finished products.
The wings were absolutely fantastic and better than the local BBQ joint's. I bet they will be better next time. I didn't have time to brine this time around.
It was the first time I have ever foiled ribs in 13 years of smoking. I think I will do it again. I like them both ways, maybe do some of each.
Happy smoking and thanks for looking!