Well, it had been way too long since I'd done ribs so I picked up a 3-pack of BB's from Costco. Plus, I really wanted to do some with no foil so I rubbed them up with Jeff's rub, tossed some Hickory and Apple chunks into the Big Block and smoked them for about 6 hours. I sprayed every 1.5 hours or so with a mix of apple juice and pear vodka and then glazed them with Jeff's BBQ sauce for the last 45 minutes.
The verdict: these were the best ribs I've ever made. I feel like I really nailed it and I love the way they turned out with no foil: really nice bark but so tender without being falling off the bone. Brought them over to the neighbors' house for dinner and everyone was happy.
Oh...I also grabbed some italian chicken sausage and some chorizo and made up some little sausage balls. Most were wrapped in bacon but the naked ones were dipped in sauce for the last 30 minutes. Really good stuff. Anyway, on to the Q-View:
All rubbed up and ready to go:
Close-up of the meatballs prior to smoking: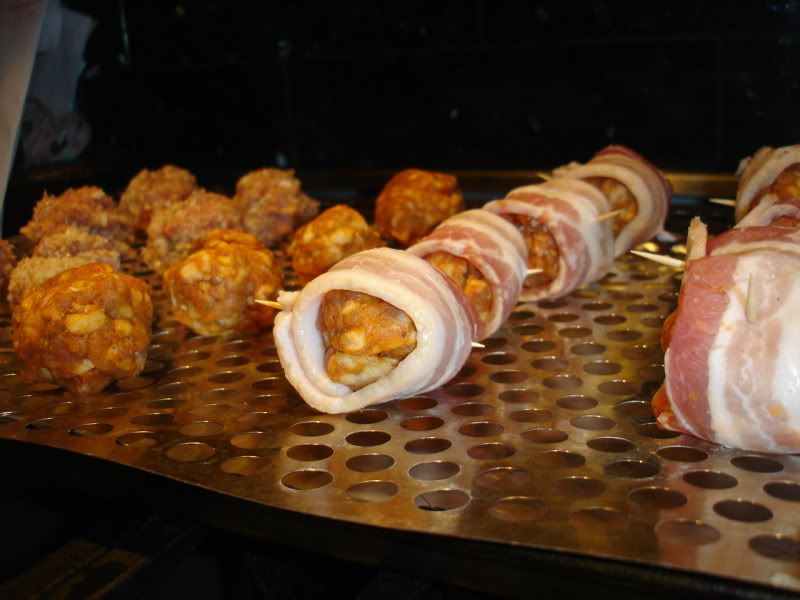 3 Racks right out of the smoker: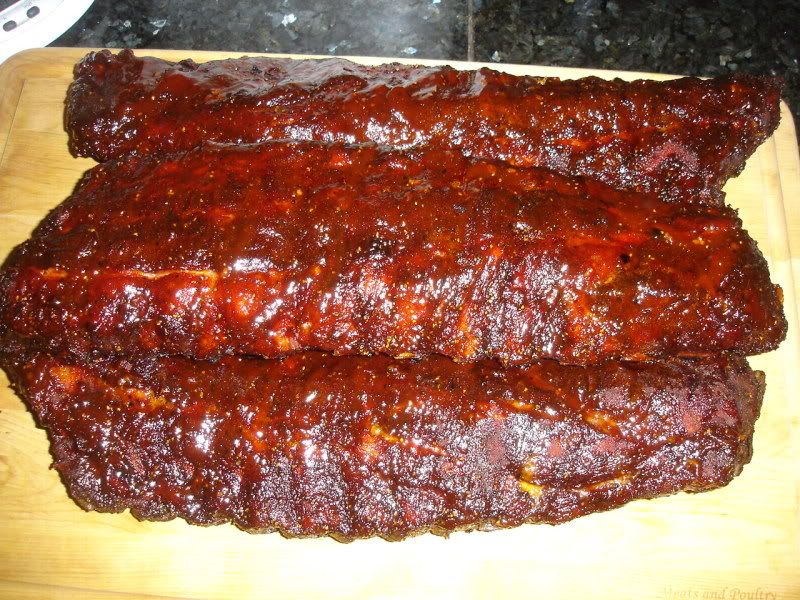 Sliced view: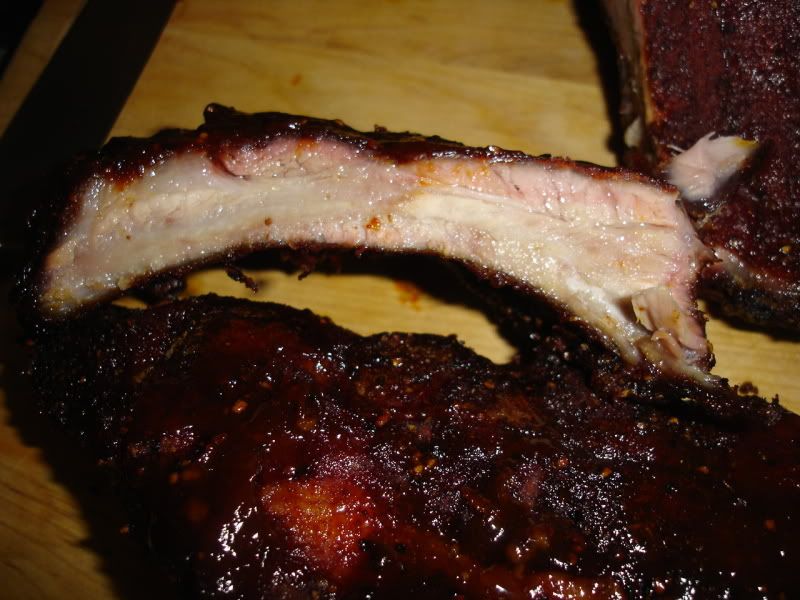 Meatballs and 2 racks (kept one rack for me) ready to go across the street: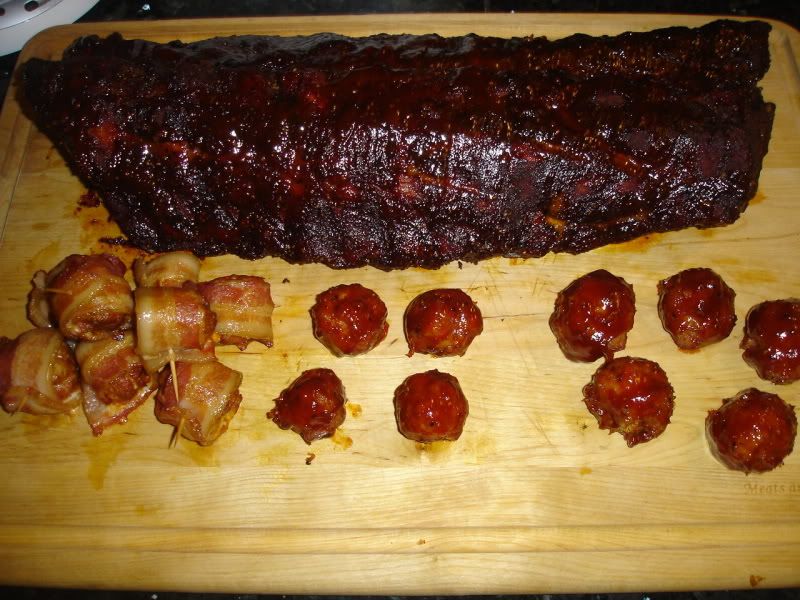 Another close-up:
Thanks for looking.