So finally, FINALLY I have a chance to smoke again. It has been over 2 weeks now.
So I am doing my first chuckie. Crossing my fingers on that.
I also figured I would do 4 different fatties and some turkey legs.
The fatties I will post in the fattie section after they are done.
Here is my first chuckie...
The seasonings I used...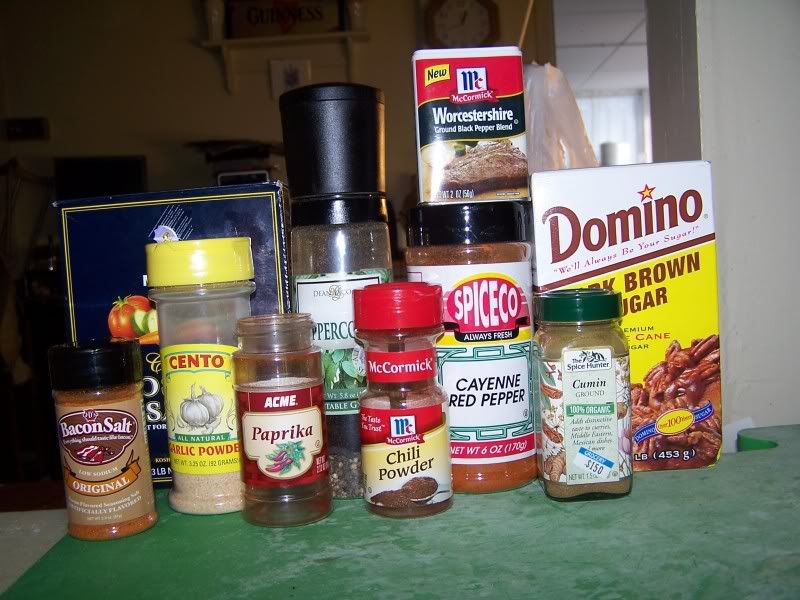 The rest of tonights smoke...
Hope my chuckie turns out. Need to go back and check other posts on it, unless someone can tell me right quick what temp you bring it to before you wrap in foil, then what temp it goes to after that and how long to rest it in the cooler in towels, 1-2 hours for that I think I read.
Anyways, time to go check on things.