I dug this out of the freezer. It must have been a score or I wouldn't have bought it, maybe 3.99 or 4.49.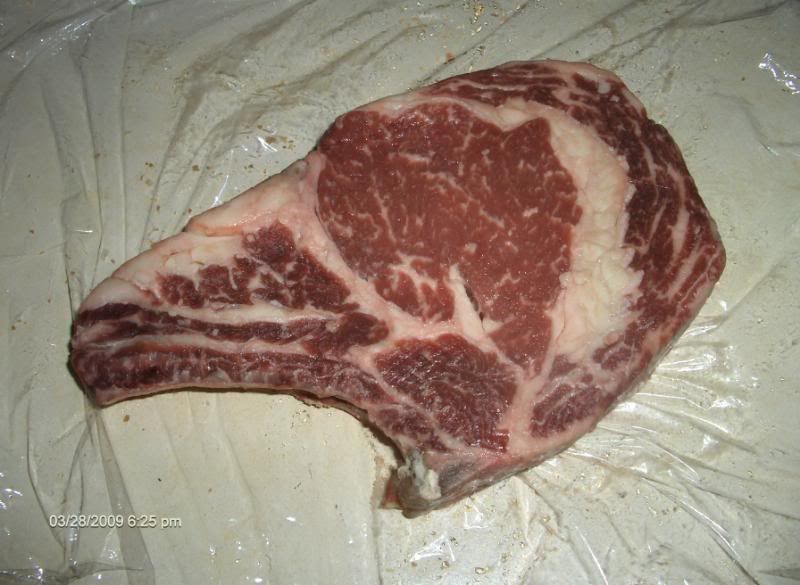 Really nice, beautiful marbeling.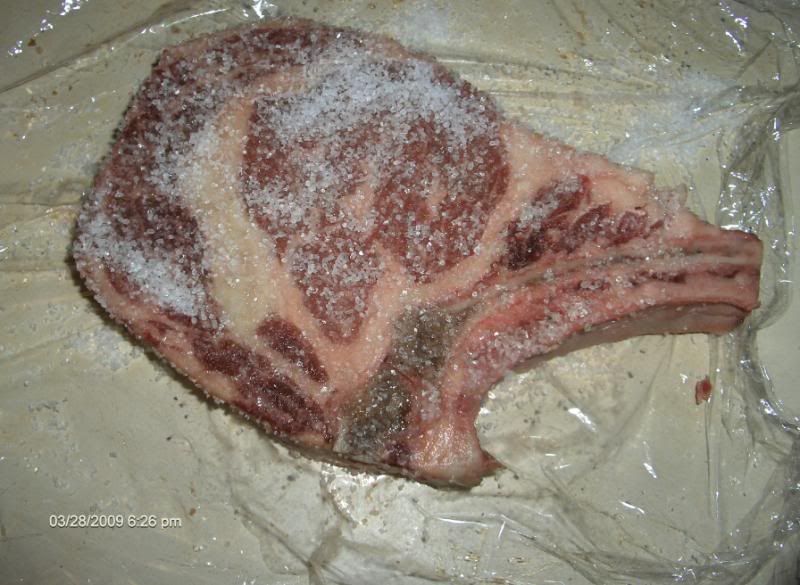 Covered with salt for 15 minutes, then dried and added some garlic and lemon pepper.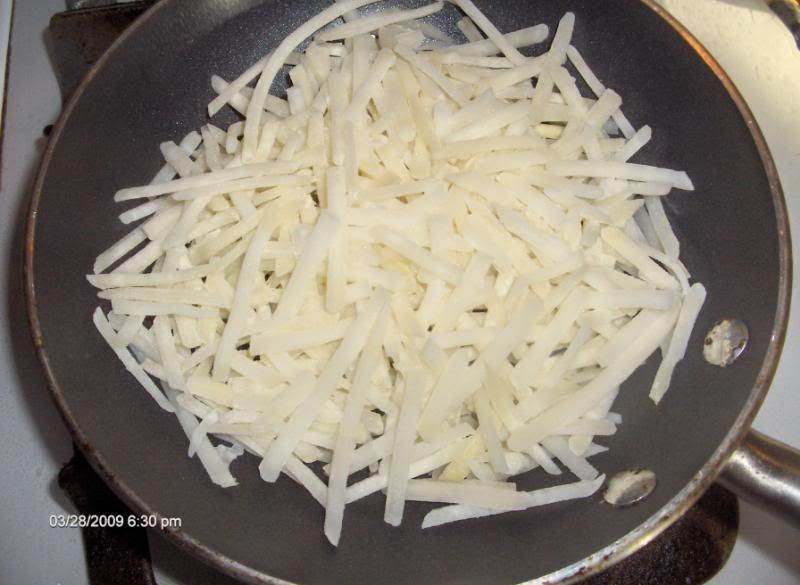 Hash browns started.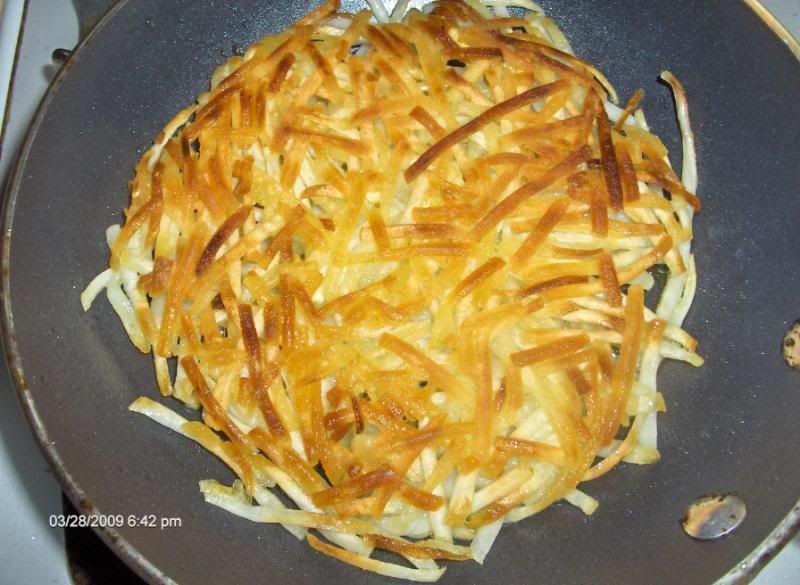 Perfect, I should have stopped here.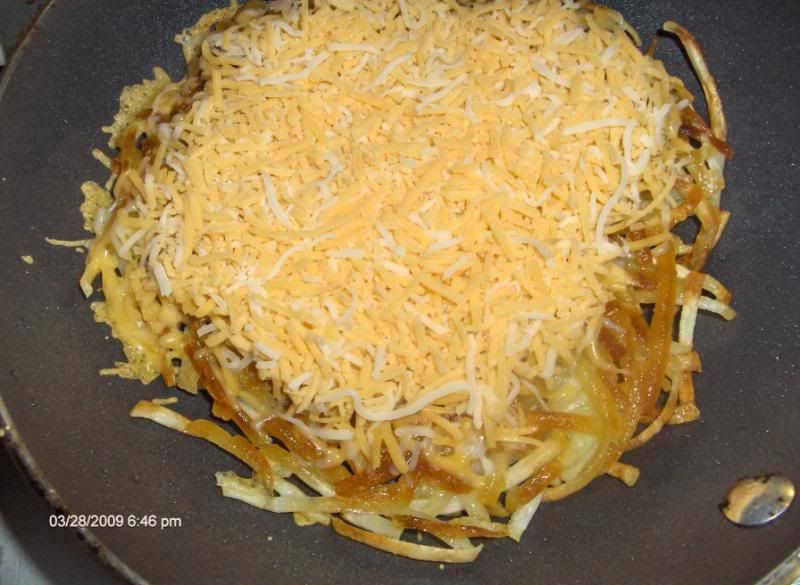 Added some cheese and in the smoker with steak.
Steak off at 122'.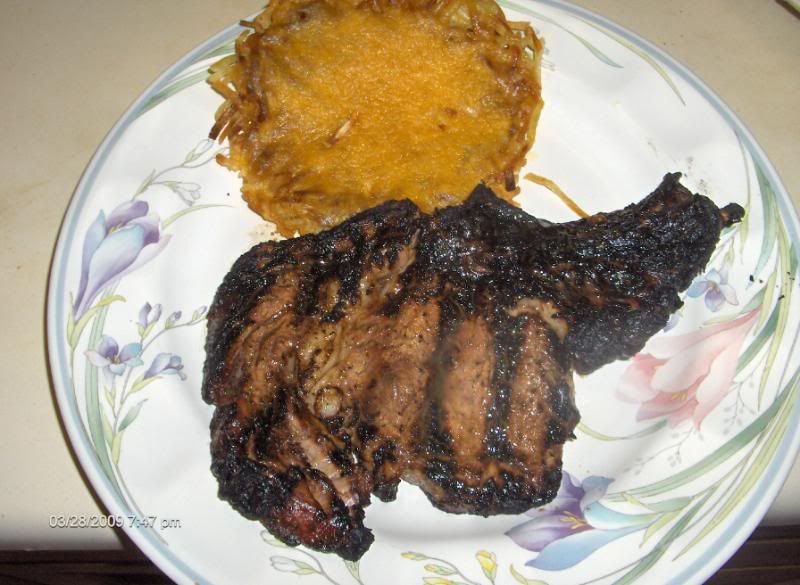 Steak was on for 4 minutes and I knew it got away from me, must have something to do with the barimetric pressure, plus the nice fat and marbeling, the Weber was off the thermometer. I flipped it for another 2 minutes, but wasn't worried because Carol likes Medium. It had plenty of juice that came to the top.
Carol said the steak was salty and cooked ok, unusual for her to say as she loves salt. She didn't like the taste of the potatoes either.
So, this is probably one of the most unsucessful smokes that I can remember, but still not bad, I am spoiled I guess and like thumbs up every time. I know I can be very hard on myself, but I like perfection.
Bottom line for me is, no more salted steaks even though they worked before, not worth risking a beautiful rib steak like this one, and no more hash browns in the smoker.
There is always a next time. Just a lesson in life.