Last weekend my prime rib turned out great. So I though I would try something similar with a beef tenderloin. Then I saw an extra pack of bacon in the drawer.
Decent price at Costco.
I cut off about 8 inches off the large side of the beef tenderloin.
Rubbed with a little EVOO then seasoned with Cavender's, garlic powder, onion powder, salt, pepper.
I wrapped that in plastic wrap and let sit in the fridge for about 5 hours.
Next I made my bacon weave.
Pulled my tenderloin out of the fridge and wrapped it in my bacon.
Wrapped it up tight and put back in the fridge for a little while.
Wanting to make sure my bacon gets cooked, I decided to give it a little sear on the grill before moving it to the smoker.
Tossed on the smoker at about 275ish along with a few leftover tenderloin scraps.
I didn't really time it, but it probably took an hour to an hour and a half to get to 133*
Let it rest for about 25 minutes under foil tent.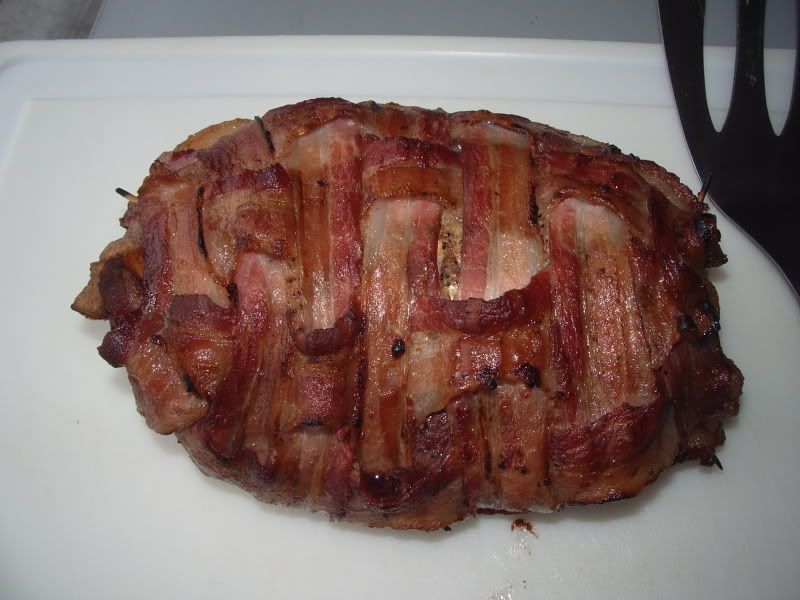 All sliced up. Wow this was good. Very tender and juicy. I think I like this better then the prime rib last weekend.