I hope no one calls my cardiologist on me for this one...
You have all inspired me to give this a whirl so here it is...
I rolled out my meat onto some wax paper while I was cooking up my peppers, onions, and scrambles eggs.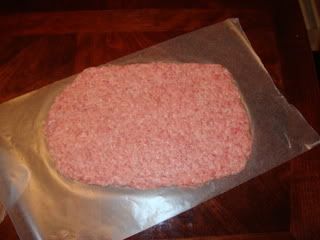 After cooking all I needed to do I layed on the scrambled eggs, the peppers, the onions, mozzerella cheese, chedder cheese, and a tex/mex cheese.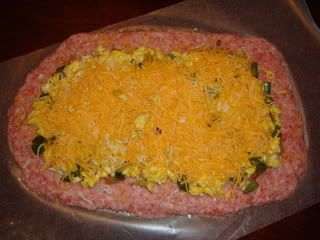 After I rolled that sucker up and sealed it all up tight I attempted my first ever bacon weave. My fiance was looking at me like I was a complete freak of nature!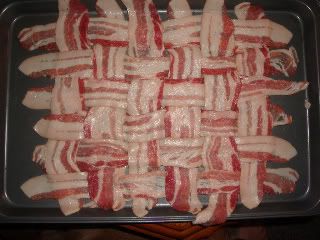 Wrapped the roll in the weave of bacon and wrapped it in foil to wait for the morning...
Threw it on the smoker at 250 using hickory and 2 1/2 hours later I was in heaven!!!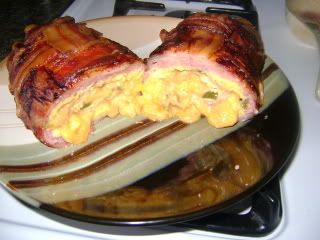 The greatest breakfast I have had in a very long time!
Thanks to everyone who helped me make this wonderful creation!