Its nearly 80 today and I coudnt help myself. I bought a 9lb brisket for 1.49 lb, so I don't lose much if it dosent work.
I started out with my rub which consisted of brown sugar, Black pepper,paparika and kosher salt. I also made a marinade last night of beef broth,texas petes hot sauce and moores marinade. I put the brisket in the marinade for about 12 hours. I refrigerated what I had left and injected it into the beef this morning.What was left of the marinade I use to spriz and I'll use it when I foil. I seared it till it was black on both sides, by then the ECB was up to temp,I have it going now for 9hrs at temps of 180 to 270, but must time settled at around 225.
The Temp. in the meat is at 165, I'm trying for 170 before I foil. I'm smoking with Walmart brand charcoal, and smoking with oak I brought back from Texas. The really good news is i haven't ran out of beer yet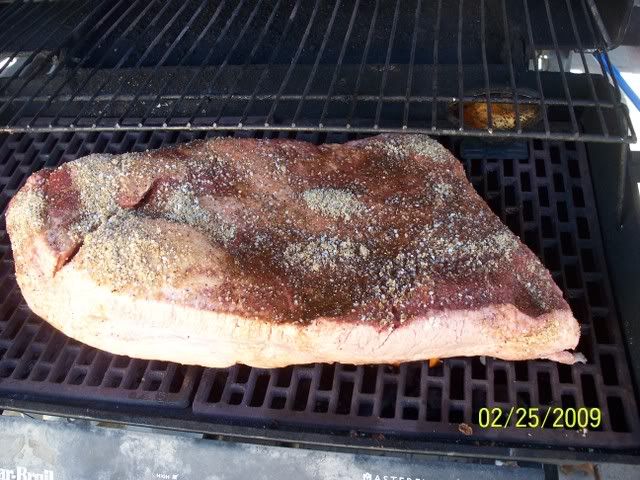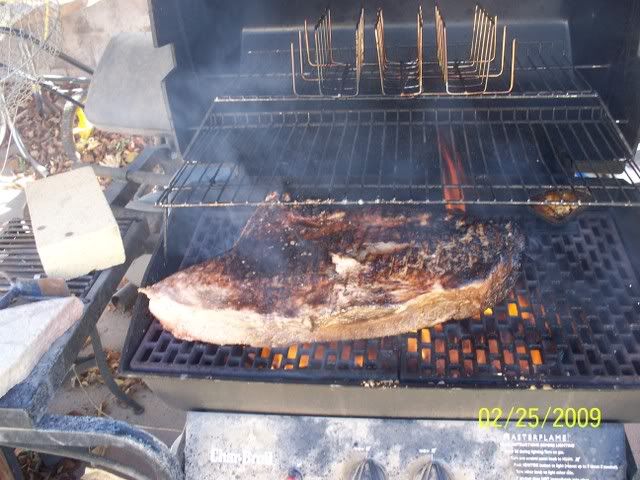 Call me a sucker for deals But I found A 5 burner SS grill for sale on Craigslist it came with a pretty full propane tank, for $15.00. Shoot I think the tank is worth at least $25.00. The add said it didn't work and they wernt kidding. All of the burner tubes are rusted out. Does anybody know of a good supplier for Grill parts. I found 1 place and they wanted like $35.00 ea plus shipping. I needed a cabnet to store my Q stuff maybe now I have one.lol the model is Perfect Flame, and I believe its a Loews Brand. Any ideas out there?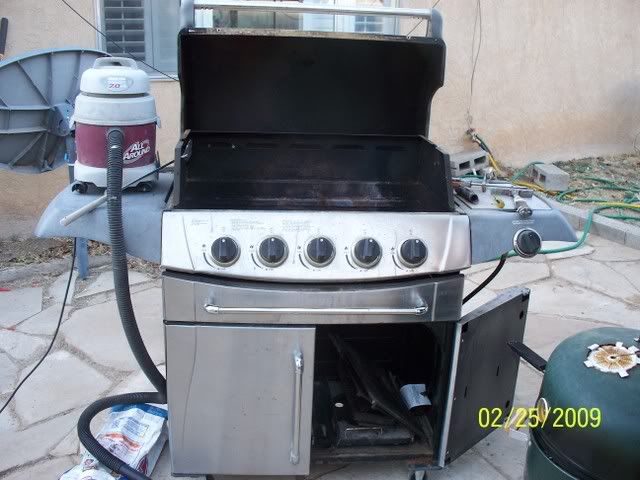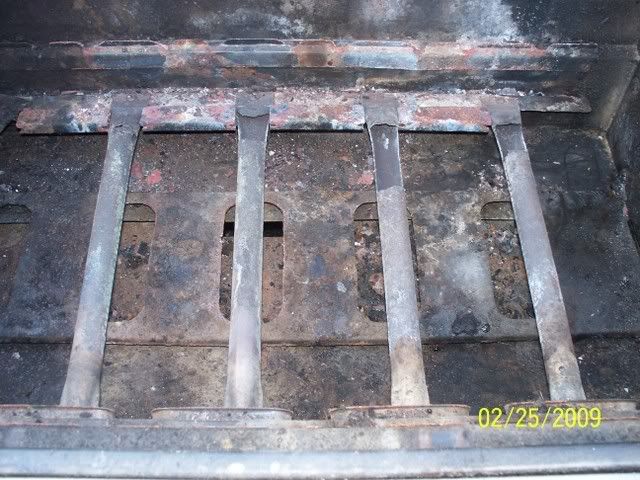 .