Runnin a little meat though the smoker today. It's a multi species smoke but because of the mass of the reveered Mega Butts I believe the scales tip to Pork.
First on the racks were a couple shoulders weighing out at 16 and 17 lbs respectively.
Then my booty pastrami was packed in pepper and on it went.
Followed by my brisket pastrami packed again with the same pepper mixture.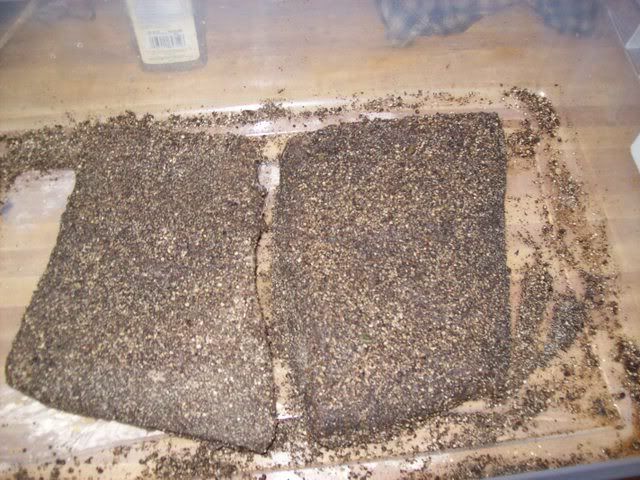 I've been saving this pepper melange just for this occaision. I ground it up in the grinder to a med course grain and packed the pastramis liberally.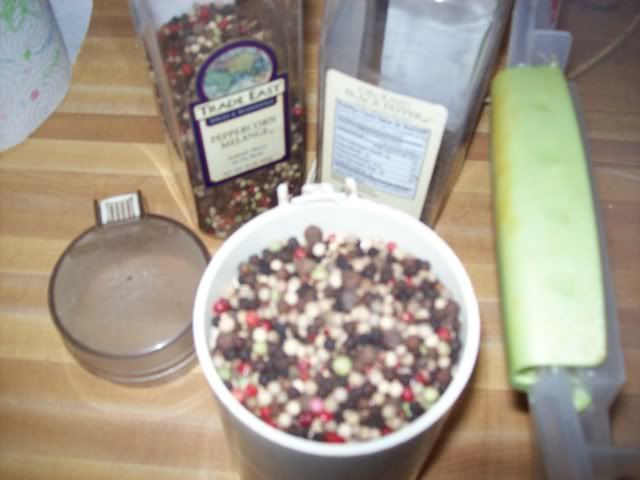 Moving along to the ribeye, here she is in all her naked beauty.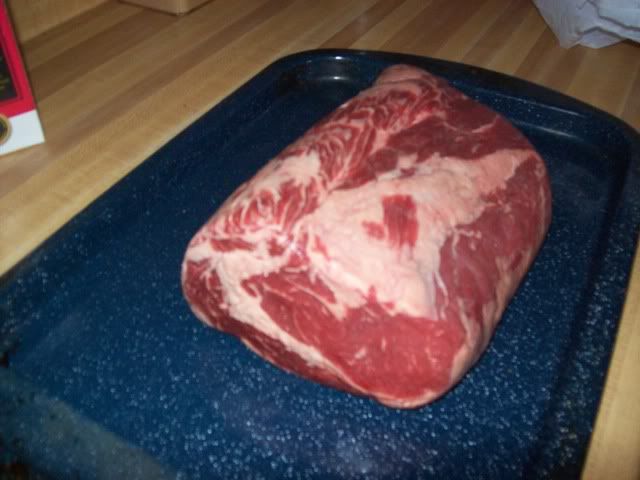 I massaged her with some evoo and rubbed her down with a salt/pepper mix and again with the balsamic glaze. Great stuff that balsamic glaze!
Taking the boneless hams from theyre cure. I sprinkled on a combination of glucose and gelatin, rolled them up and tied them up nicely, slipped em into the netting and off these two went to the smoker as well.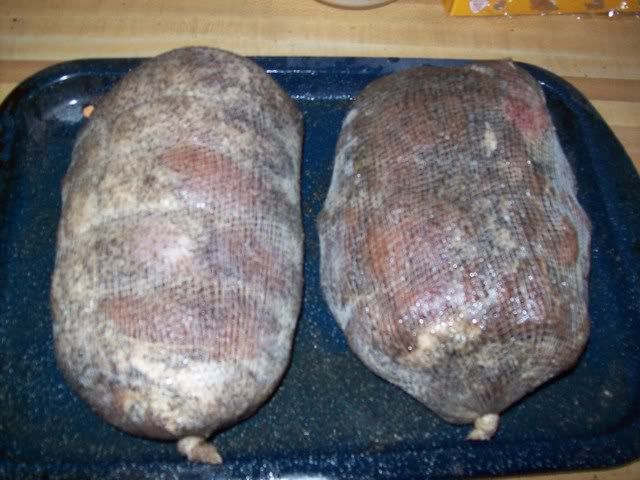 After a little shuffling it looks like everything fit afterall. Nothin the do but feed the smoker now and wait for the temps.