Good evening y'all!I got a rib roast from Costco. 6 lbs. for 15 bucks.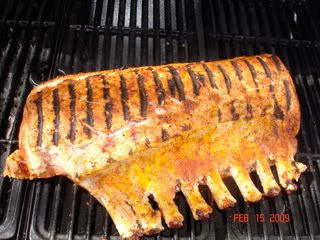 Seared it on my grill both sides.
Put it on the smoker for 4 hours. Smoked it on the ECB with some mesquite lump and alder chips.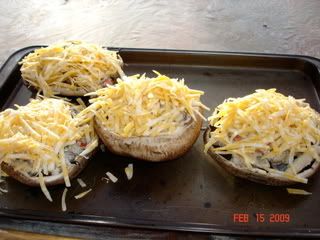 Loaded up some portobellas with some penne pasta in a garlic sauce, topped with cheddar.
I pulled it off the smoker and foiled at 155* internal and let rest 1 hour.
Smoked some taters also. Taters smoked for 2 hours and the portobellas smoked for 30 min. Both over alder.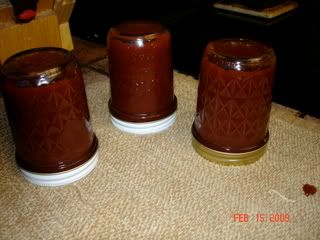 In the mean time I whooped up some 'o dat cherry chipotle bbq sauce....Yeah bud! I doubled the chipotle. I like em hot.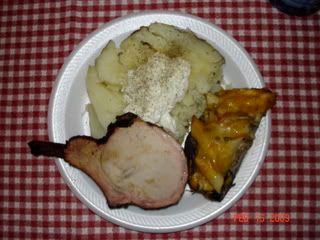 On the plate ready to eat. We busted out the good china for this one....lol
Thanks for checkin' my qview!