This is a continuation of the link below if you missed it.
http://smokingmeatforums.com/forums/...ad.php?t=23807
At 123'.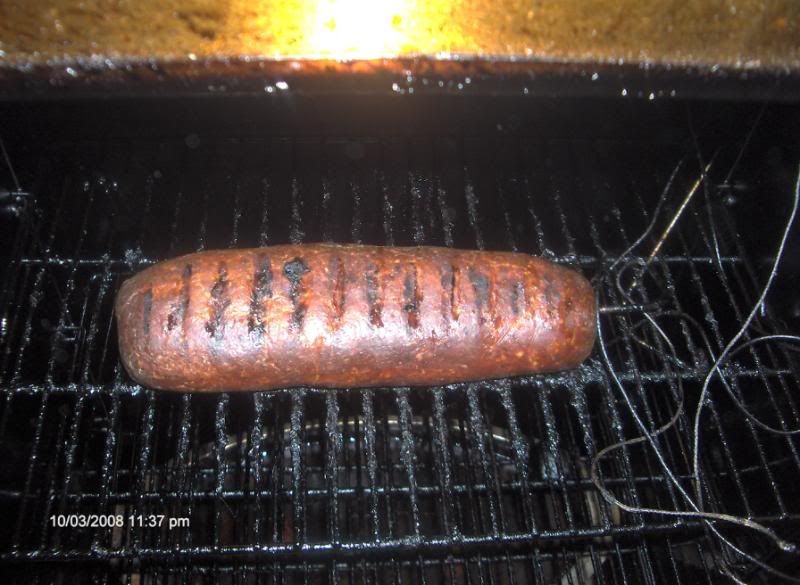 Stuck at 128'. Bumped the smoker to 230'.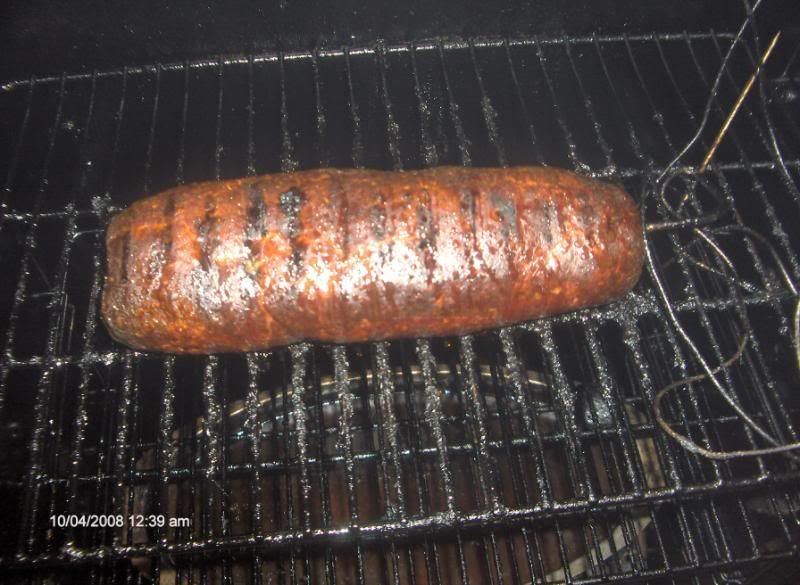 155' and into the cold water bath.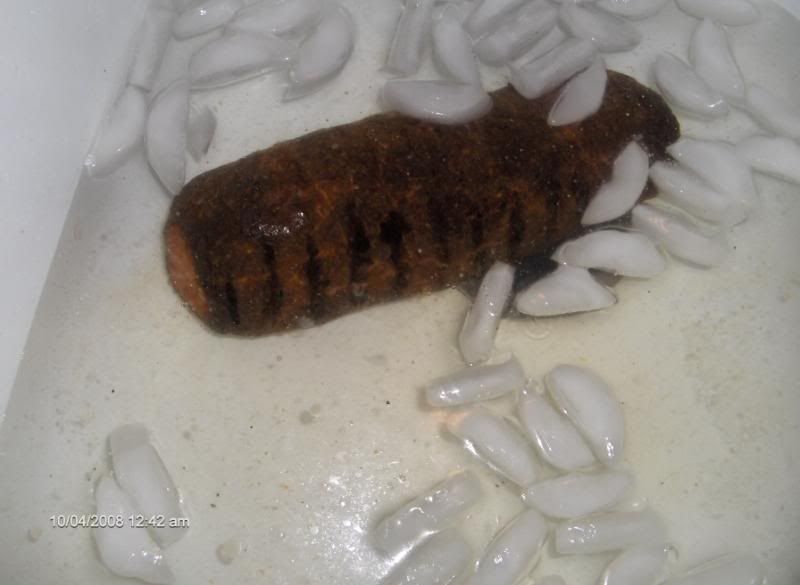 Had to add ice, we don't get cold water.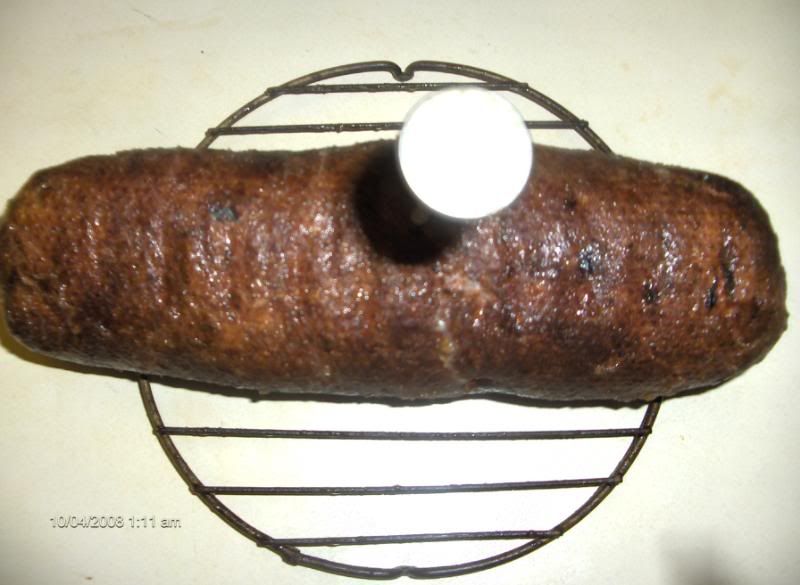 110' and ready to eat.
First slices, mmm.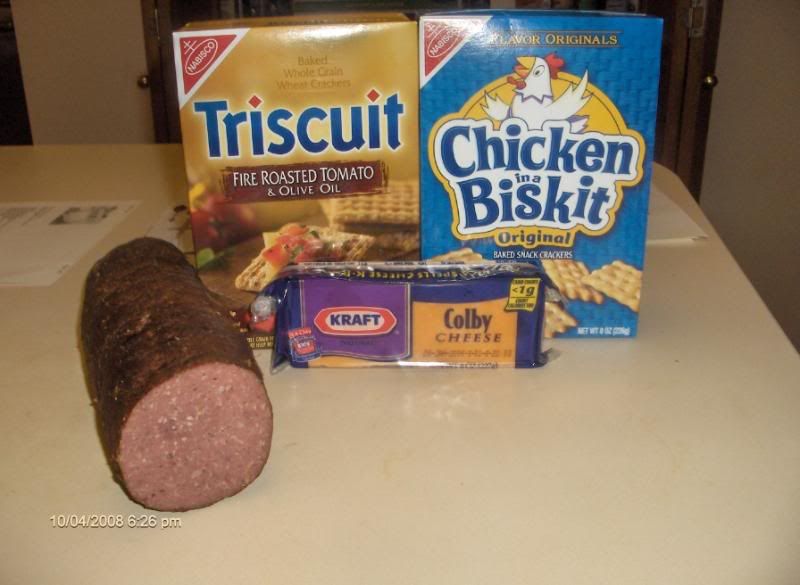 Gotta have some cheese and crackers.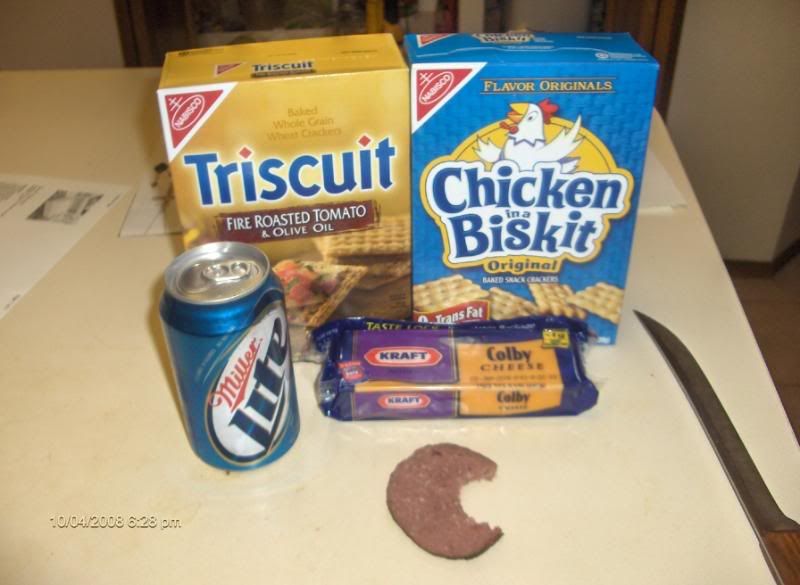 Oh, and don't forget the beer.
All in all this is pretty good. I would add more garlic next time and maybe a little more salt. This was a lean blend I think 93 / 7 next time I would go 85 /15.
I will do this again, and see if I can get some Mustard seeds.
Click here for the slide show.
Thanks for watching everyone, this is fun hope you enjoy the show!!!!
Ron