http://smokingmeatforums.com/forums/...ad.php?t=23570
I am doing this as a payback for the above thread for him being honest. I called him today and asked if tommorow was ok, and he said I can't wait, thanks so much.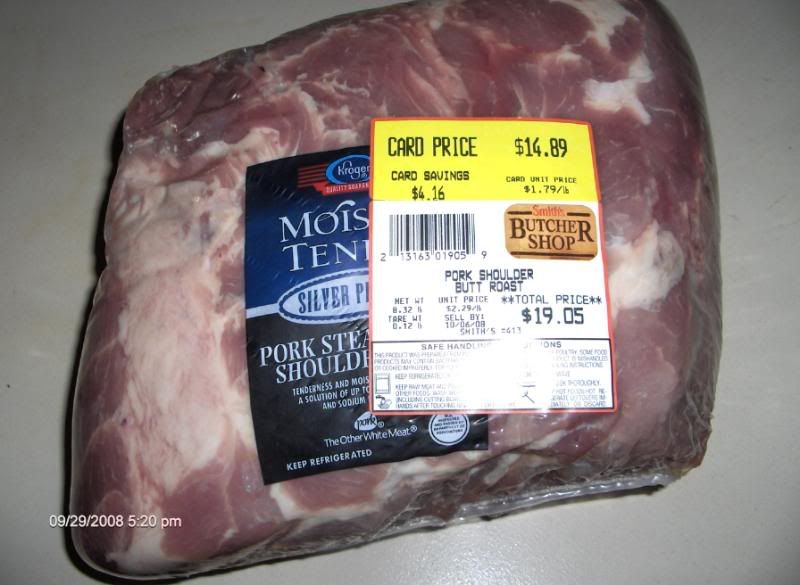 8.32 pounds.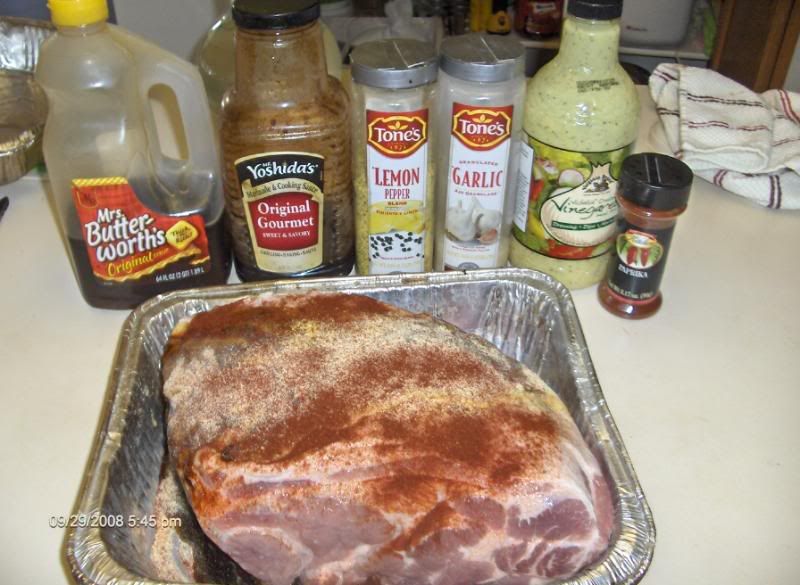 I just layered the above ingredients over the top starting with wet first and had Carol rub them in.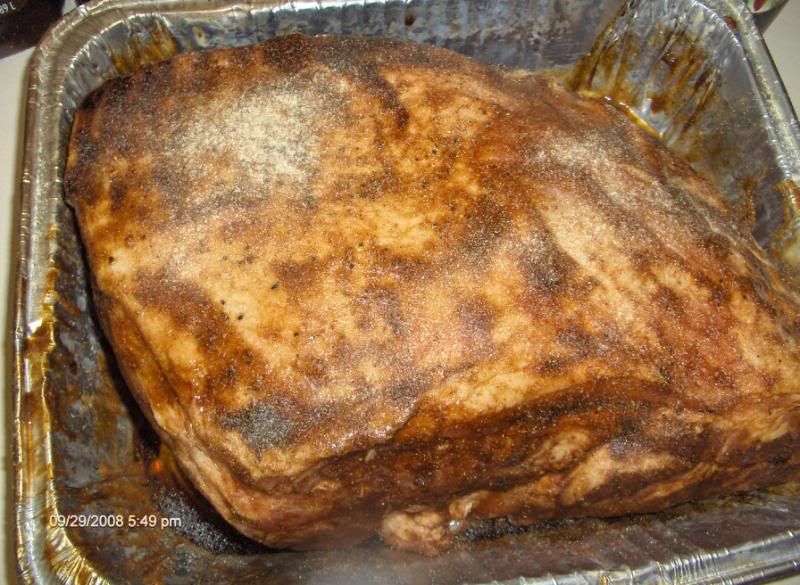 Flipped over a few times.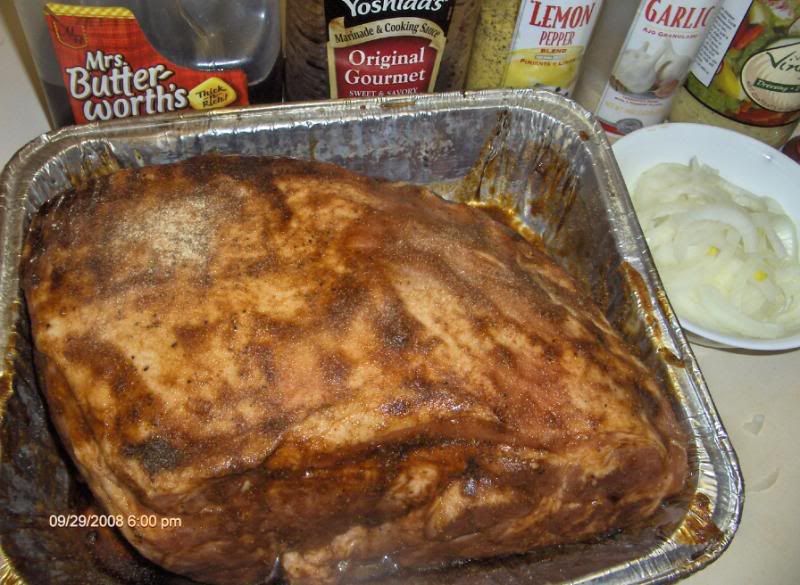 All done, ready for the sear.
On the Weber for the burn.
Flipped.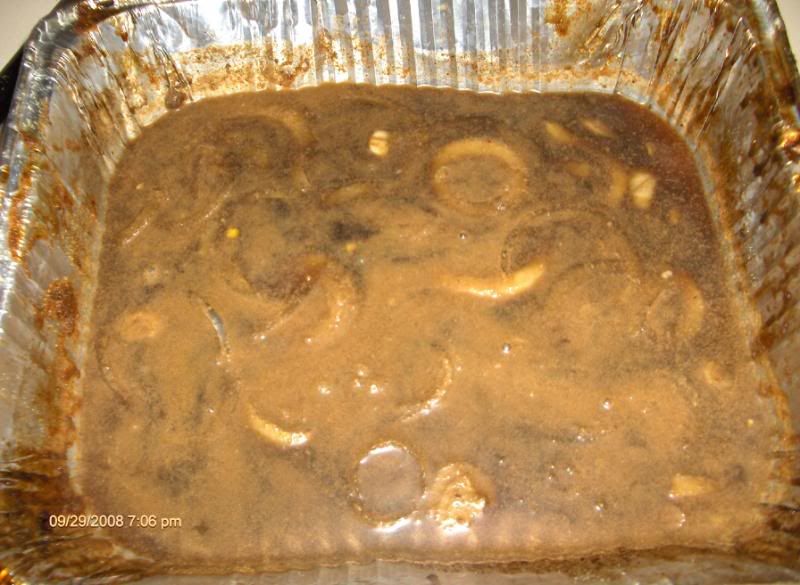 This will be under the beans for the smoke flavor and to soften the onions. Any remaining rub and 2 cups of beef broth, and 1/2 vadalia onion sliced thin.
Smoke at 230' till 160' - 170' and put into the above pan foiled at 190' for the night. I am using mesquite and hickory.
I am serving 12 people and have 24 buns and a # 10 can of beans.
Thanks for watching the QVIEW.
Ron