Well I cleaned a nice mess of red Japs along with some Serranos and put them in my dehydrater at about noon Sat.. I put it all on a wooden chair in our less than two year old ATTACHED garage ( which we will be making the final payment next week). My mother in law was spending the night and my wife and her were just watching tv. It was getting about 12:30 am and I fell asleep on the couch. Around 2:am my wife: frantically wakes me up saying there is a fire in the garage, so I get up and go look but can't see anything ( there was that much smoke). I tried to open the big door but the curcuit was burned out so tried to find the cord to manually open it and had to go outside to get some air. I came back into the house to get the fire extinguisher and got the big door open just to faintly see a small fire on the concrete, and extinguised that. When I let it air out a bit and turned on the light ( holy crap ) everything was covered in soot. My wifes car ( 1 month old )was only 4 feet from this near disaster, it is a white car that looked black.. And when I got back in the house my face looked like I just did a 12 hour shift at coal mine. What a mess, since it is a holiday weekend I wanted to get this done so decided to start cleaning it up myself. This soot is in every nook a cranny possible, plus there was a boom box sitting under the wooden chair that compleatly melted. Here is some pics and watch those electric dehydraters.
This is the soot on the floor, it was much thicker on the ceiling.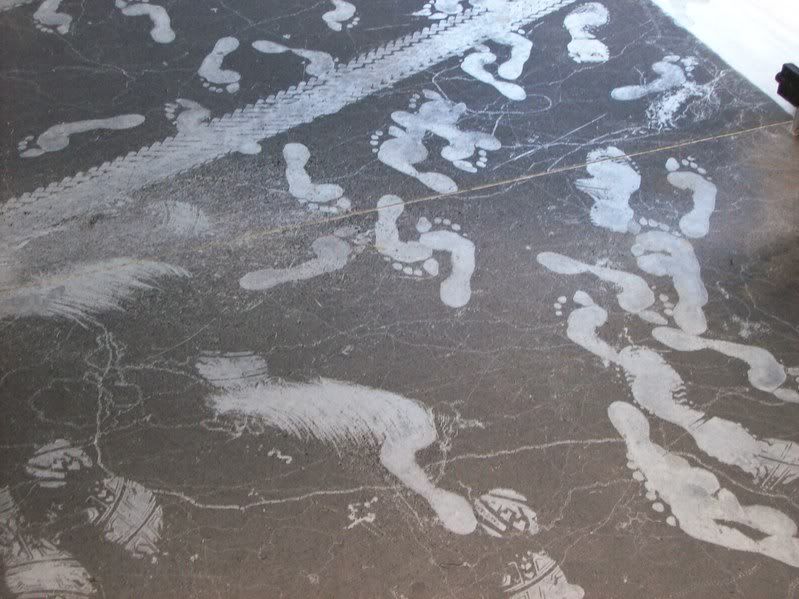 They say things happen for a reason. I guess this was telling me to notice I had cob webs up in the corners LOL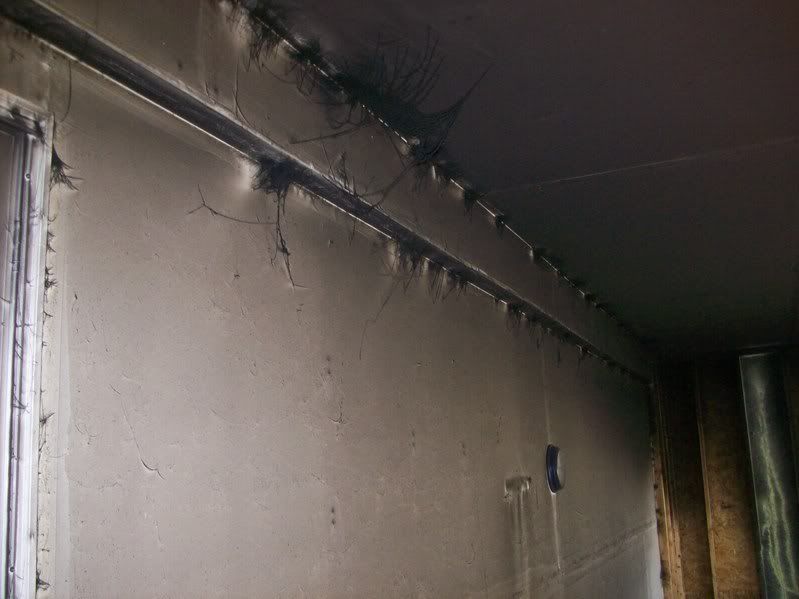 My Peppers look good and done.
And the rest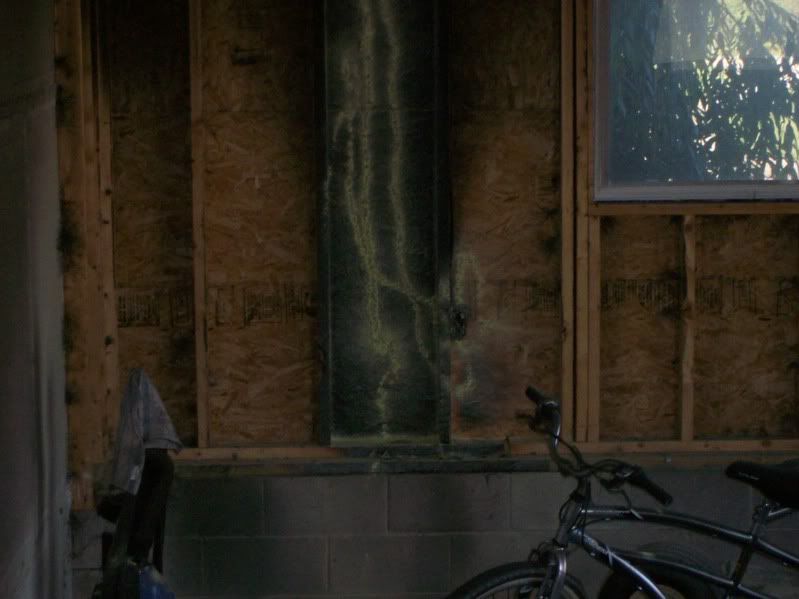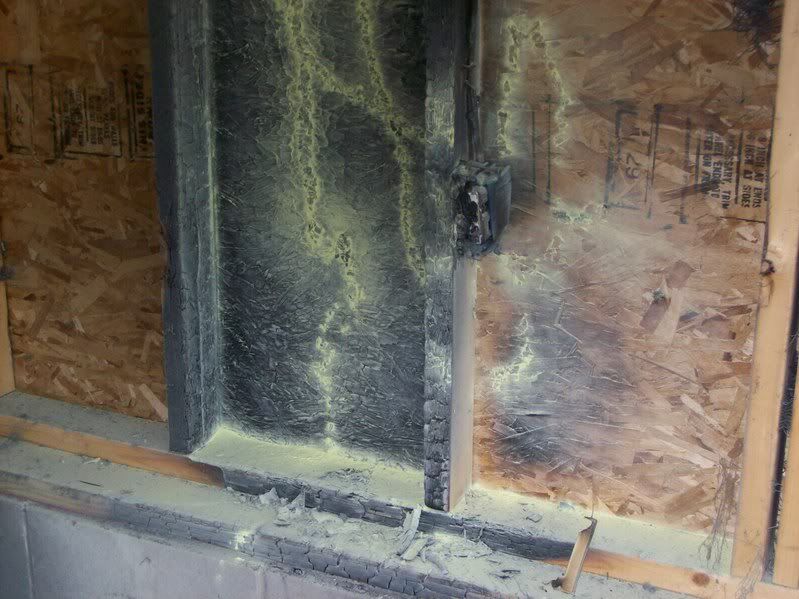 It could of been alot worse, but am just thankfull it didn't spread to the house. And I wasn't planning on smoking anything this weekend LOLOLOLOL