Well, I moved to the west coast of Florida 8 years ago after researching land fall areas for our Hurricanes. The Cedar Key area has some of the lowest landfalls for Hurricane history. But at this point, this is what I am looking at.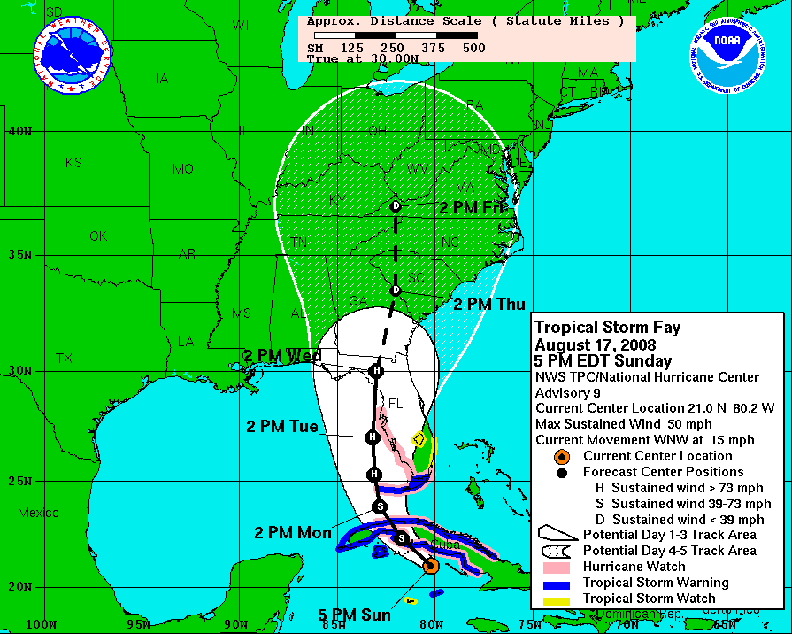 It is coming right into the island that I fish out of.
But, I have watched it move from landfall in Alabama to Naples in South Florida, then back to Cedar Key so.......It will probably change again. Atleast I hope so.
Since I will probably be busy for awhile or may lose power, here is my Chuck Underblade Roast and some ABT's
Marinaded in Mojo, then a good douse with Jeff's rub.
Some ABT's too. Trying to be more healthy. So some lite Cream Cheese, lite Sharp Cheddar, one half of a little smokey and half of a slice of bacon. Gave them a good dusting with "Slap Your Mama" Spices.
Around 4 1/2 hours I wrapped the roast. Probably around 158º internal. This one was taking its time.
ABT's were done on the Gas Grill. We did these for appetizers and glad we did. We were getting hungry waiting on Chuckie.
With Chuck getting close, Cher started some Okra.
Chuck finally made a showing at 205º. 80% of it pulled pretty easy.
Had some nice color, bark and was sure tasty.
Dinners on. Can't forget the Yellow Corn.
LOL, Cholesterol report came in the other day. 199......whoo hoo!!!
looks like I can keep bar-b-quing.......as long as my smoker doesn't blow away.
Keep me in your prayers everybody.