the pictures are horrible, and don't do it justice.
The fatty is a 1 pounder of cheap mild sausage, wrapped around diced chorizo, a bit of medium salsa, some diced jalepenos, some diced onion, black beans, mexicali corn, and four cheese shred fiesta mix.
smoked over mesquite and pecan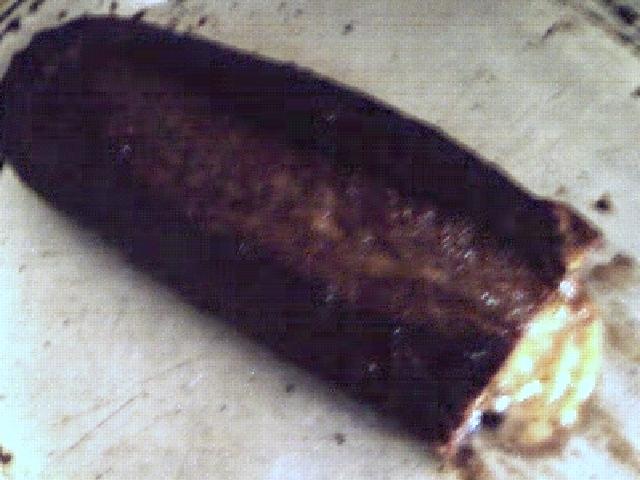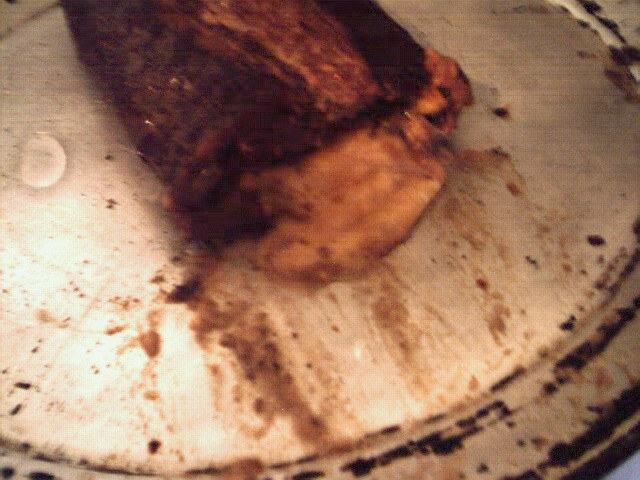 I may have to edit this a couple times to get them to display right, and sorry about the mess on the platter, I had a friend invade and steal a piece before I even found the camera (which apparently needs to be tuned, as the pics aren't that great) The dark smears are from the black beans, which cooked down into a thick paste. The innards are gooey from the cheese and beans cooking down, but spicy and tasty.
Had a little splitting, which means I need to work on my rolling some, but all in all, it eats a lot better than it looks, and I'm pleased.