well after a weekend off without a smoke and with the recent aqquisition of a huge rib roast the smoke is on!!! i divided the roast into sections, the two ends which weigh aprx 8 lbs each, and from the center cut i saved 4 ribeye steaks 2" thick. the steaks and one roast went to the freezer. i marinated the roast for 2 days in SuperVmans marinade. any who havent given it a try its great!!! thks V...after the marinade i made a basic brown sugar/salt/paprika/pepper/red pepper/smittees/gran onion and garlic rub.
is in smoker now running at around 225, plan is to take to 130-135, foil and wrap and throw in cooler. hoping for med rare center with the ends more to medium doneness. this is my first rib roast, never made one indoors either so hoping for the best!!!!
8lb. rib roast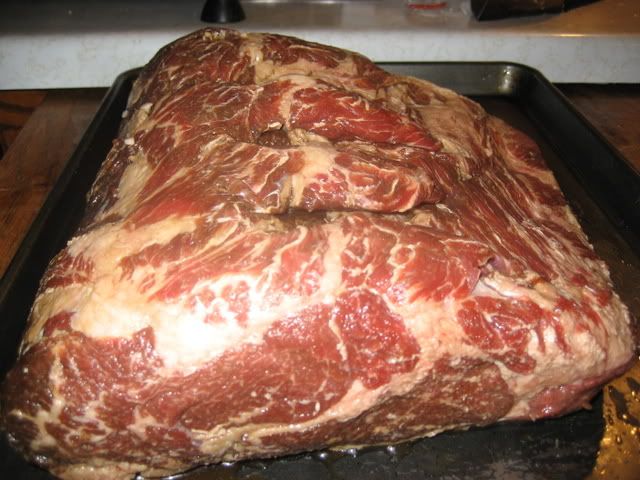 after 2 day marinade bath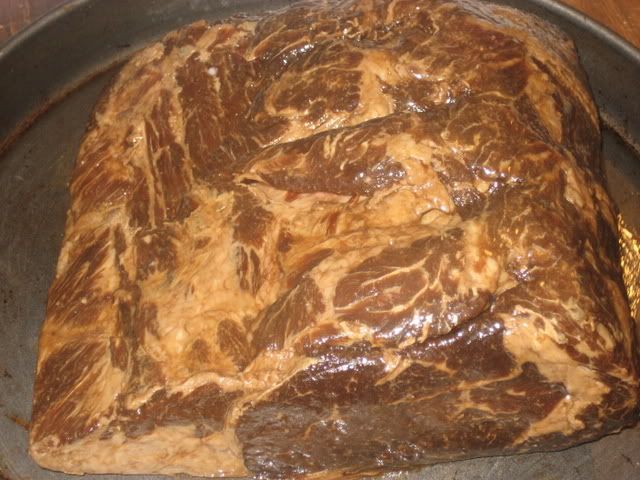 rub applied
in tha smoker
more to come, also have some ribs goin different post. thks for ckin my qview!!!!!