This is my first attempt at some spares on my new Chrgriller...Im still learning with it...but at this time...everything seems to be going as planned. Sorry didnt get any q-view of ribs before they went on...but this is at 3 hr mark...as I am foiling...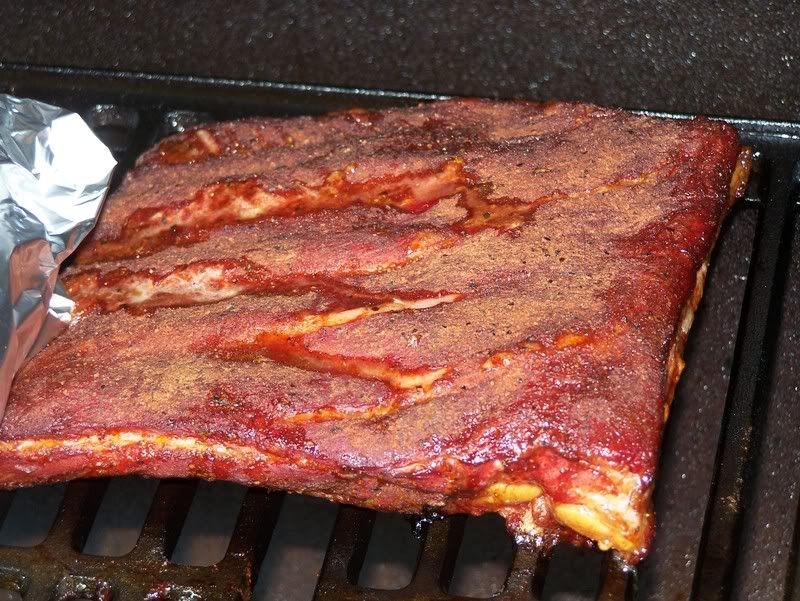 Is this Thin and blue enough??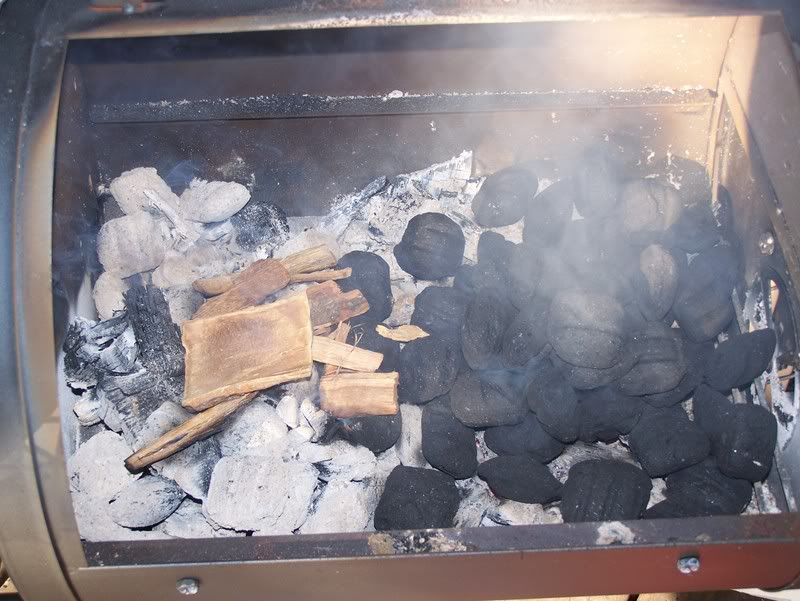 Does this look like what im suppose to be doing as far as the " minion" Method?