OK had to plug in the ole MES today, weather is great and also wanted to try pig candy, thanks for the earlier advice.
Brined a rack of ribs and some chix breast overnight, then applied some of Jeffs rub. Planned on the 3-2-1 method.
Brine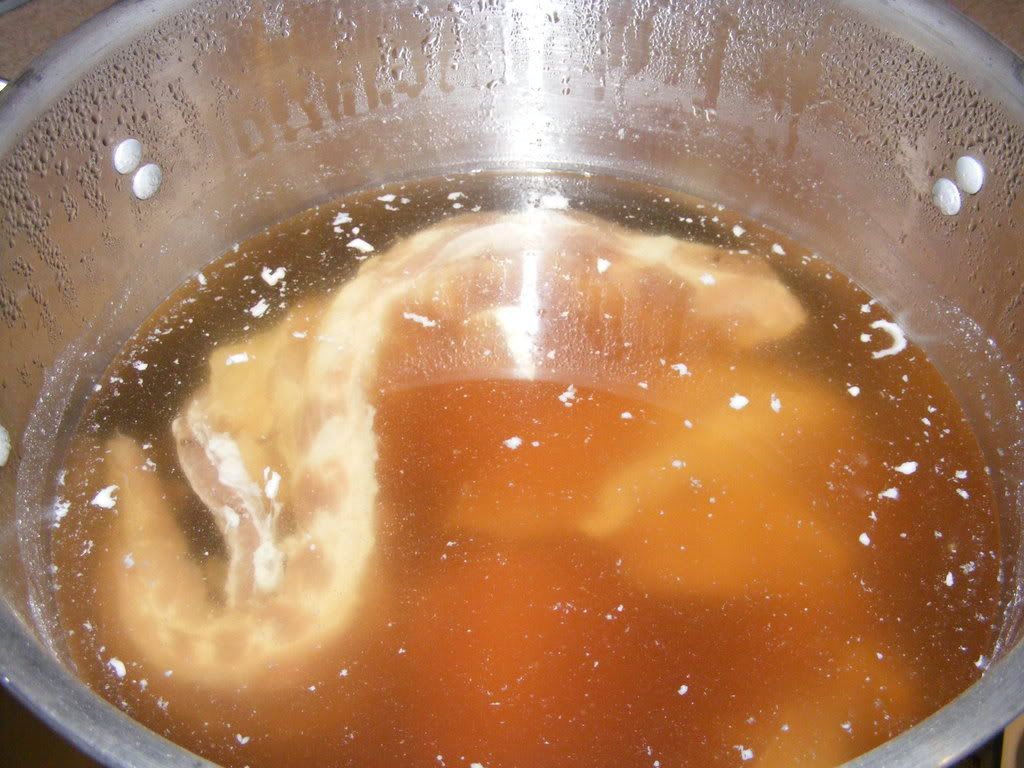 Jeffs rub
Pig Candy
Half way done, into the foil with a spritz of apple juice and red wine.
Will post finished pic's later.
Also thought I would share a smoked portobello mushroom ravioli I made about a month ago!