Hey all,
Just got my Bar B Chef offset smoker in today, and put her together. When I was looking for a new smoker, I couldn't really find that many reviews or pics of the Bar B Chef, so I thought I would add these for anyone interested in puchasing one. Maybe you'll see something you do, or don't like. This is not a review, as I have not smoked on it yet, just pics for your viewing pleasure. I will be seasoning it tomorrow.
The instructions said you need a hammer (?), pliers, phillps head, and a crescent wrench. I never used the hammer, but oh well. Anyway, here's what came in the boxes.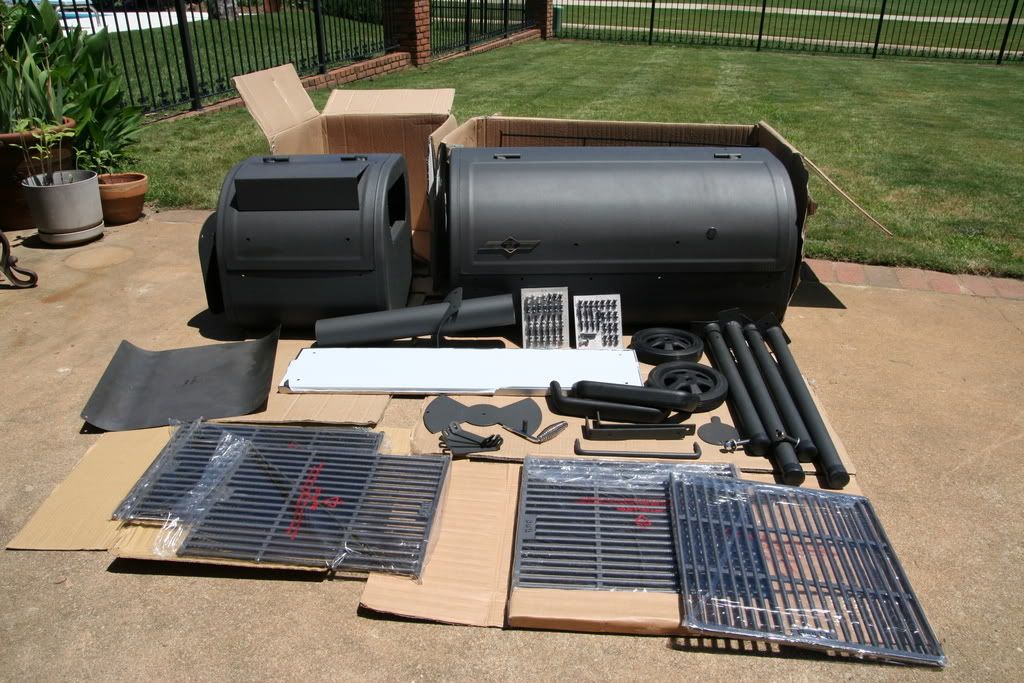 I installed it by myself. It would have been easier with 2 people, but not impossible with one. Here's the finished product
Smoke stack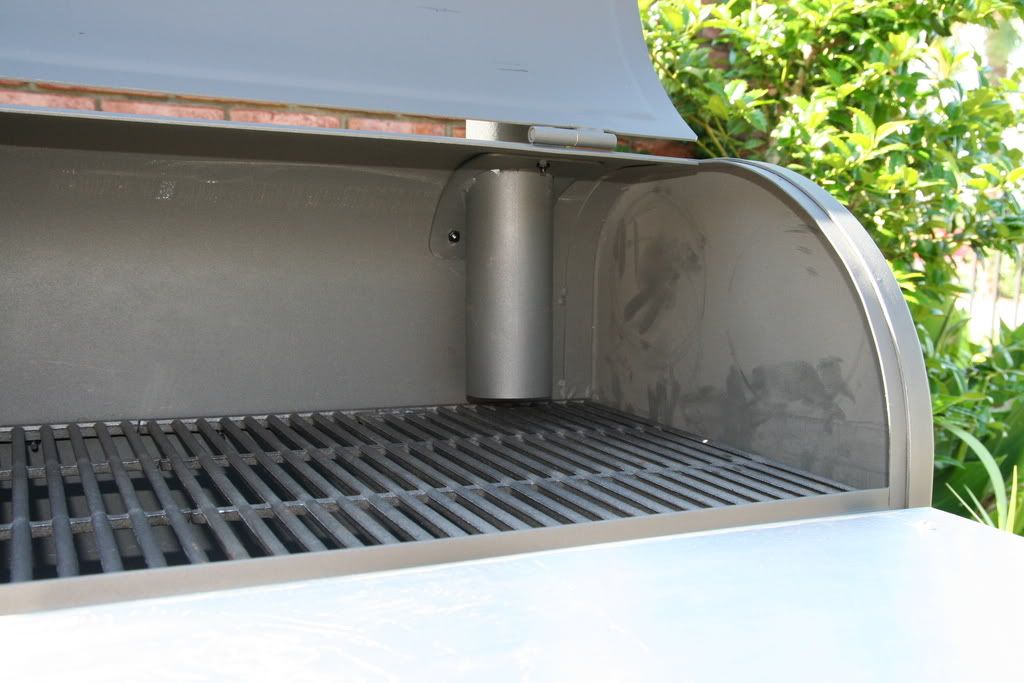 Fire box
Cover
Can't wait to see how she smokes. One thing... They were out of stock on the thermometer, so if anyone knows where I could get a thermometer to fit the hole on the front, I'd appreciate it. I've got some digi's I'm going to use in the meantime, I'd just like somehing better looking than the plug...lol. Hope you enjoy the pics.