My first attempt at heating a ham on the smoker. I stole this recipe from another board so I can't claim it as mine but it sho does look good!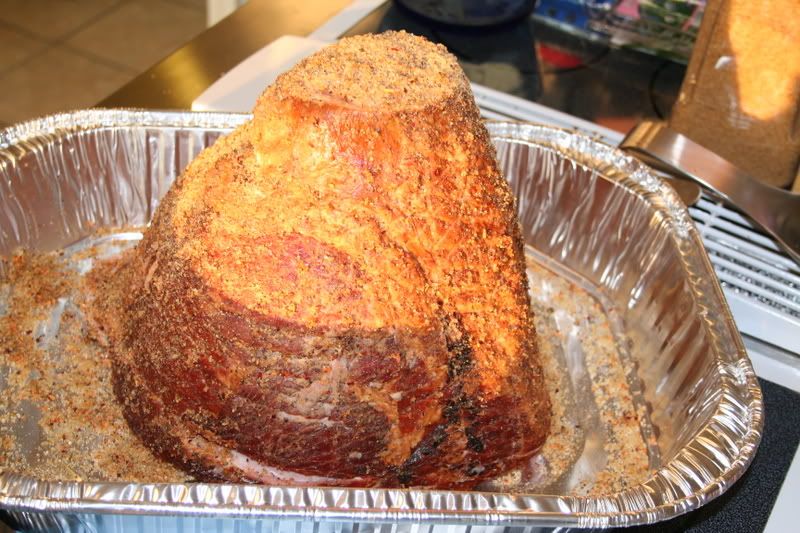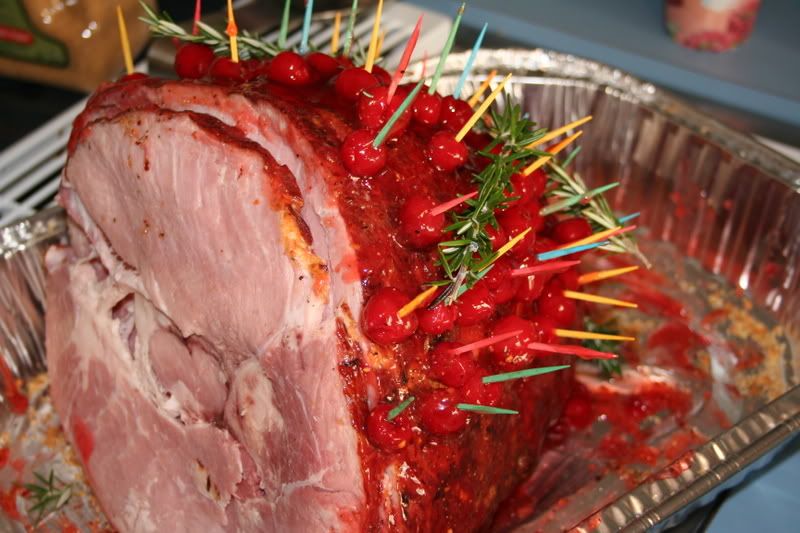 No matter how I laid the ham the cherries wouldn't stay on so out came the tooth picks.
Will update with finished product later in the day.