Ok, I had to smoke something after seeing all the good q-views.
Did something quick as rain was in the forecast.
Chicken brined, injected and rubbed.
Tbs..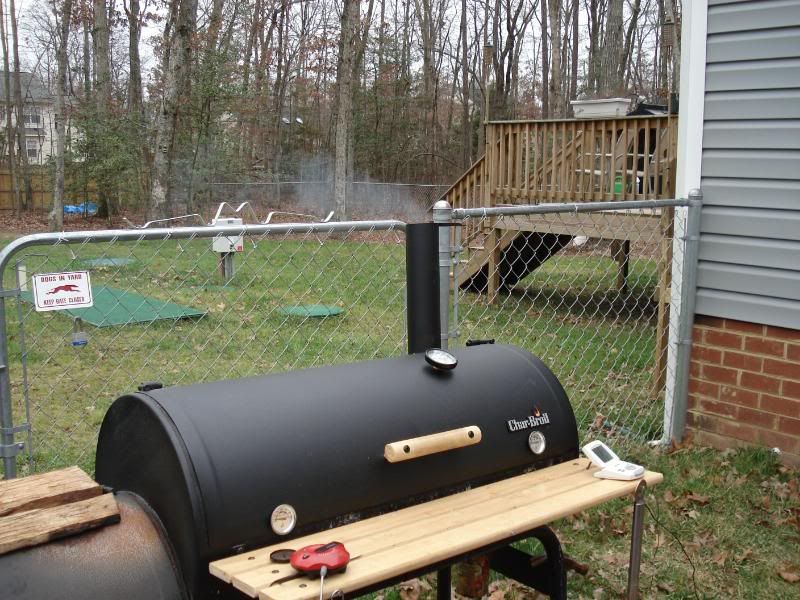 Its Done 3 hours later at 325*..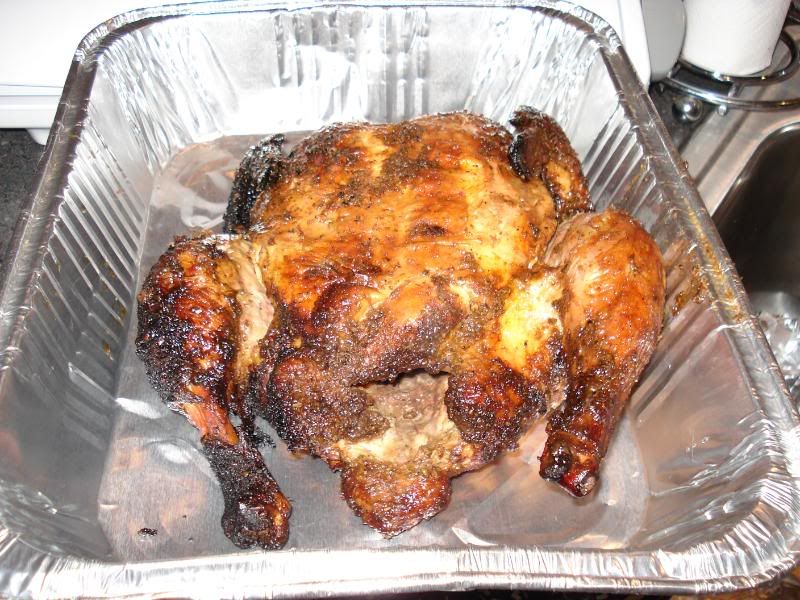 Mealoaf...
Done.
Fatty with green peppers, onions, pepper jack cheese, colby, and M jack cheese.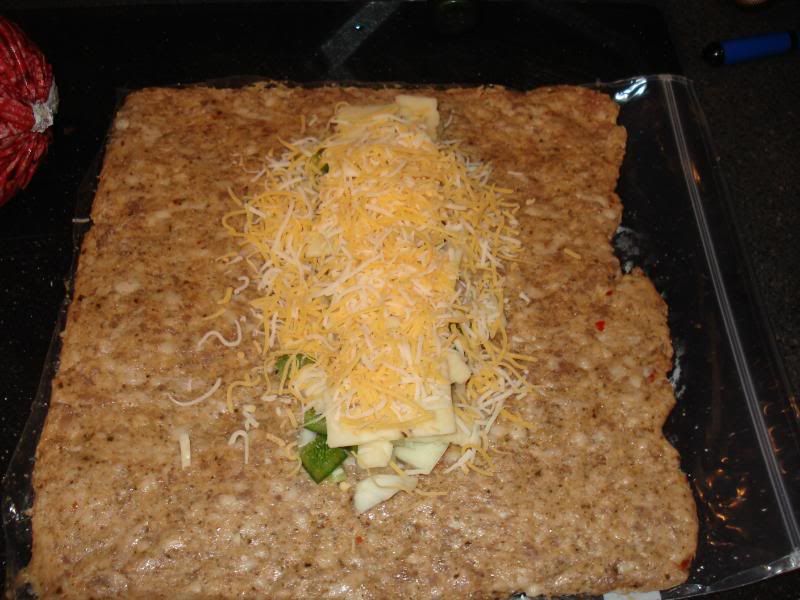 Its done...
Dinner served. Sides were Saffron yellow rice with Chakalaka on top and Blackeyed peas with field beans...YUM