Decided to "rack up' some baby backs, and roll up a few fatties. Here is the beginning of the morning. Ribs were rubbed up fri night at 7 pm.
Here they are after 2 hrs.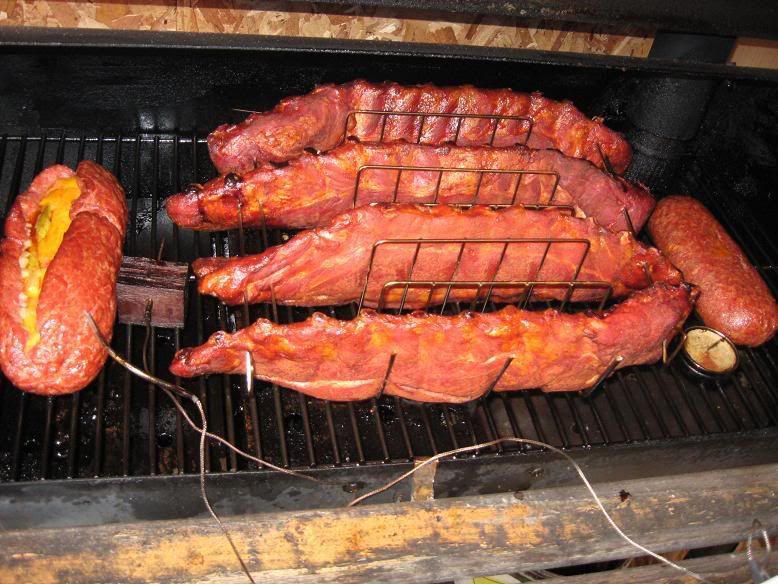 My fatty split open AGAIN! Man I have a real tuff time with that. The smaller one is still in tact!
Here are the ribs just before the foil. I like them already!
I'll try to get a pic of the fatties after I cut em, and the ribs after the whole smoke!