Waking to 26 degrees, I was a bit hesitant about the smoke, but decided to not change my plans, I would have taken all day to form a new plan. The night before I rubbed up a 10 lb Chuck roast here is that pic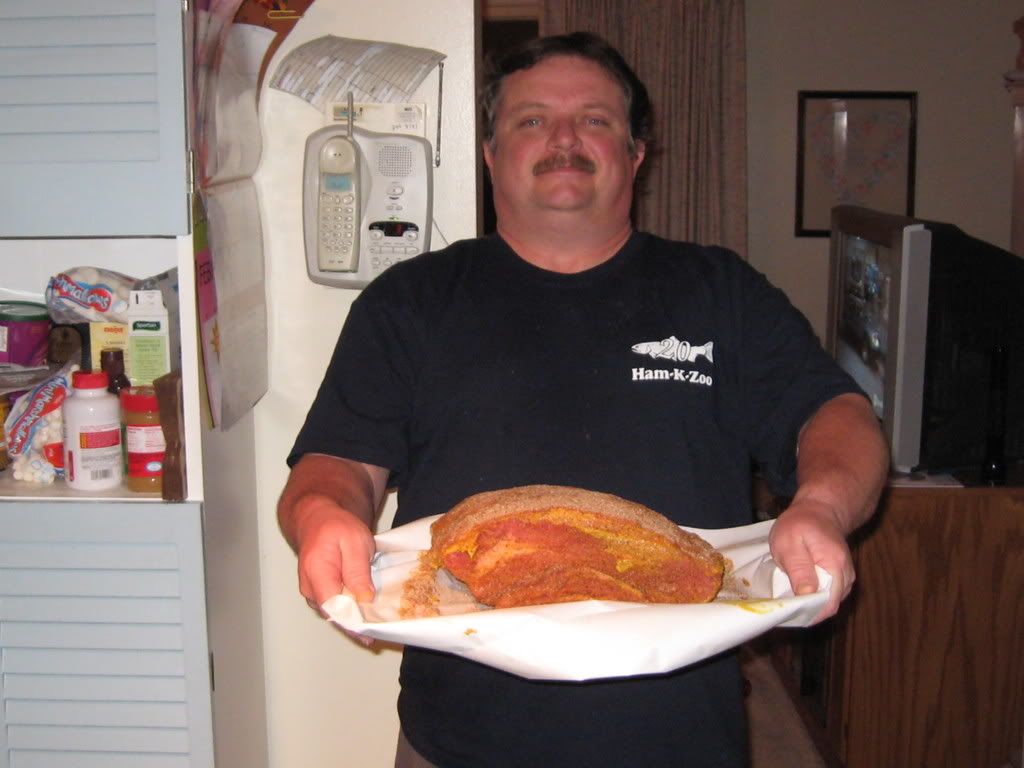 I then started my turkey in the brine with some apple cider added.
Back to thurs morn, wind was howlin and the cold and SNOW was making it tough, Beef went on the smoker at 7 and the bird went on at 9.
Thankfully I had a Maverick ET-71 and I avoided too many trips out to the cold. After 1 pm I grabbed the bird and brought it in to rest while I was making the spuds, gravy, bisquits, and salads. Just tented it on the table after this photo.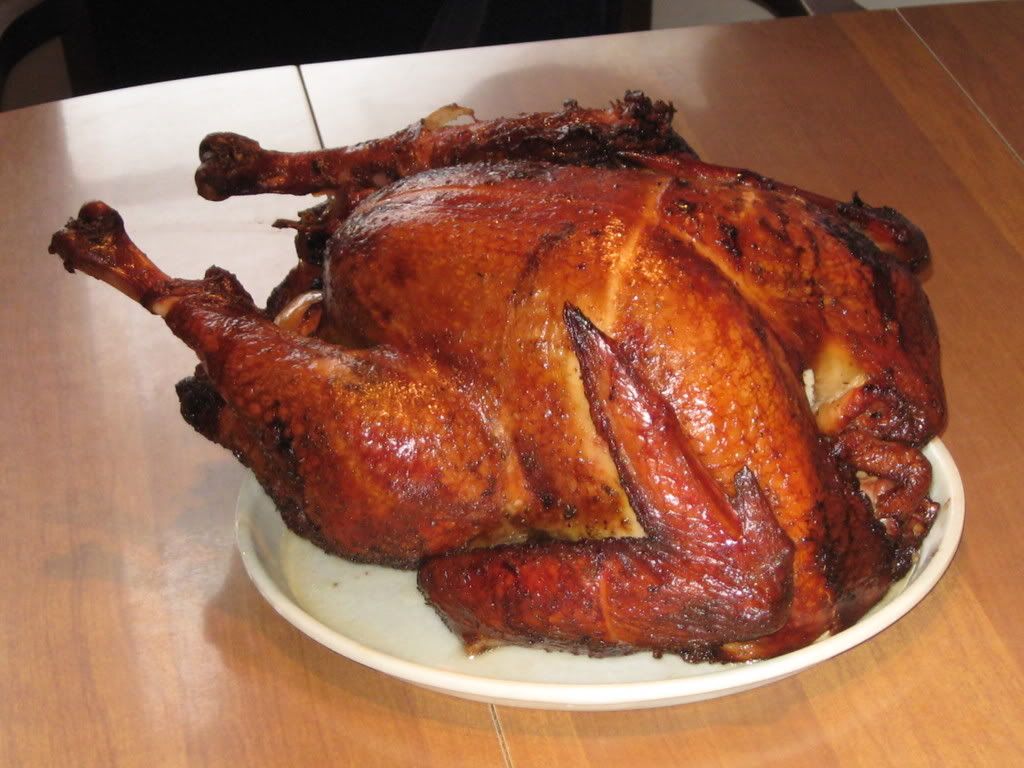 About 5 pm, I grabbed the roast off the pit. Good thing I used the gloves, It was trying to break in half. I rested it a bit in a cooler( 1 hr) and then took this pic.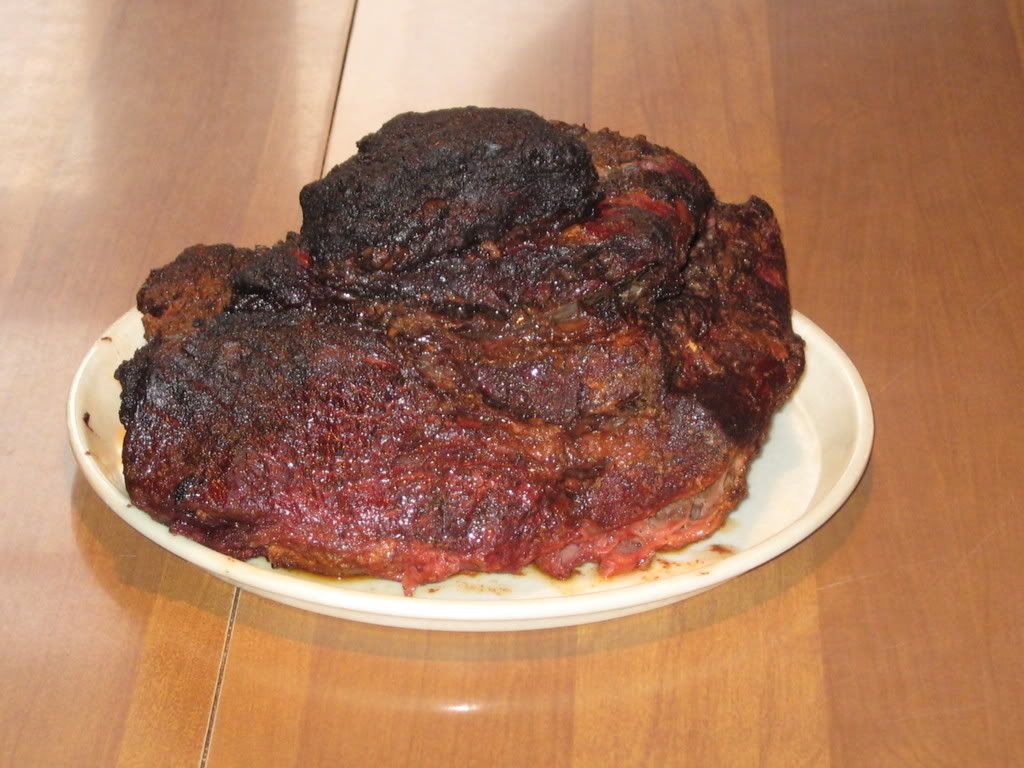 after I cut it in half(hard to do, it was trying to pull by itself) I thought one more pic was needed.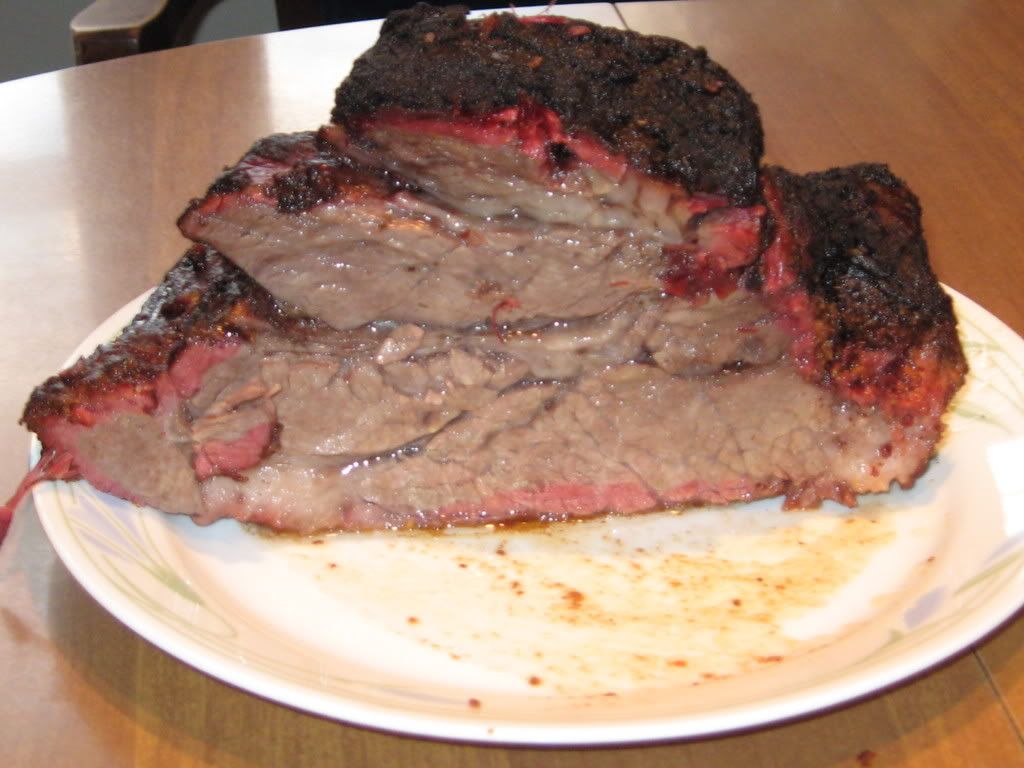 The bird cooked closest to the fire box at around 250-275( all I could get out of ole stinky with the conditions outside) after the bird came out I moved the beef closer to the fire and ran it aroun 210-215 for the rest of its cook. Foiled it at 161, and took it off at 201.
Turkey was good and smoky, skin was decent, but I used a store bought rub I should have made my own. the rub gave it a different taste(the skin) than I would have liked, but the family loved it. It was 12.75 lbs and is gone!
The beef had no inject, just a rub of black pepper, garlic powder, kosher salt, onion powder, paprika and old bay seasonong. I got it from this site.
Man I got a ton of juice out of this thing from just the foiling time.
I liked the bird, but I absolutely love this roast. It pulled as easy as a Butt, Too cool.
Yes, I know what I am thankful for, Its finding this site just a few weeks before holiday season. You folks are the BOMB!