Well, in preparation for my monthly poker game tomorrow, which I also provide the groceries, I made some ribs today. I neglected to take pics early on, but here they are coming off the smoker.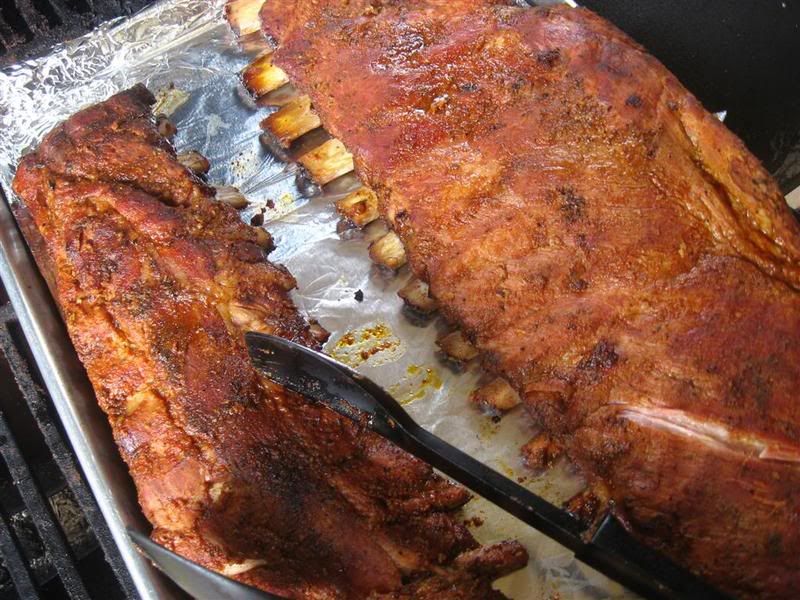 Baby backs and Spares (my first time to do spares......they came out very tender!)
They came out nicely...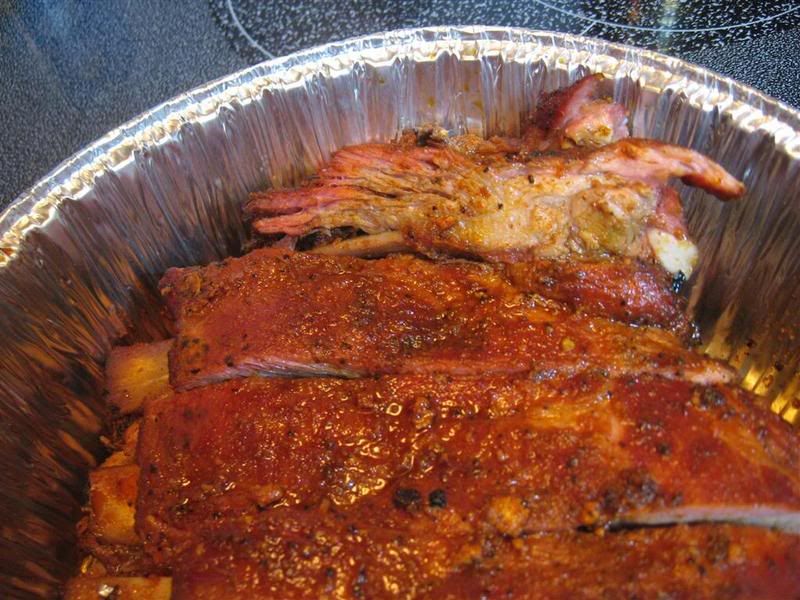 We oughta eat pretty fair tomorrow evening!
Props to Jeff for his rub. It's good!!