I did the all night brisket smoke last night. Here is the results.
I rubbed it with mustard (first time to ever try mustard) and caked the Fiesta brisket rub on there. Put it on the smoker last night at about 900pm. I opened the smoker for the first time at 300am to check on it. It made a beautiful bark, I was really happy with it. Then I took it out of the smoker and wrapped it in foil, stuck the probe in it, and put it in the oven preheated to 225.
The thermometer woke me up beeping at 630am, internal temp was 195.
I crawled outa bed and wrapped it in some towels and stuck it in the cooler until 1200pm lunch time. It was so tender that I couldn't even slice it. It was a little juicier than I like, juice was everywhere!! I didnt taste the mustard at all, and it helped make a nice bark.
Heres a pic of my setup, thats my barbecue partner guarding the smoker.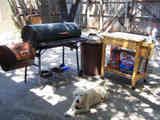 Mama snapped this pic as I was cutting into it. I like to cut it in half so I can see the seperation line better.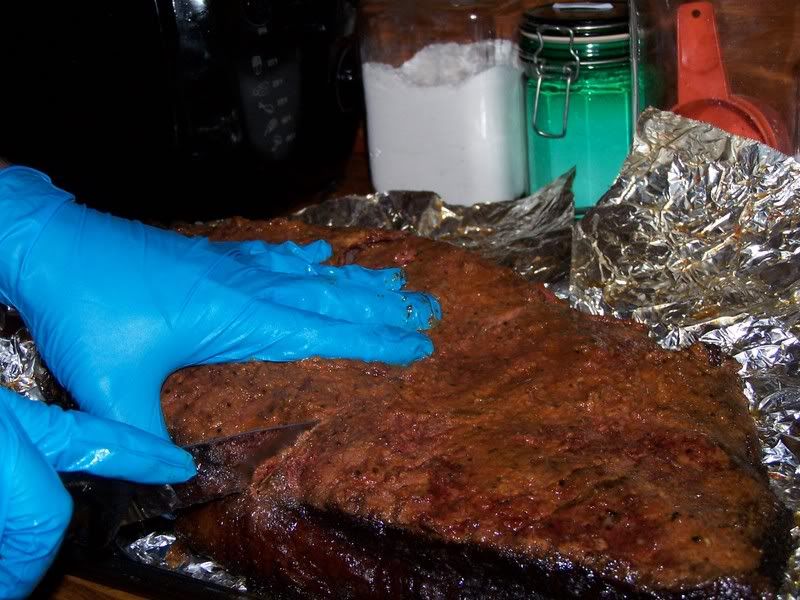 I'm seperating the point from the flat, and trimming excess fat in this one.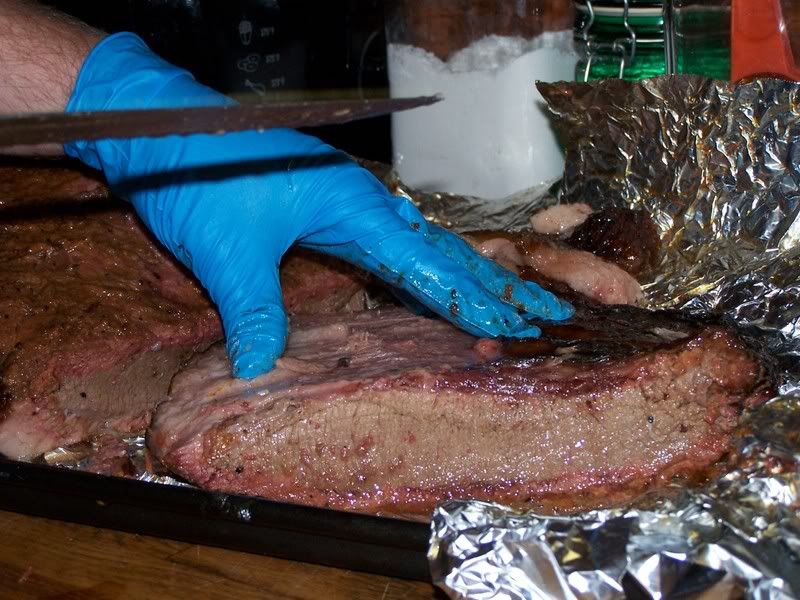 Heres a closeup shot of the flat right before I chopped it for sammys.
Actually I didnt even chop it, it just fell apart on its own.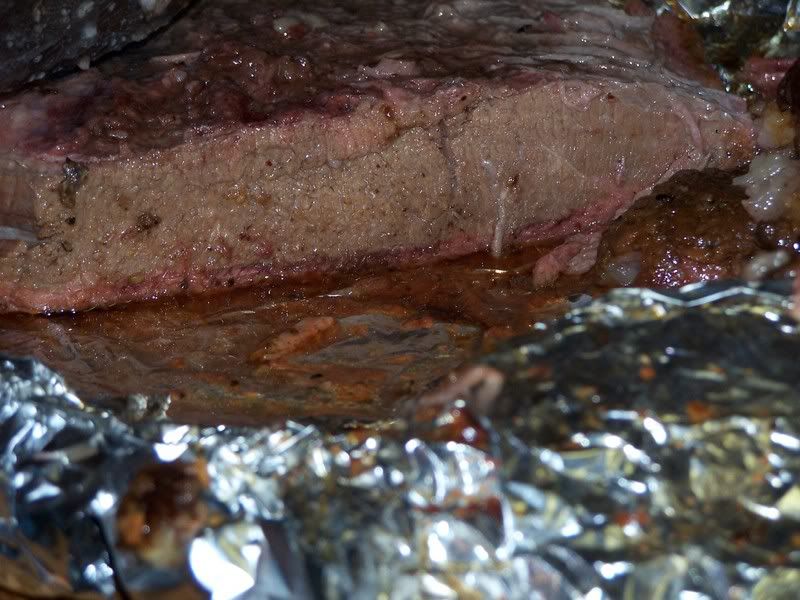 Now its time for a nap.