---
I usually don't smoke in the middle of the week, but ran out of smoked goodies. The brisket was rubbed with Jeff's rub, the chuckies I used Two Irish Fools Essence of So. Cal rub (Thanks Ryan and Kelly!).
Chuck roasts rubbed.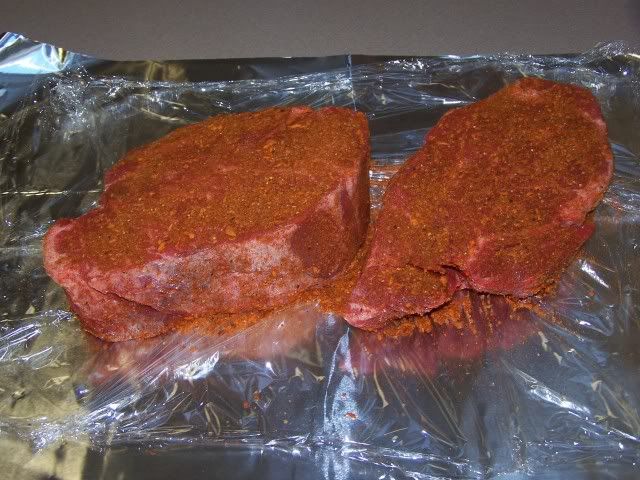 Brisket rubbed.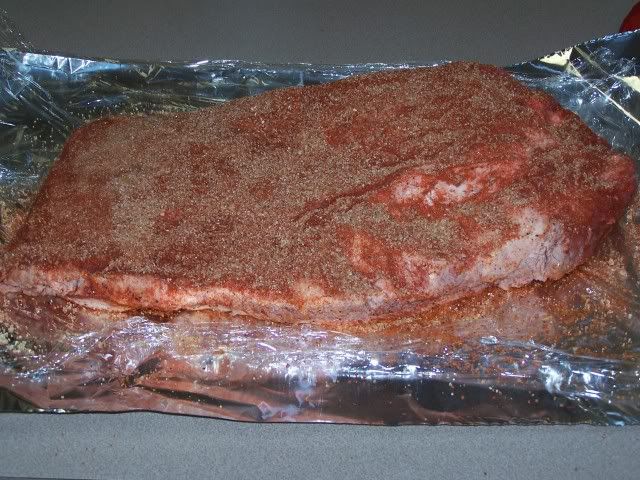 After six hours in the Vault.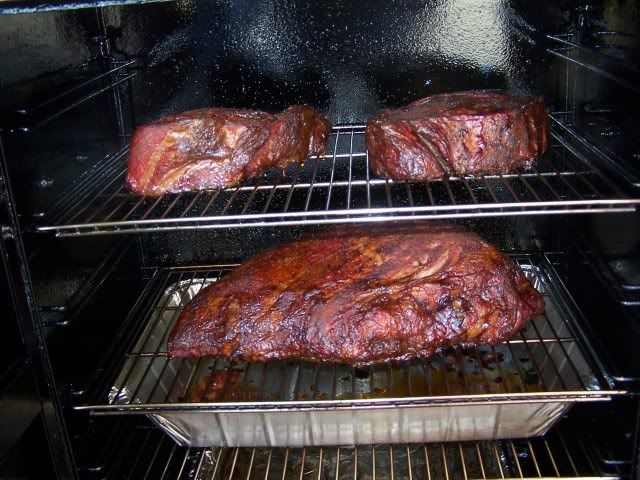 Sliced chuck.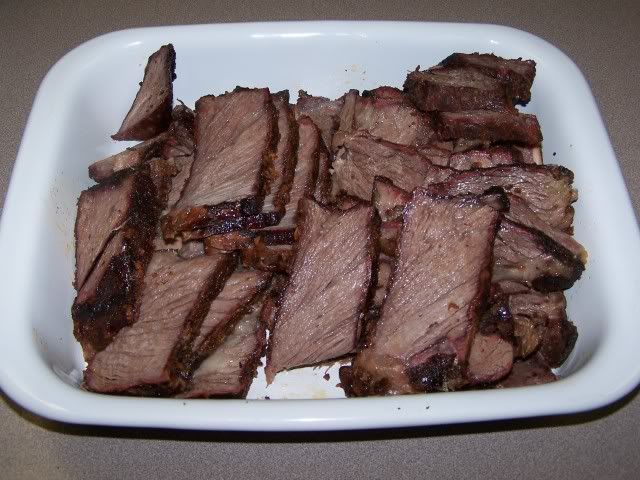 Sliced brisket flat.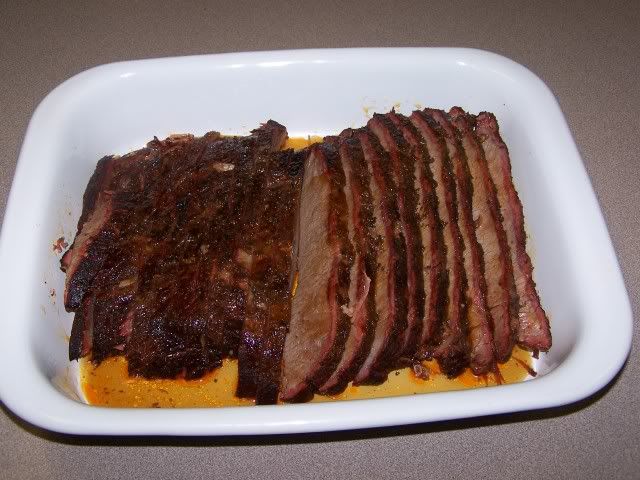 Thanks for looking.