I've been too busy to smoke, grill or even cook anything lately....so I have been hungry for a real meal....
I slit the 2" chops before curing with a mixture of turbinado sugar and tenderquick. Gave them a quick 2 hour cure, then rinsed well..
Made a stuffing with jalapeno, corn, onion cornbread... using melted butter and chicken broth to bind...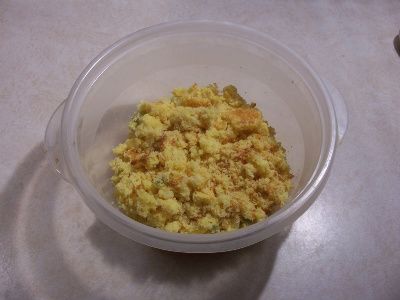 Stuffed the cured/rinsed chops..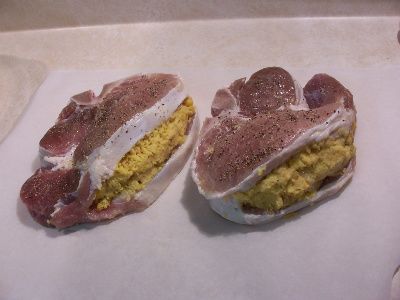 I smoked the chops with apple at 275F for the first 20 minutes then at 300F for the remaining time. (about 2 hours)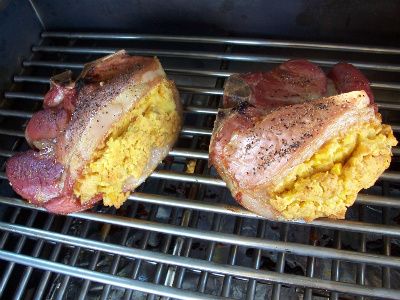 The apple smoked jalapeno cornbread stuffed chops, fried green tomatoes and some goodies from my garden.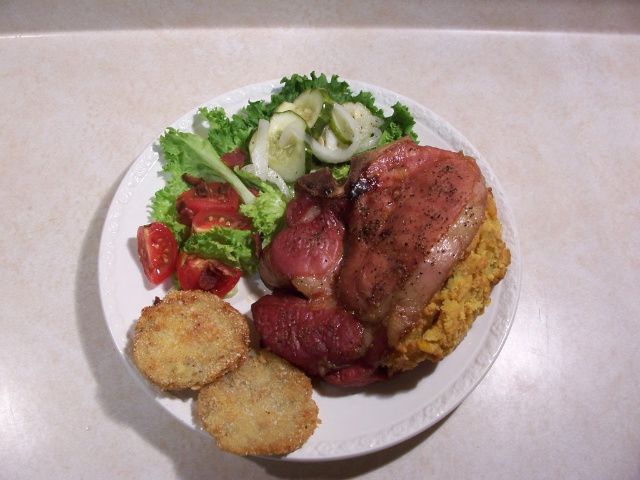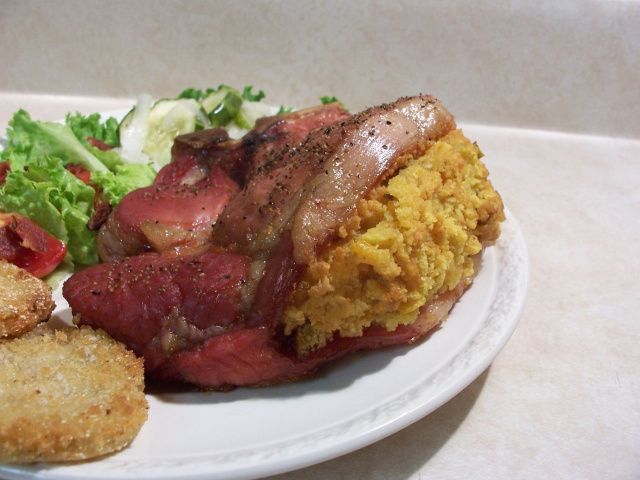 After all of that anticipation I could only eat about one fourth of the chop and two tomatoes... The leftovers have been good though.
Thanks for looking. :)