Nothing special here, but DANG was it good! The Mrs's marinaded up some of last fall's little buck along with a sliced onion.

Grilled it in the basket to a good medium - just until the onions were starting to color up good, then let it stand covered for about 15 minutes.

As good or better than any carne asada I've had... woo hoo cuz I still have plenty where that came from.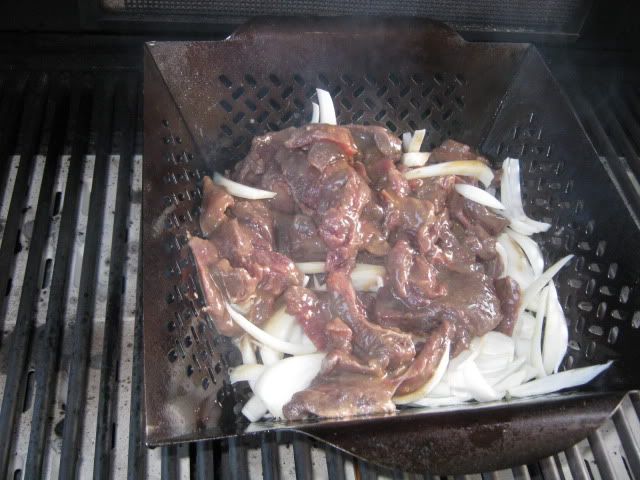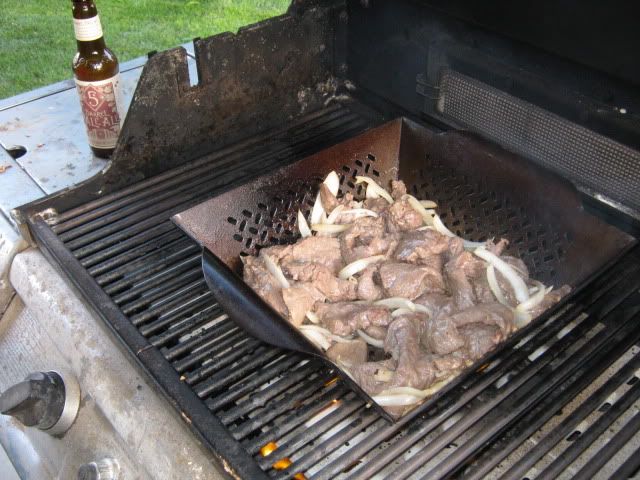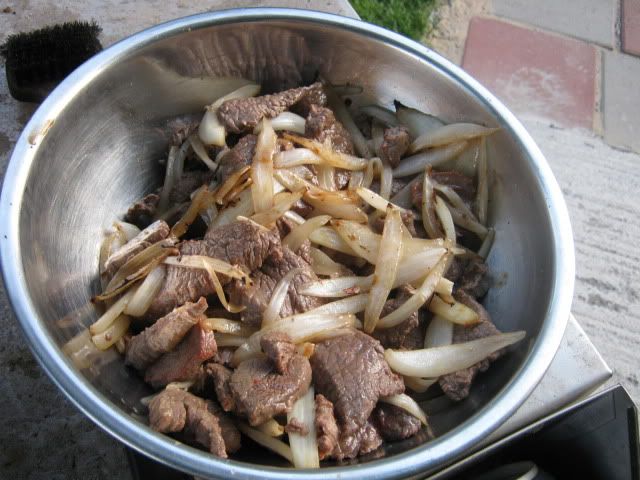 And my dinner!




Thanks for checking out my post.