A couple of weeks ago, I was rooting around in the freezer, trying to figure out what to experiment with next. Lo and behold, I found 2 small roasts of beef, nearly identical in size - maybe 2 or 3 pounds each. I didn't know if they were chuck roasts, rump roasts, or whatever. I cruised the message boards trying to figure out how to do roast beef. Curiously, I found two schools of thought - take it to an internal temp of 150, or take it to a temp of 195. Since my journey so far has been all about tinkering and seeing what works - this would be great!
Each roast went into a baggie overnight, generously hit with Black Bart's Brisket Rub, from Tastylick's BBQ
www.tastylicksbbq.com
. Man, this was gonna be good!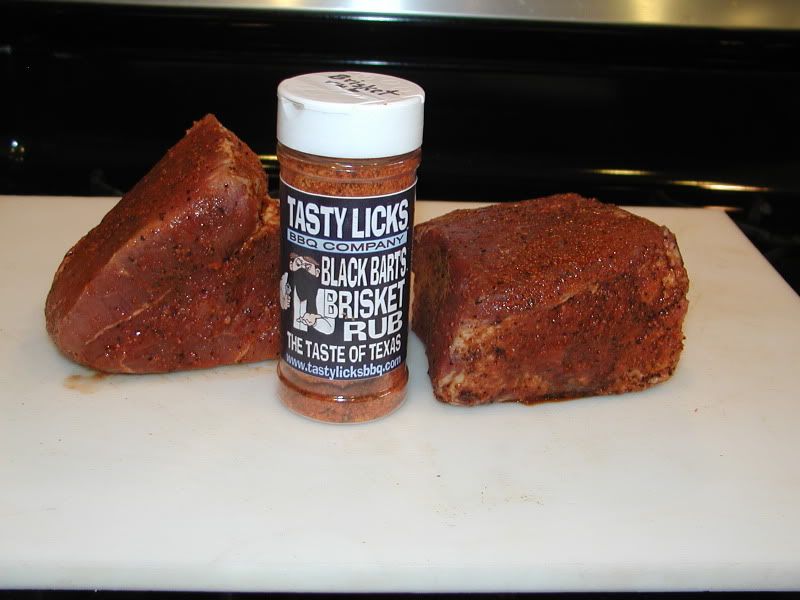 I then put them into the smoker, along with a pastrami I was working on.
When the roasts got to an internal temp of 150, I took one off to let it rest, the other I wrapped in foil and put back on. After an hour or two, unwrapped Roast #1 and sliced it as thin as I could, with a knife.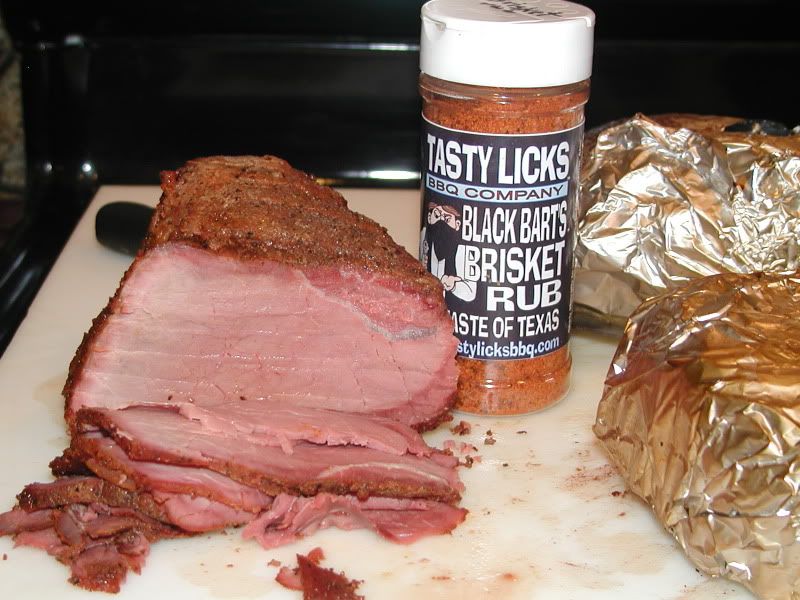 The meat had an awesome flavor. Wasn't falling-apart-tender, but was sliced thin enough to make a sandwich that went down real nice. A bit later, I had laid down for a nap and fallen asleep. I jumped up and ran to check the smoker. The other roast had hit a temp of 205! Uh oh! I took it off and let it rest, all wrapped up. That one turned out great as well. Not quite falling apart, but just barely able to slice because it was so tender. It was great as well. I don't think the flavor was as good, but the meat was wicked tender. The flavor on the other roast was a bit better, but it wasn't as tender. Regardless, I would call them both a success, but not sure what I will do next time!
The 205 roast all sliced up.