Took those butts I got on sale at Kroger for 97¢ lb. and put down 5 slabs of buckboard bacon in the brine, made 12lb. of breakfast sausage, and the remaining 5lbs. I added 3 lbs. of ground chuck to it and did 4 lbs. of mild franks and 4 lbs of spicy franks.. I added ½ tsp. of cayenne pepper and 2 tsp of paprika to the frank seasoning mix I'd already had made up (I do it in batches big enough for 20 - 25 lbs, and just use what I want for what meat I've got).
Franks still cookin' in the smoker: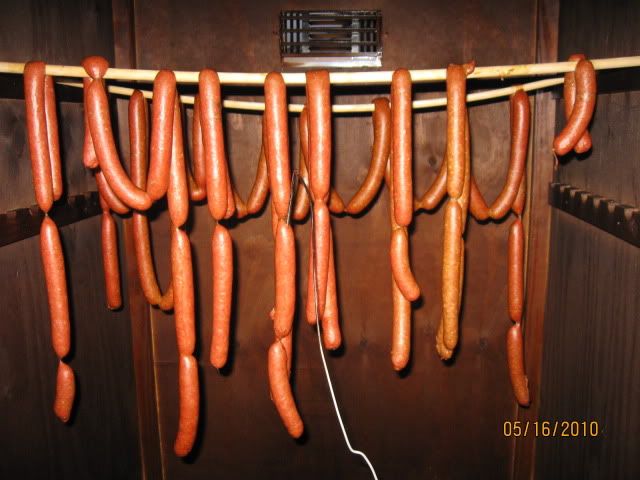 Gonna be lunch tomorrow!