I did a reverse sear on some ribeyes, smoked some king crab legs and twice baked potatoes in my drum...
The ribeyes were rubbed with olive oil, then seasoned with cracked black pepper and kosher salt.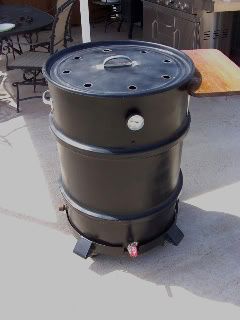 I smoked the steaks for about an hour before adding the crab legs and stuffed potatoes..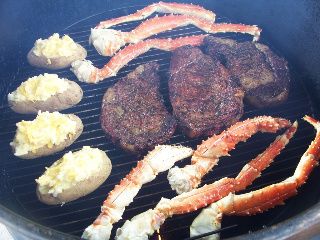 Seared the steaks over a flame for about 6 minutes per side...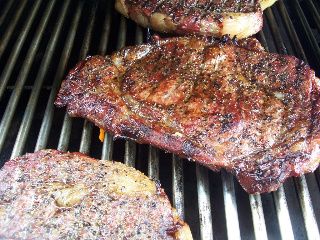 sprinkled the tatoes with crisp bacon and served garlic butter with the crab legs...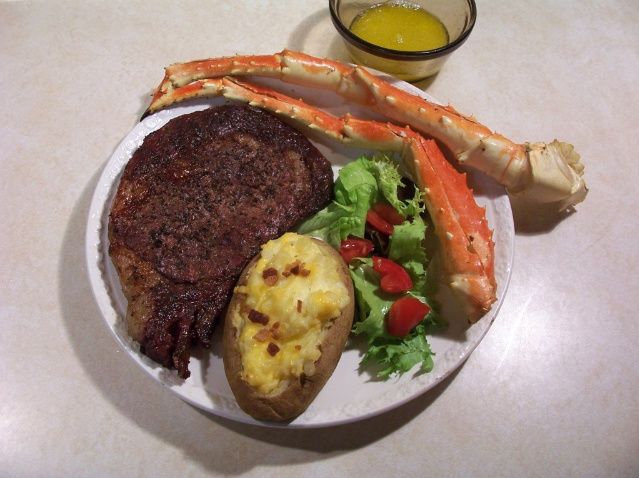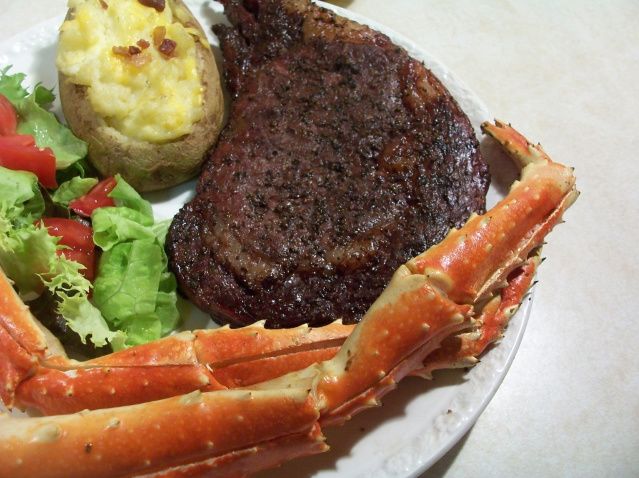 Thanks for checking out my supper. :)