I've really enjoyed looking at the pictures on this forum.. I'm just looking to post some of my own pics and methods that I try and get feedback (criticism is very welcome).
I use a MES 30" and a 22" weber charcoal grill. I've been grilling for a few years but only recently got the MES.
I've done beef jerky, ribs, and pork shoulder so far in the MES.
Here's my scotch egg fatty:
http://www.smokingmeatforums.com/for...ad.php?t=93083
Pork Shoulder: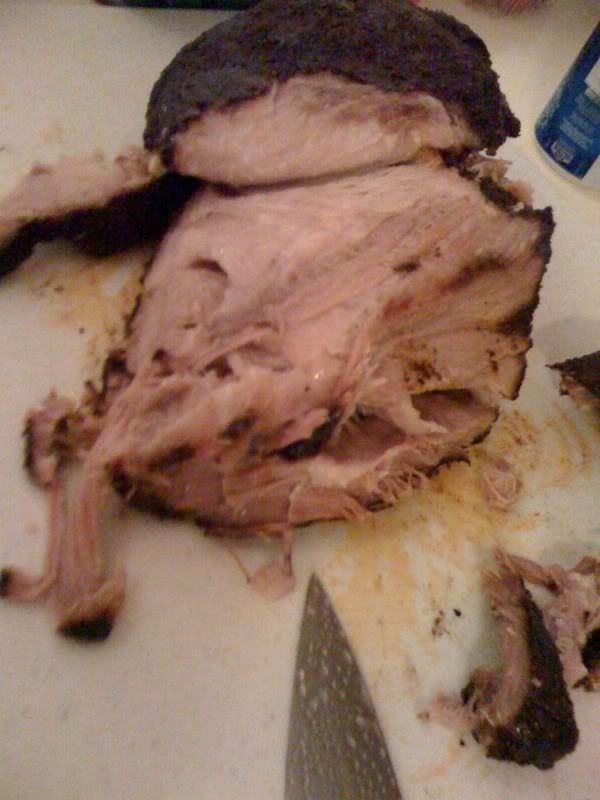 Beer Can Chicken: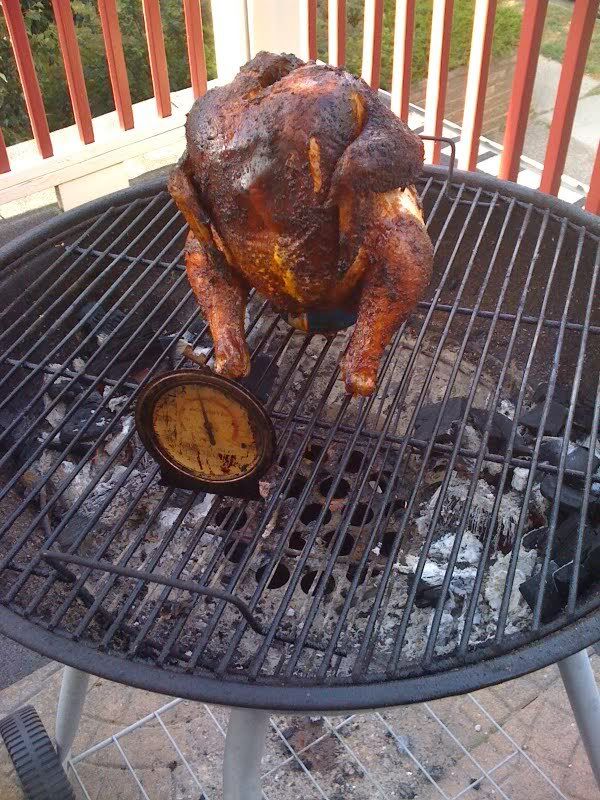 I <3 fresh baguettes and molten-seared extremely-marbled ribeyes