I haven't had a chance to post any Qview lately or smoke much for that mater. Today I got my priorities straight and got some things going.
Got some nice baby back slabs at RD. 3 nice slabs in the pack so I took out half and vac sealed the others and put in the freezer
removed the membrane and gave them a nice coating of my rub and garlic.
I am smoking over apple wood today and will do them at about 225 for around 6 hours.I put them on about an hour ago. no foil. just a little spritz of captain apple every hour or so after about 2 hours.
I also seasoned up some nice fresh chicken quarter with some Old Bay and my rub.They will go on later as they will only take about 3 hours.
I had a chance to take a quick look and found a few fresh morel mushrooms today so I will be frying them up for a side and also some kind of potato.
more to come
restaurant depot has nice baby backs. I think I gave 2.69lb for these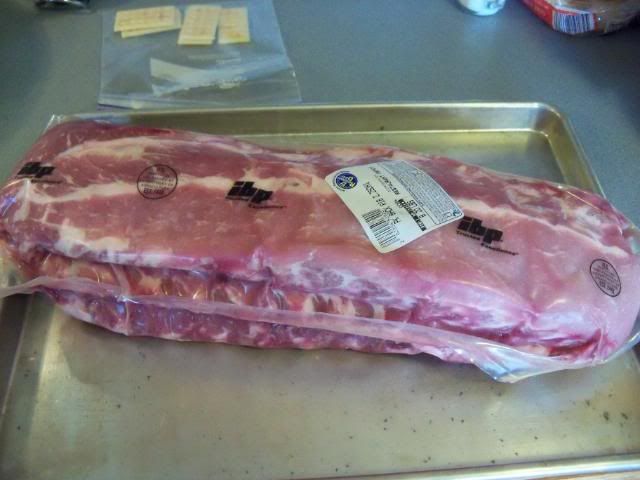 seasoned up and resting
some fresh leg quarters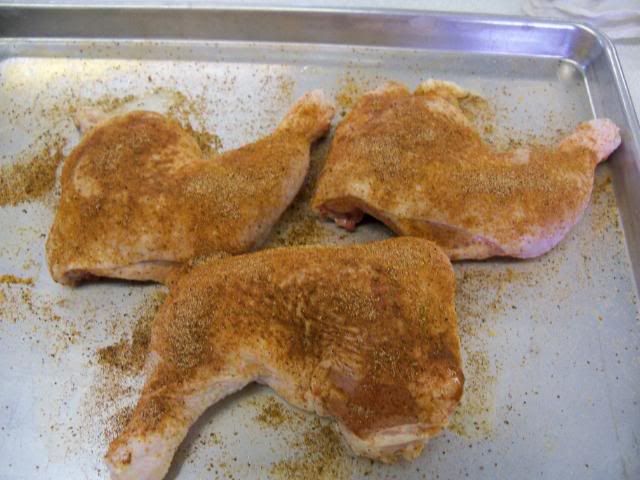 fresh harvested morel mushrooms