I have been wanting to make my own ham for awhile now. I talked with my butcher and he hooked me up with some istacure #1 but would not share his recipe. I asked and looked around here when I finally came across Pops post (
http://www.smokingmeatforums.com/for...ad.php?t=89979
)
I did a small cheap cut for my first attempt. It was around 6 lbs
The meat
In the brine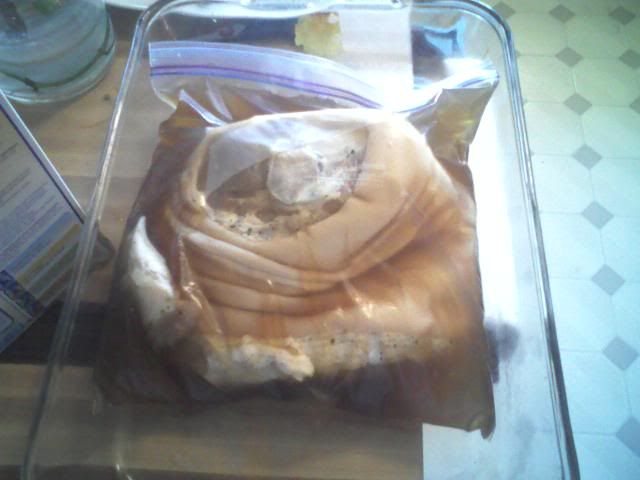 Decided to try a chicken in this brine too
Chicken turned out great I let it brine for 48 hrs.
I allowed the pork to brine for five days it was injected to around 1/3 the original weight.
Here it is rinsed dried and ready for the smoke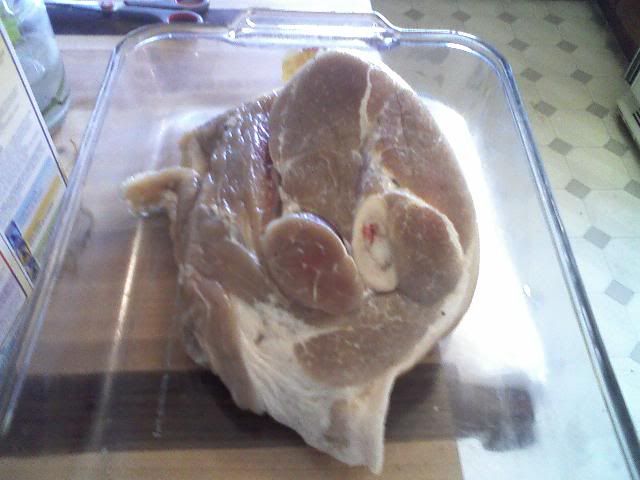 K now for the crappy part I went out to fire the UDS the other day to find it stolen. Now with no smoker (can't afford a new one just yet) I had to come up with something. To the trusty charcoal kettle I go.
I wanted to start with a long low&slow around 180 so I went with a single burner element and a cast iron frying pan for the wood chips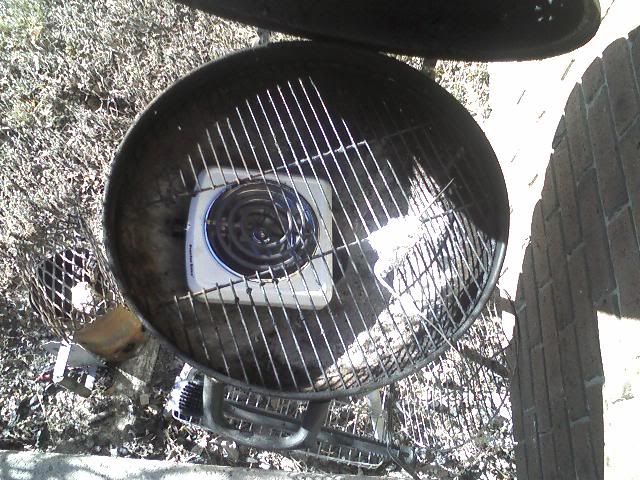 On with the meat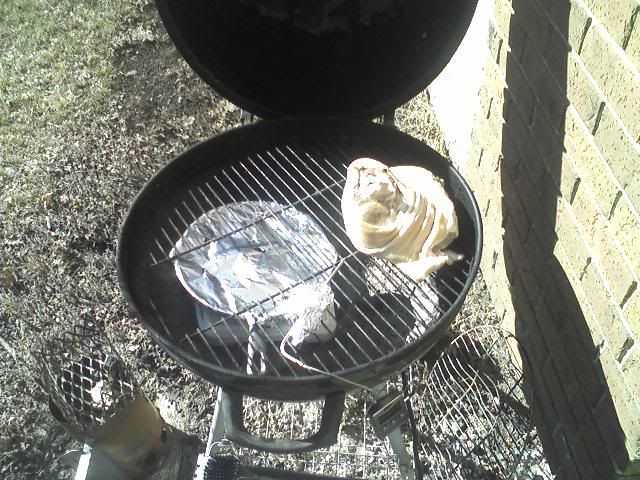 I am using a mix of hickory and maple chips and wow does it smell good
Here is IT after 2 hrs I maintained 180 give or take a degree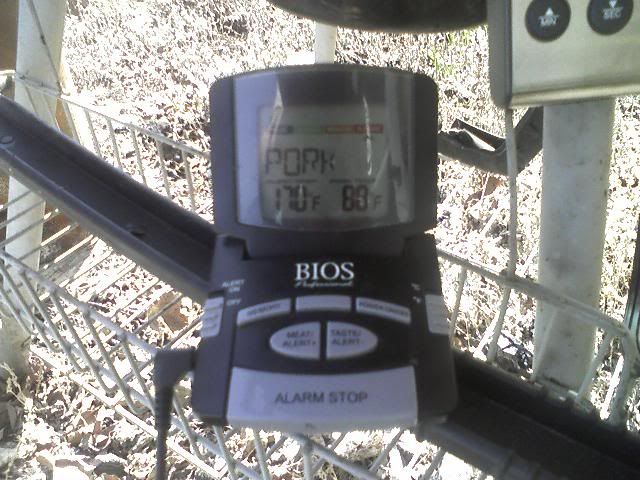 I switched up to charcoal for the last couple of hrs cause the wind came up and my temps dropped to 60. Here it is about to come off IT is 178.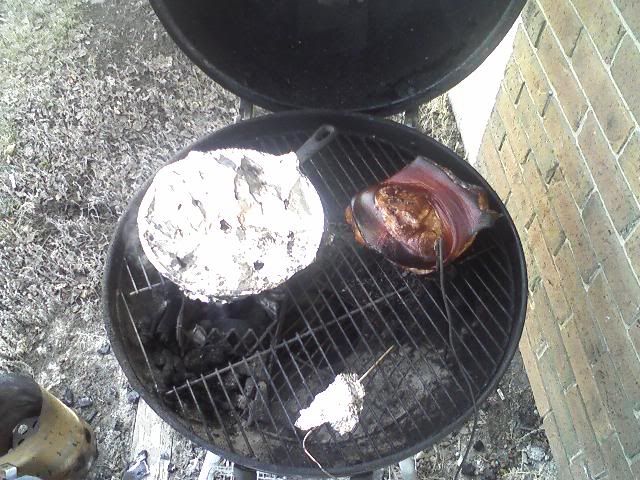 And here is a couple of the finished product. (I left the rind on cause I do love to make Cracklin)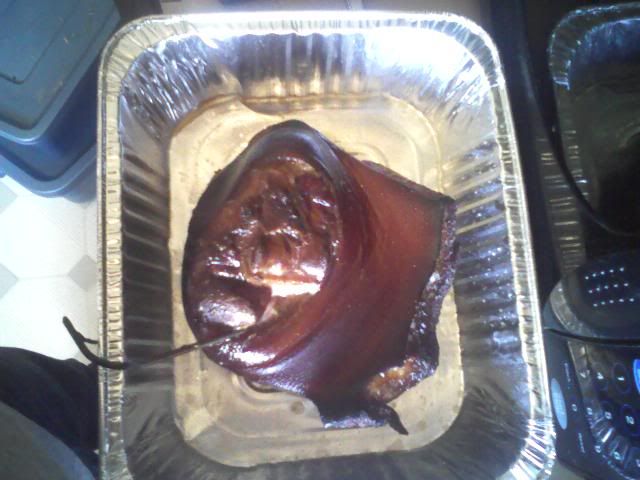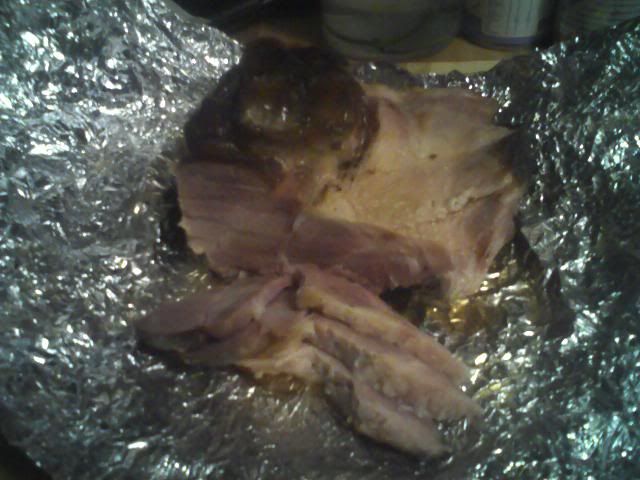 The taste and texture of this ham was above and beyond my expectations. I will be doing a much larger batch of ham's in the near future as soon as I can get a new smoker up and running. Thanks POPs for your post and the exellent instructions on this process.
And as a final note here my kettle does not like to go out it is normally just for grilling so no mod's. I threw on some chicken in a mushroom sauce (2 cans mushroom soup and a couple spices) I know we all like the pics so here is dinner while the Ham rested.
I left the smoke on and cooked this at 325 for 1.5 hrs MMMMMMMMMMM so good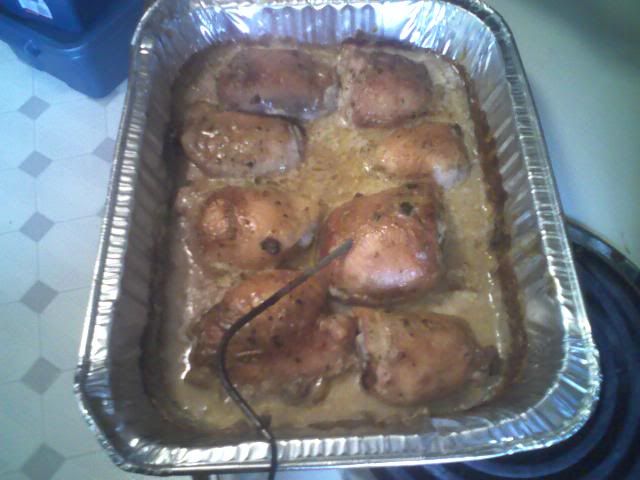 Thanks for looking