Went to Trader Joe's & picked up some seasoned Tri Tip Carne Asada. Was in the mood for some tacos tonight.
This is how it looked after taking it out of the bag. It 2.82 lbs @ $18.30.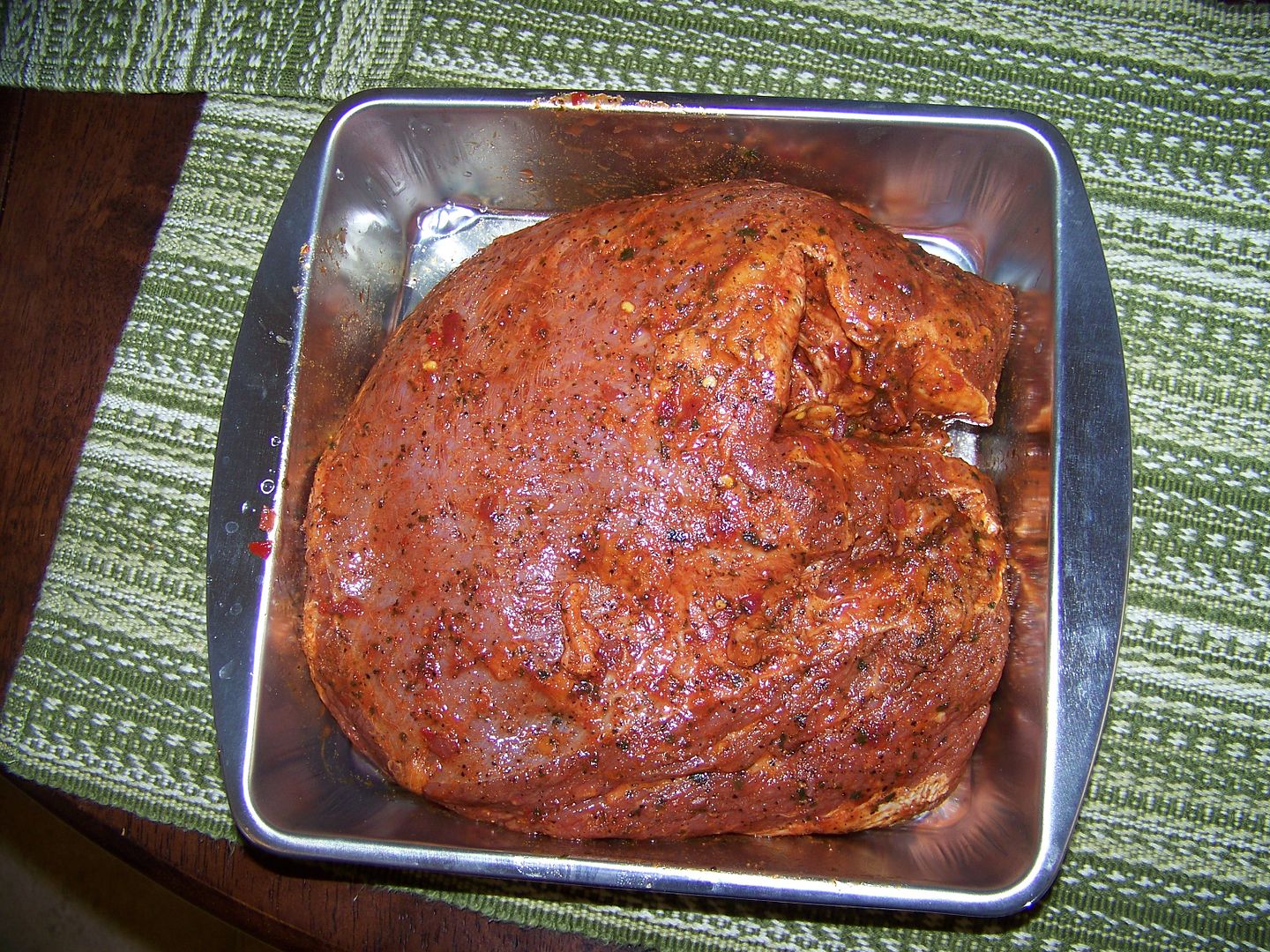 I smoked it with White Oak & Pecan wood at an average temp of 230 degrees. I put it on at 6 PM & pulled it at 170 to foil it & let it rest.
Believe me when I tell you that this meat is not burnt. That was some serious bark forming there. (Well, I kind of cheated. I added lump to my inner chamber to get my temps up. It came off of the smoker at 9 & rested for 45 mins.
This piece was a little thick. I sliced it in half to be able to make some smaller chunks.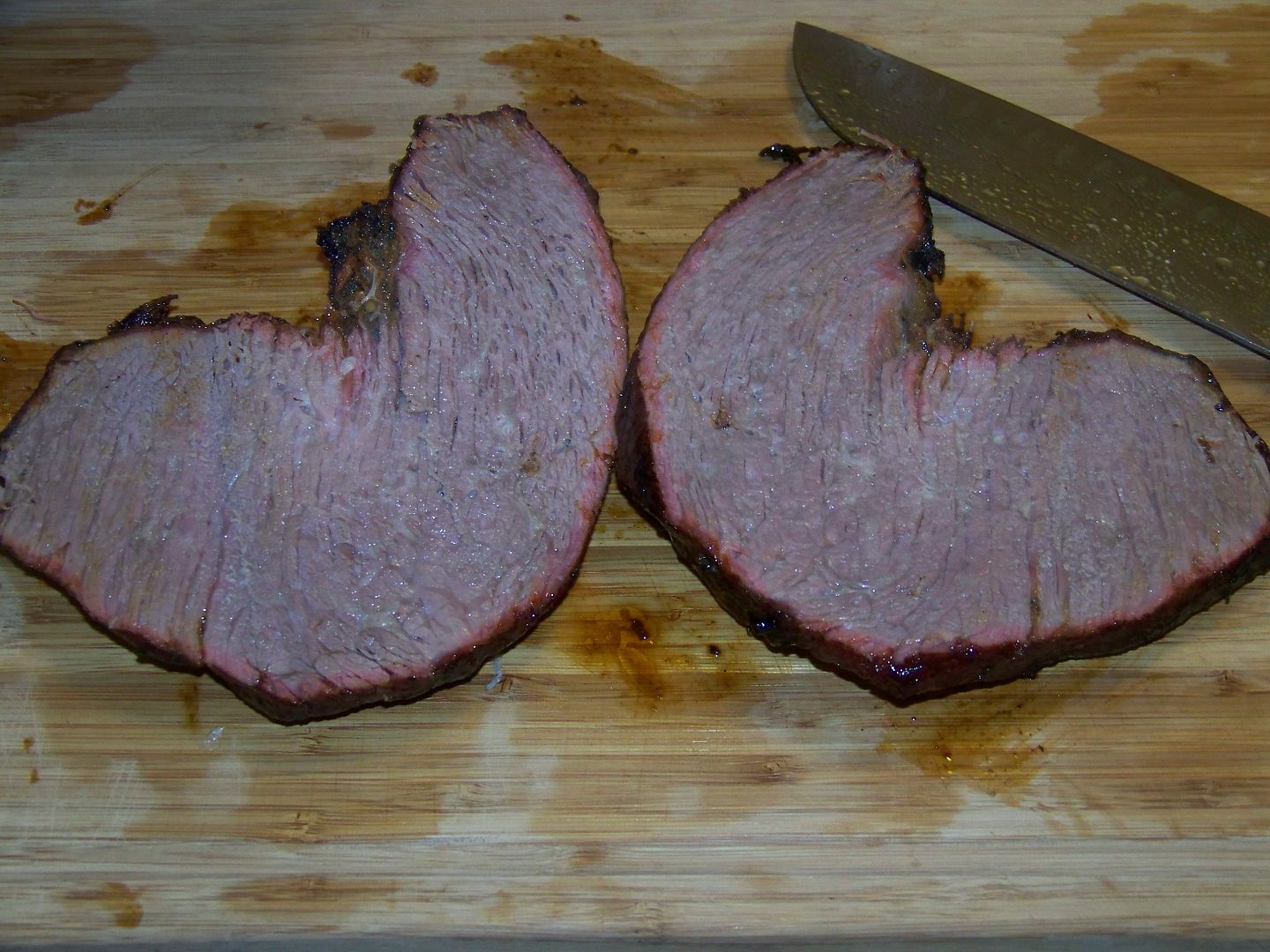 A picture of it's juiciness & the little smoke ring.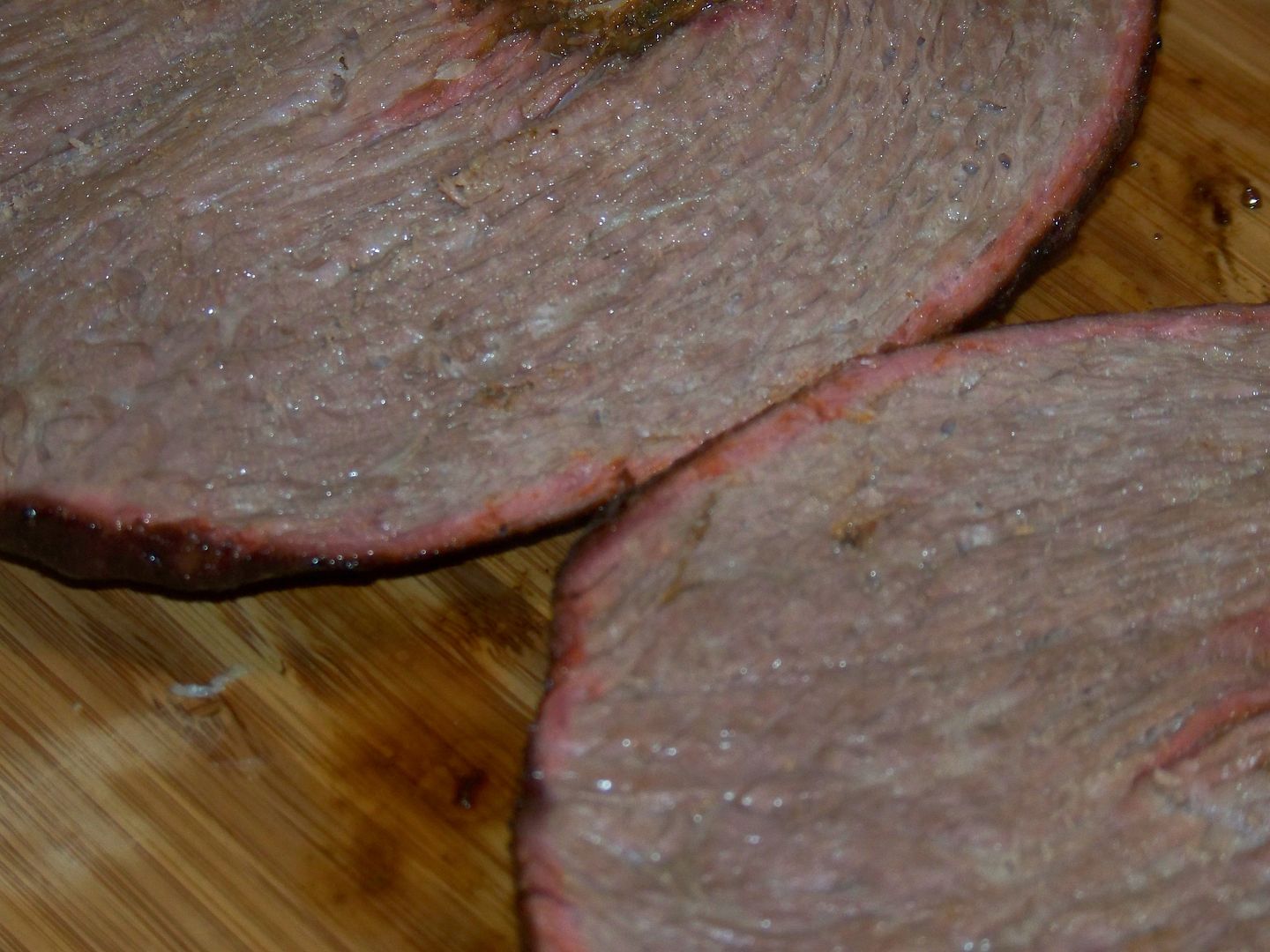 And more sliced pics of the smoke ring.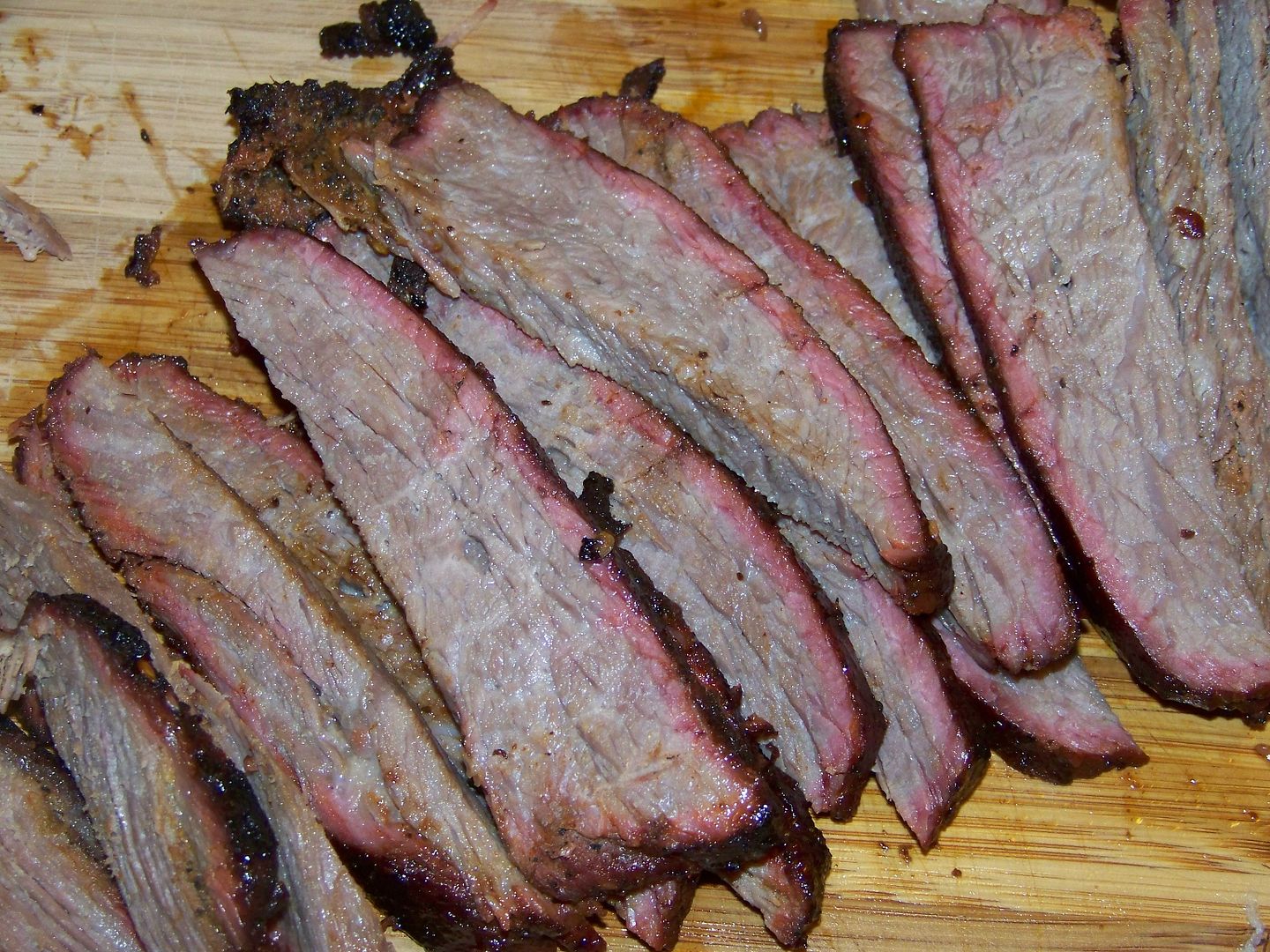 Sliced into chunks for the tacos.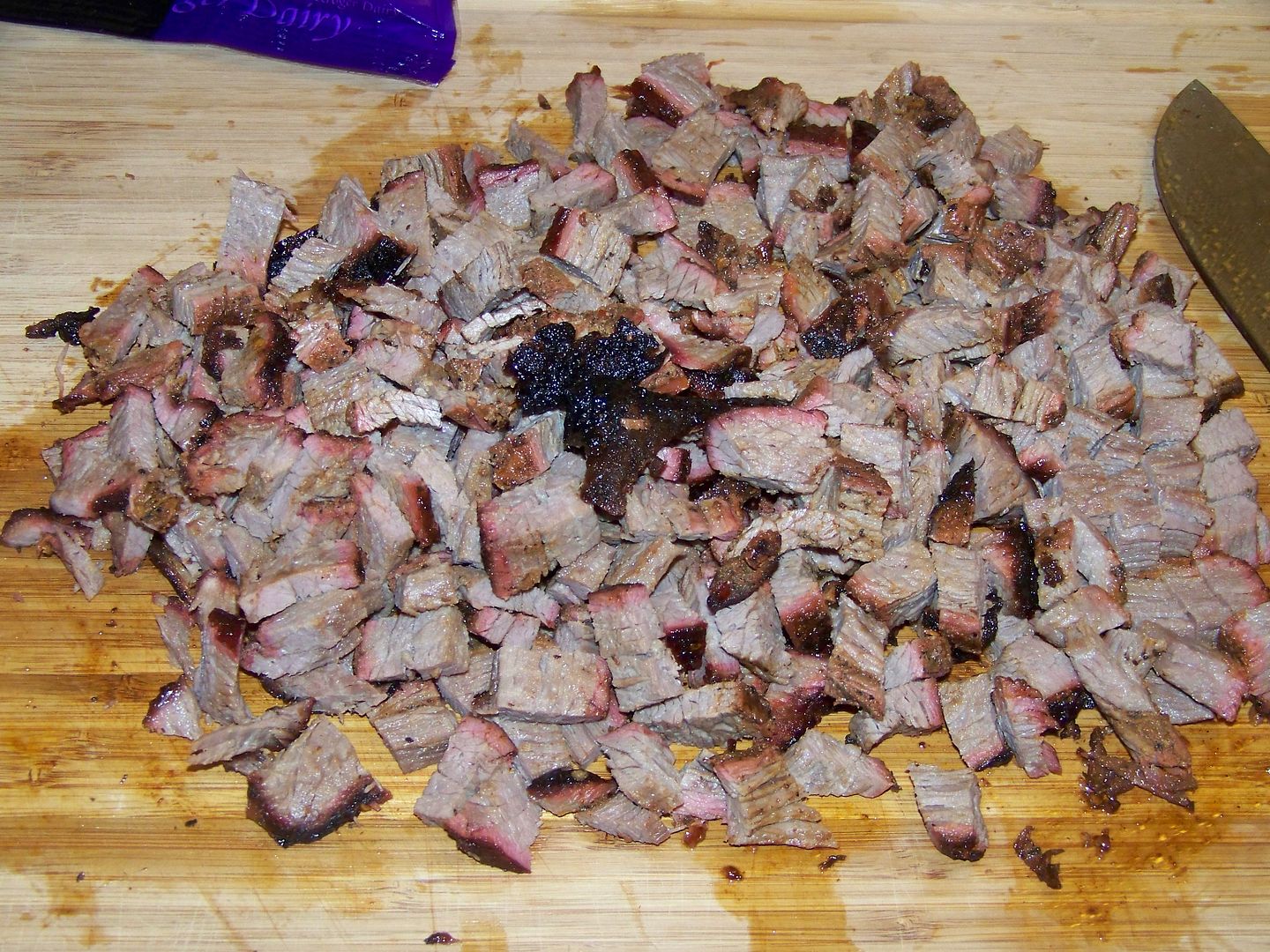 A tiny piece with the bark.
Now here's where my dinner took a turn. Instead of Tacos, I thought, why not a casserole. So, here is the glass dish layered with yellow corn totilla's. The dish was coated with some evoo.
Add some meat:
Yellow Onion: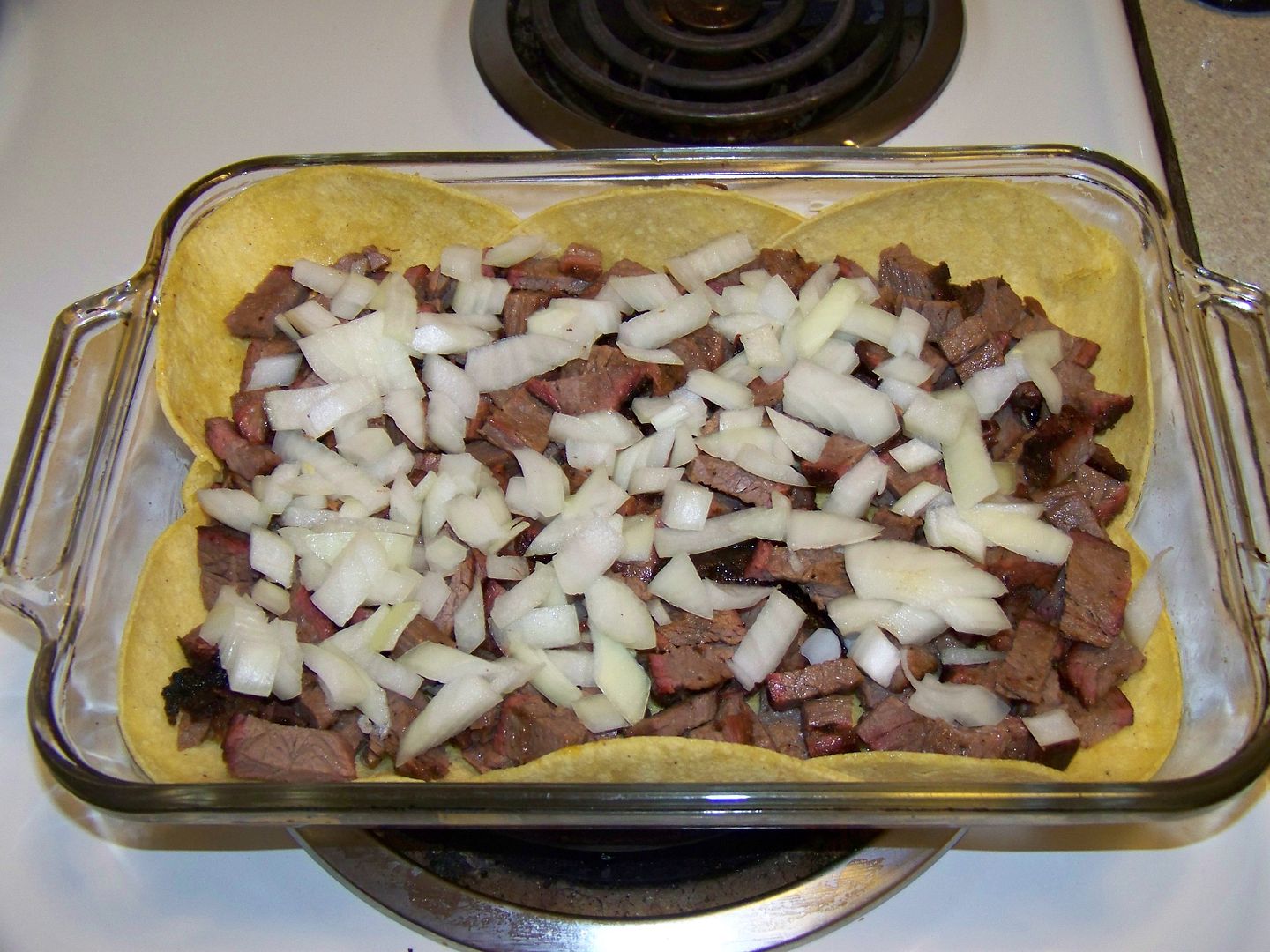 Black Olives: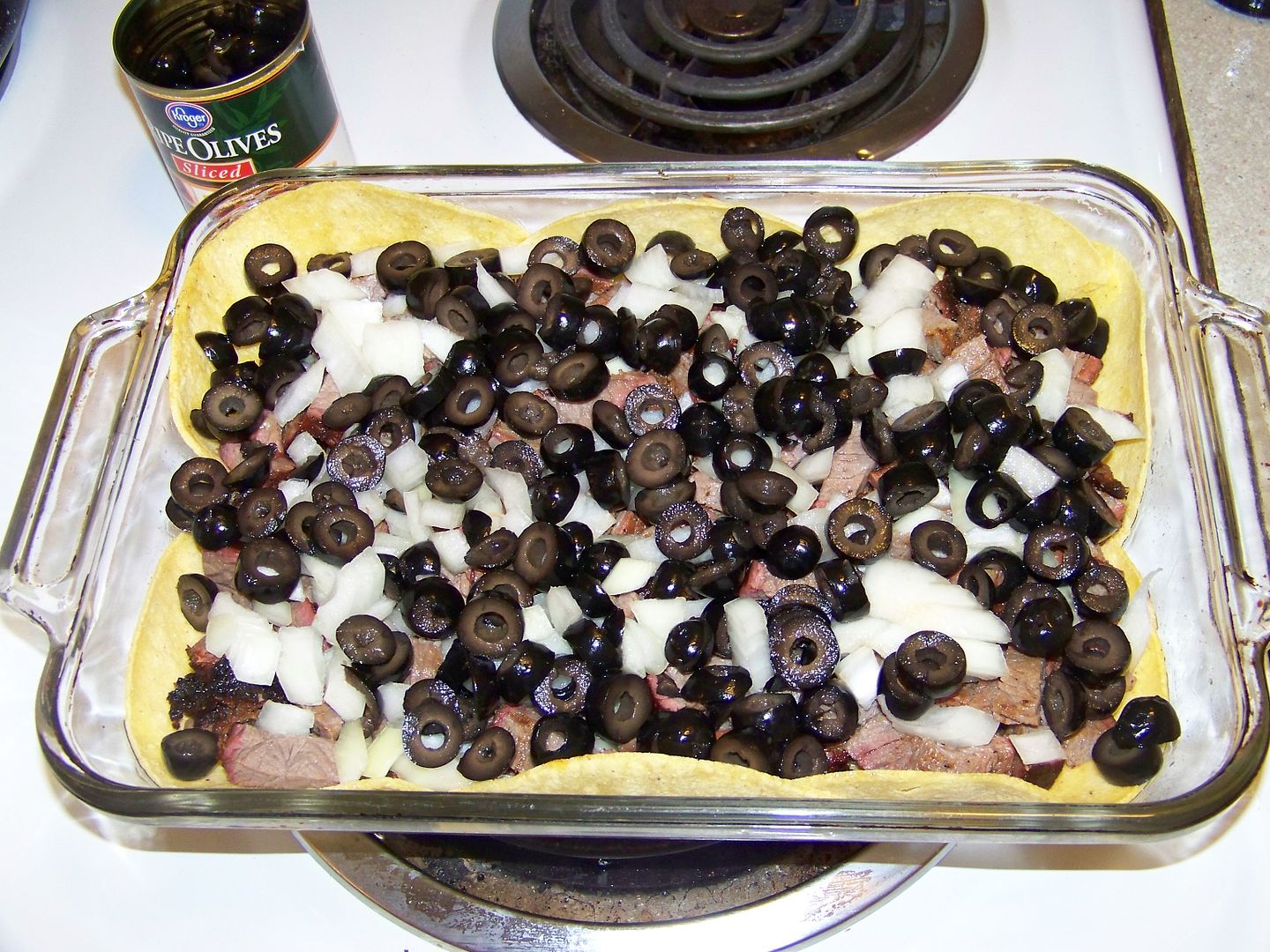 Sharp Cheddar Cheese:
And finally some enchalada sauce. (If you noticed the dish got bigger, it did. Had to switch dishes as the smaller one could not take two layers of casserole. ) After the sauce, rinse & repeat.
Now, you might be thinking, that sort of looks like tomato sauce. Well, it is. Ran out of enchalada sauce so I had to mix in a small can. Darn.
Bake at 350 for 50 - 60 minutes or until cheese is thoroughly melted. Serve with your favorite refried beans, lightly covered with cheese & shredded lettuce with avocados. The avocados blended so well with the lettuce, you can barely see them but trust me, they are there. Enjoy.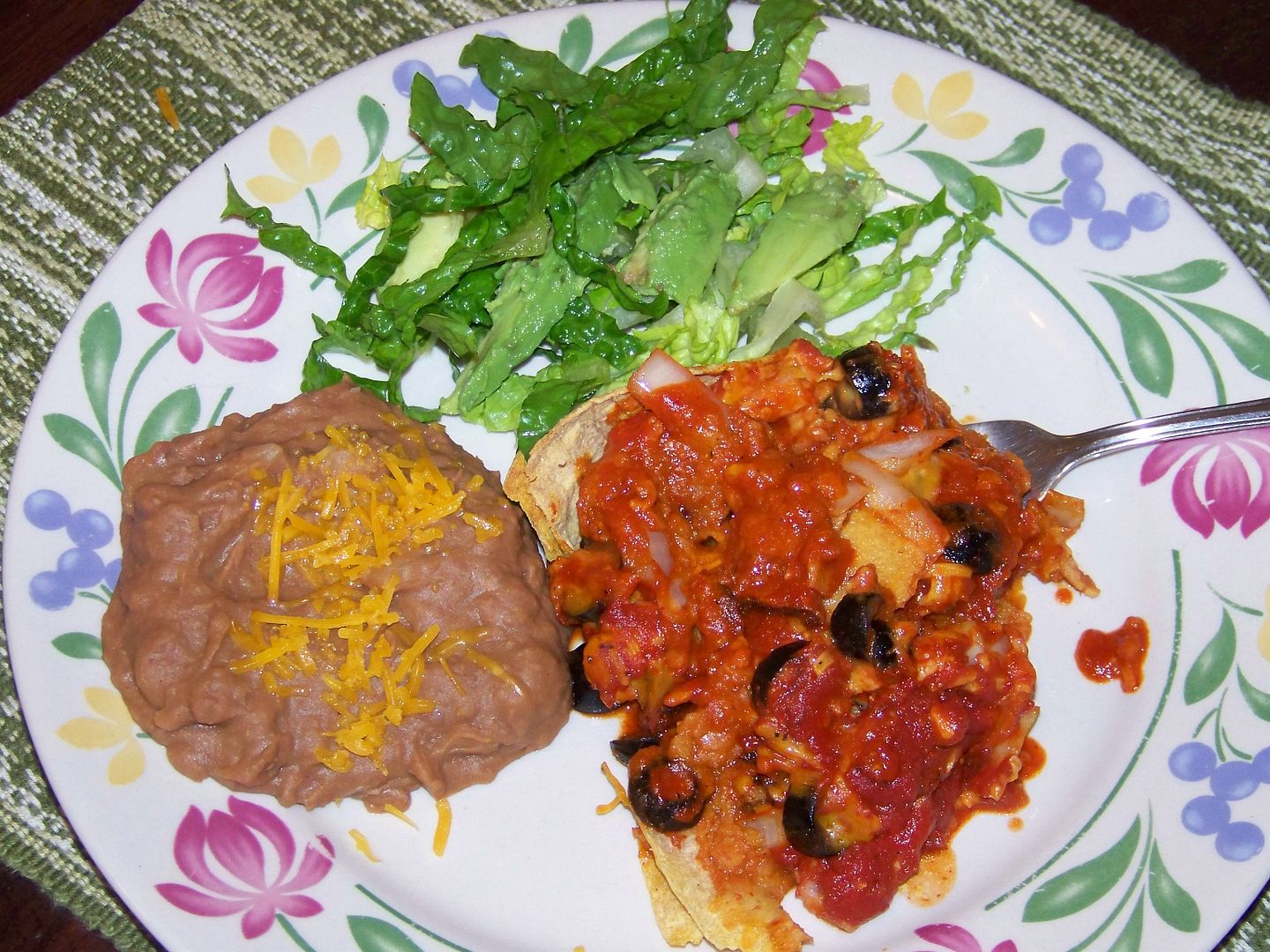 One thing, forgot to add the sour cream to the top of the casserole for serving. Other than that, the meal was quite tasty. The asada blended with the enchalada sauce I thought. I am thinking it was due to the strong flavor of the white oak. Thanks for looking.