Here are the ribs I'm in the process of smoking as we speak! Used a new rub I made, ingredients are here:
http://smokingmeatforums.com/forums/...ad.php?t=91442
I'm not used to venturing into the land of sweeter meats, as my in-laws like, so it is going to be quite the experiment!
I have 5 racks of baby backs and 1 rack of beef ribs. All were covered in yellow mustard and rubbed, the baby backs with my new rub and the beef with steak seasoning and the smallest bit of my new rub. They are smoking with hickory chunks and Royal Oak lump charcoal. I should probably get a rack to put the ribs on next time! The smoker is FULL!!!
My beverage for the day, George T. Stagg!
6 racks of ribs!
All rubbed up!
My smoker full o' meat!!!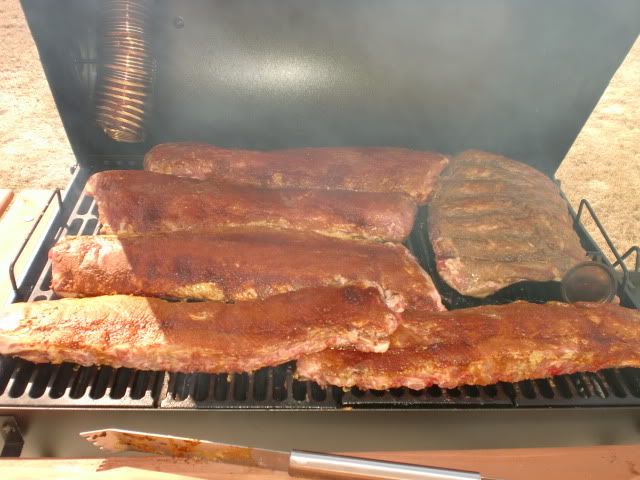 I will update a bit later as things progress...